To add text to your ePortfolio you will first add a Rich Text module.
To add a Rich Text module to your ePortfolio, click on the ePortfolio page where you would like to add the module. Note: You will be able to reposition and resize the module as well as customize the format and style of the text later as needed.
Click "Add Content" (1).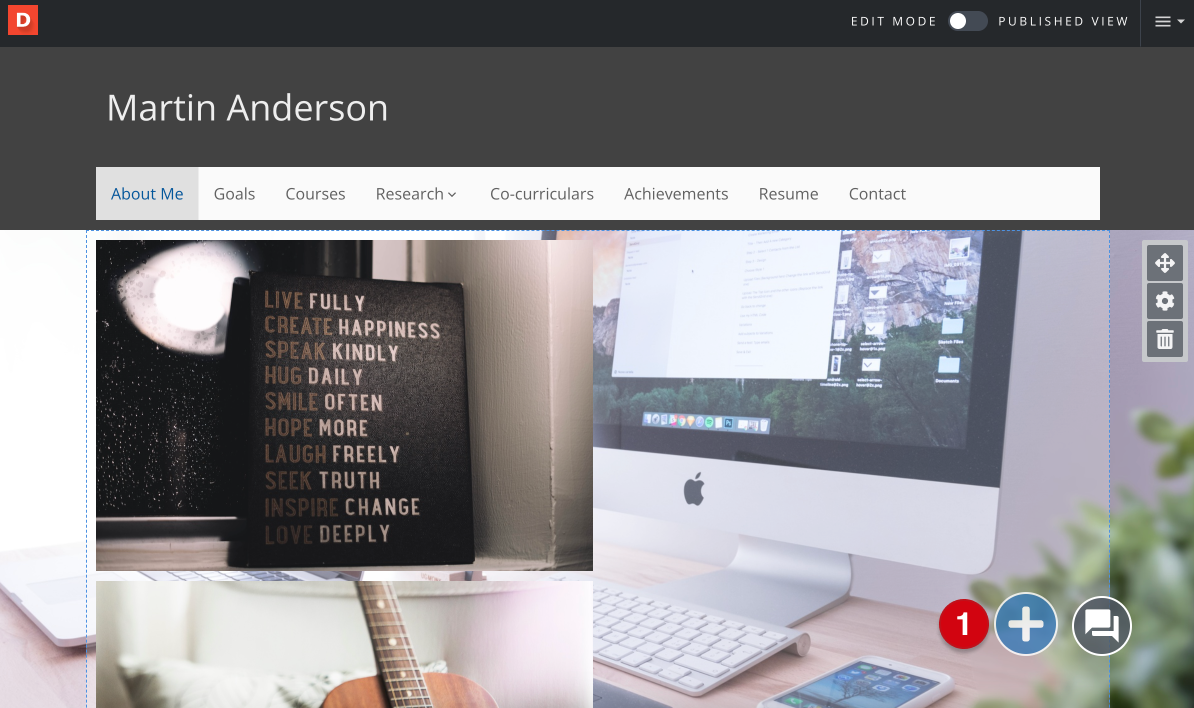 Click "Rich Text" (2).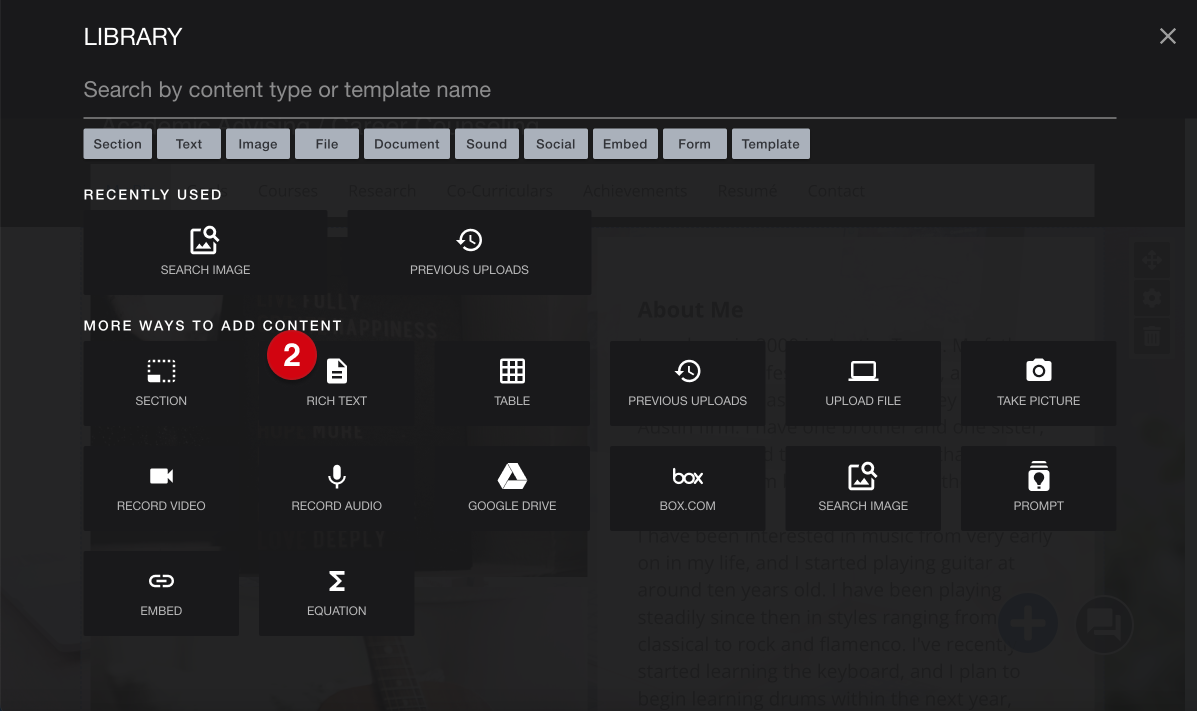 To edit the module, do one of the following:
Double click inside the module.
Click on the module and then click "Edit" (3).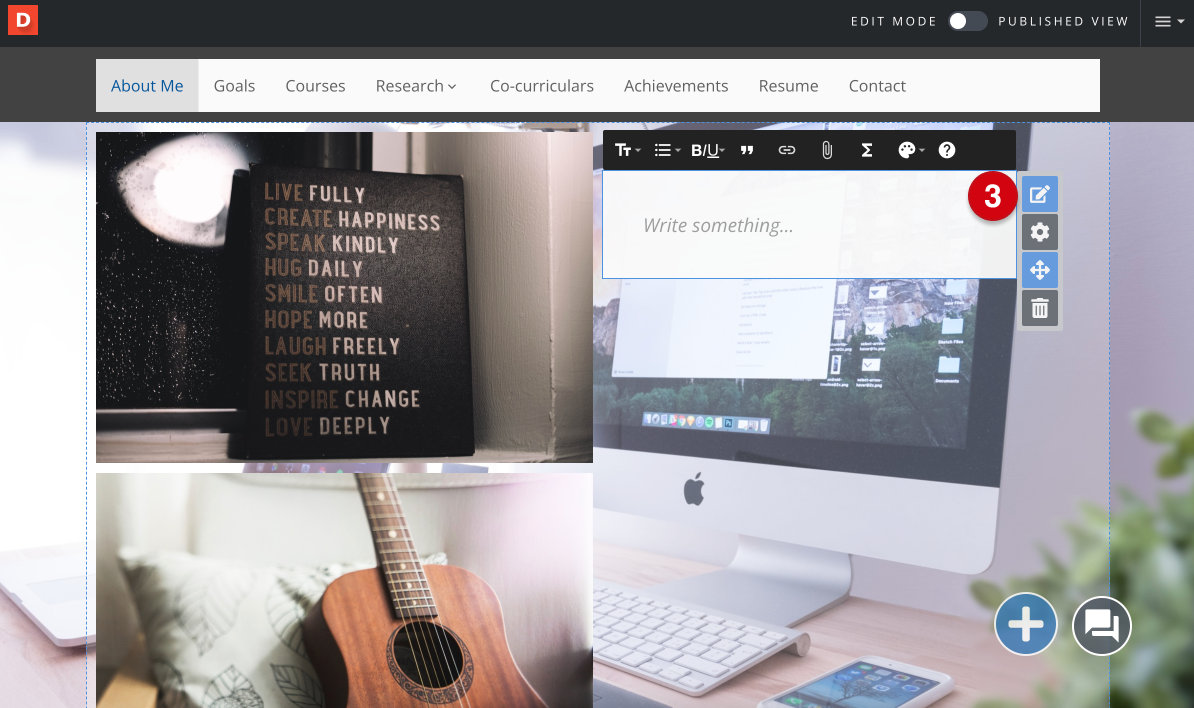 You can then add your desired text. Text changes are saved automatically.
Rich Text Toolbar
When you edit Rich Text Module content, the Rich Text Toolbar will be available. It contains a number of tools you can use to format text. These tools are described below. Please see "Custom Style Properties" for more information about formatting text within Rich Text Modules.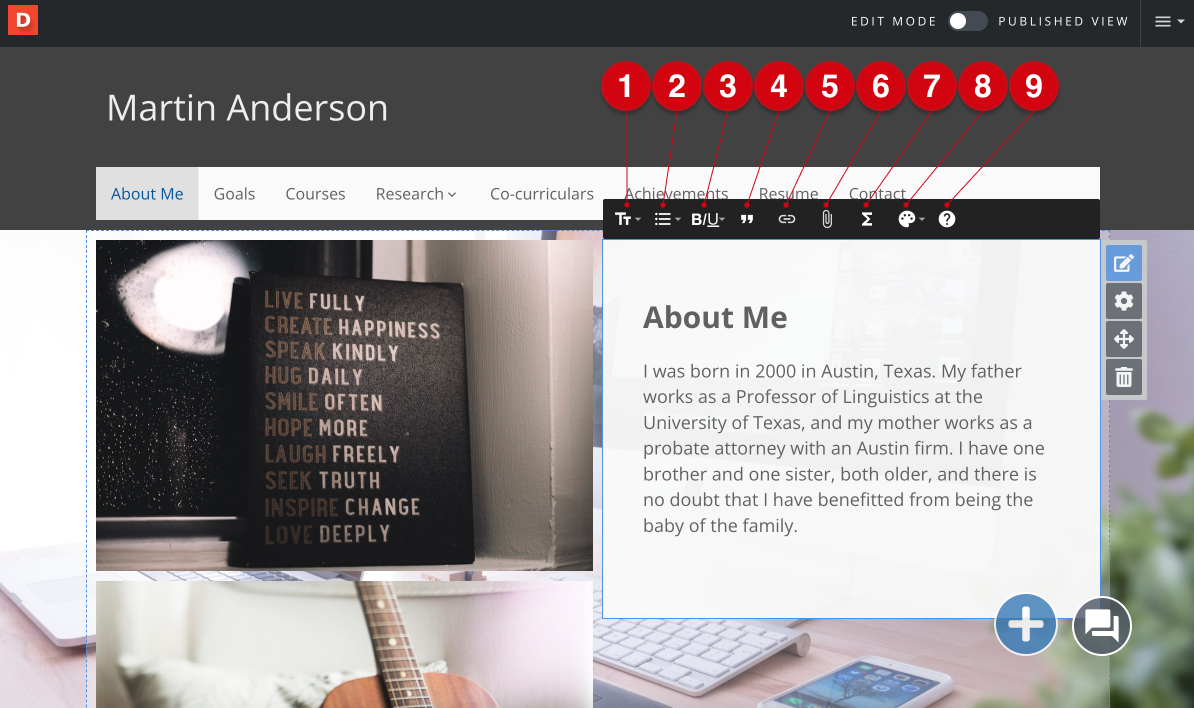 (1) Designate text as "Paragraph" or "Heading."
(2) Designate text as a bulleted or numbered list.
(3) Apply boldface or underline to text.
(4) Designate text as a quote.
(5) Set text as a hyperlink.
(6) Attach files to selected text.
(7) Insert equation. Please see "Adding and Editing Equations" for more information.
(8) Override module style settings to style the selected text differently.
(9) Show word count
Resizing the Rich Text Module
Resize Manually
Resize manually by hovering the mouse over one of the module's borders or corners. The mouse cursor will change to an arrow pair (1).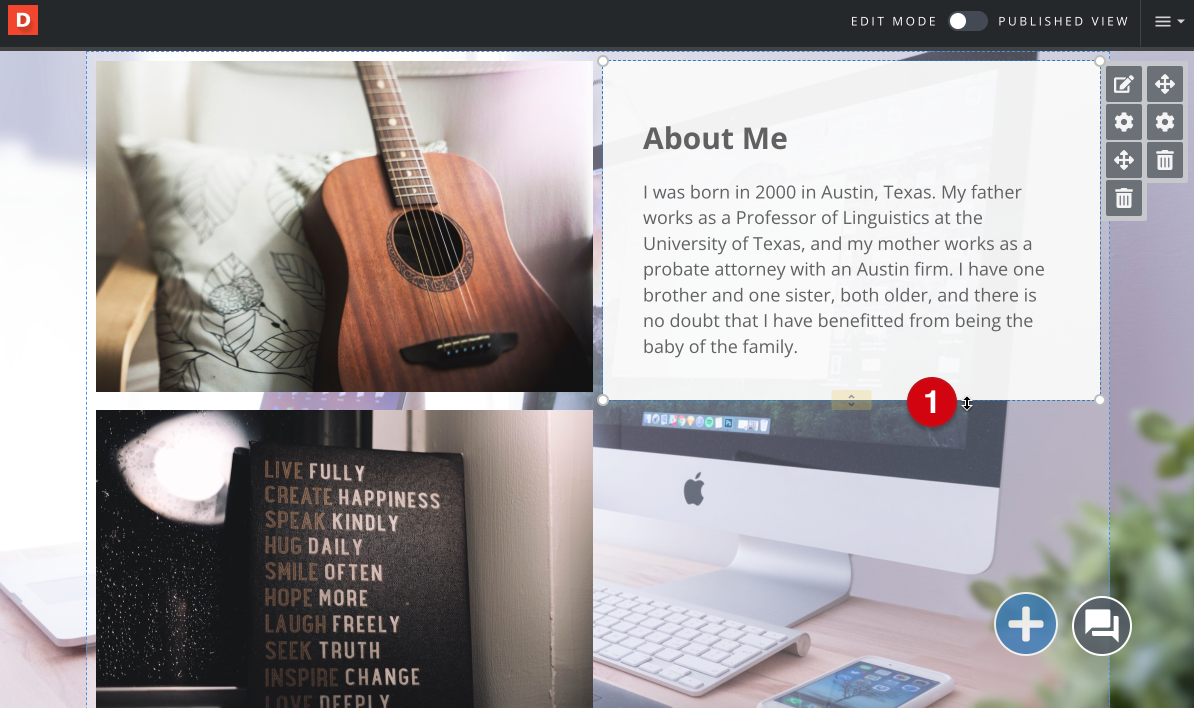 Click and drag the boundary until the module is the desired size (see below)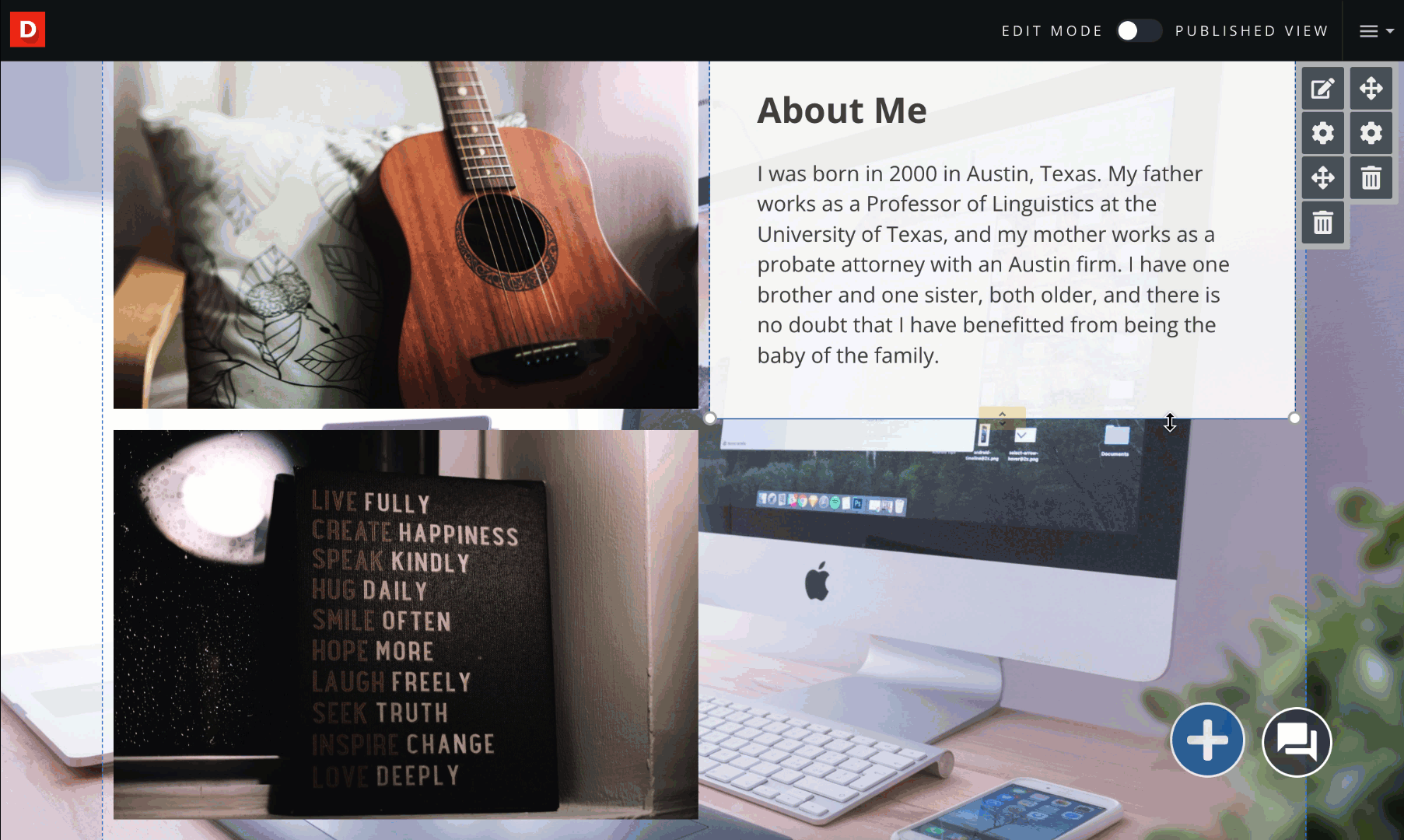 NOTE: Modules resized to a size too small to display the text they contain will automatically expand until all contained text is visible.
Resize Automatically
Hover the mouse over the module so that "Auto Resize" appears (1).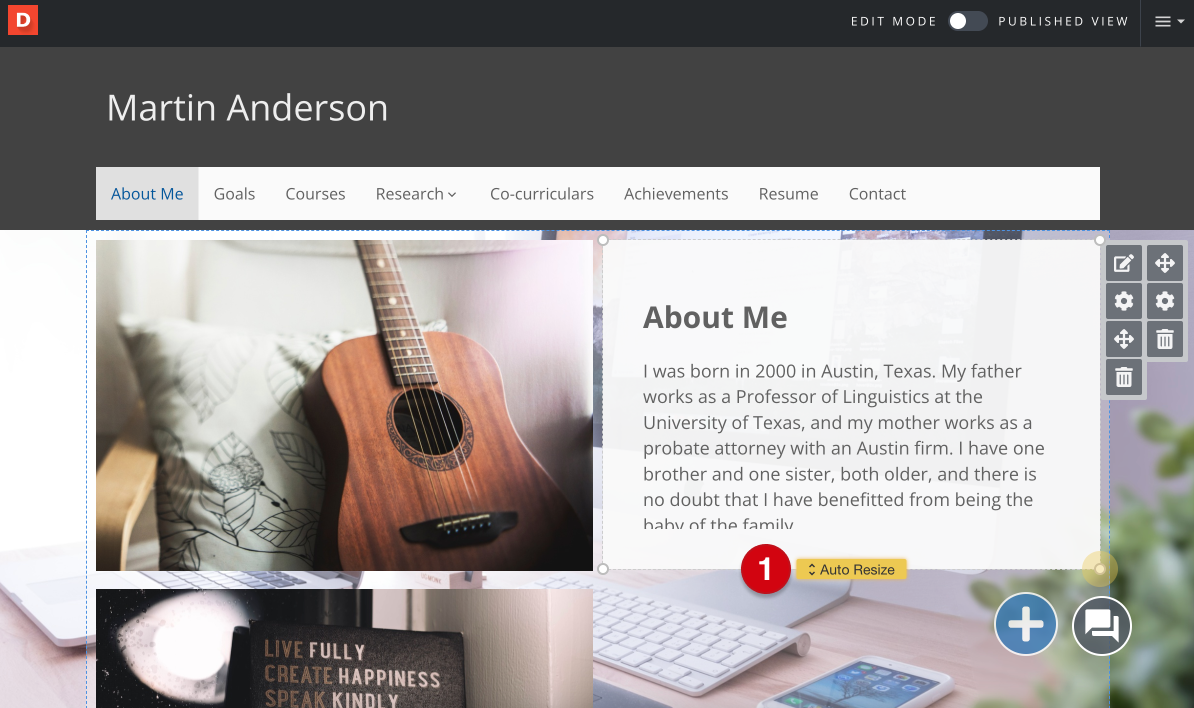 Click "Auto Resize" to resize the module to the size required to display all its content.