In Digication, it is possible for multiple people to collaborate on the creation and editing of a template. The settings outlined here are for this collaboration.
To change settings for who can use a template to create ePortfolio content, please see the "Set Template Settings" section of "Create a Template."
Set Dashboard to Show Templates
Click "Filter" in the "My ePortfolios" section of the Dashboard (1).
Click "Templates" (2).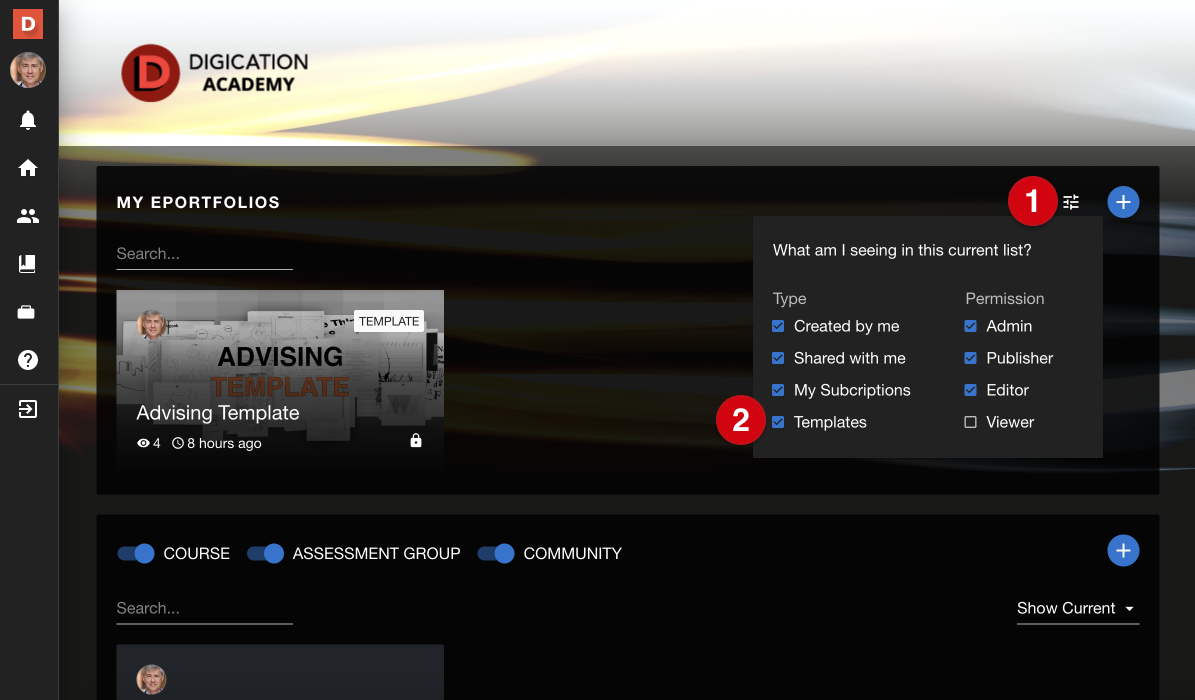 Edit Share Settings
Click on the template in "My ePortfolios" (1).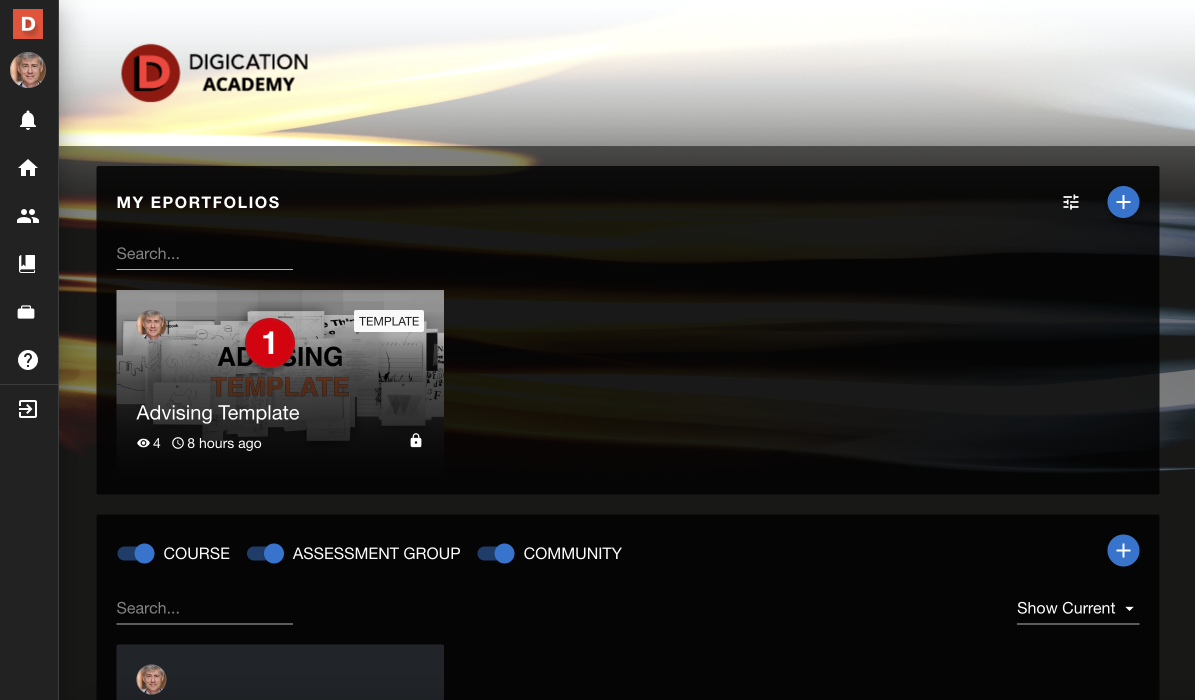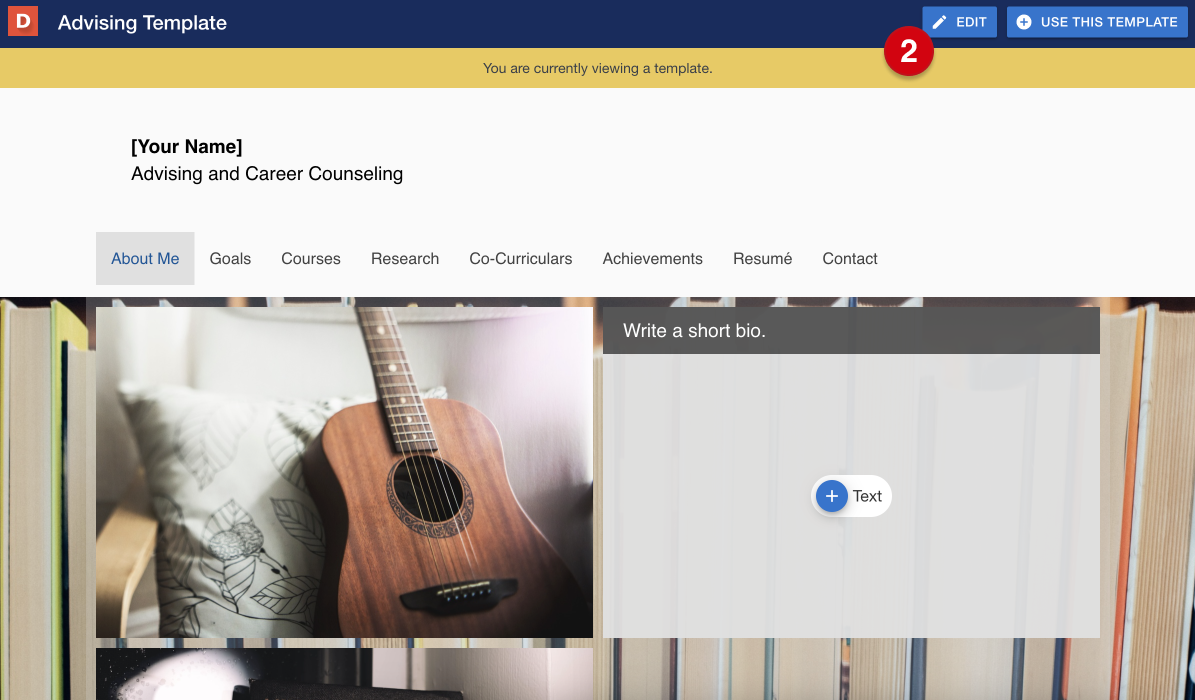 Click "Share" (3), then "Share Settings" (4).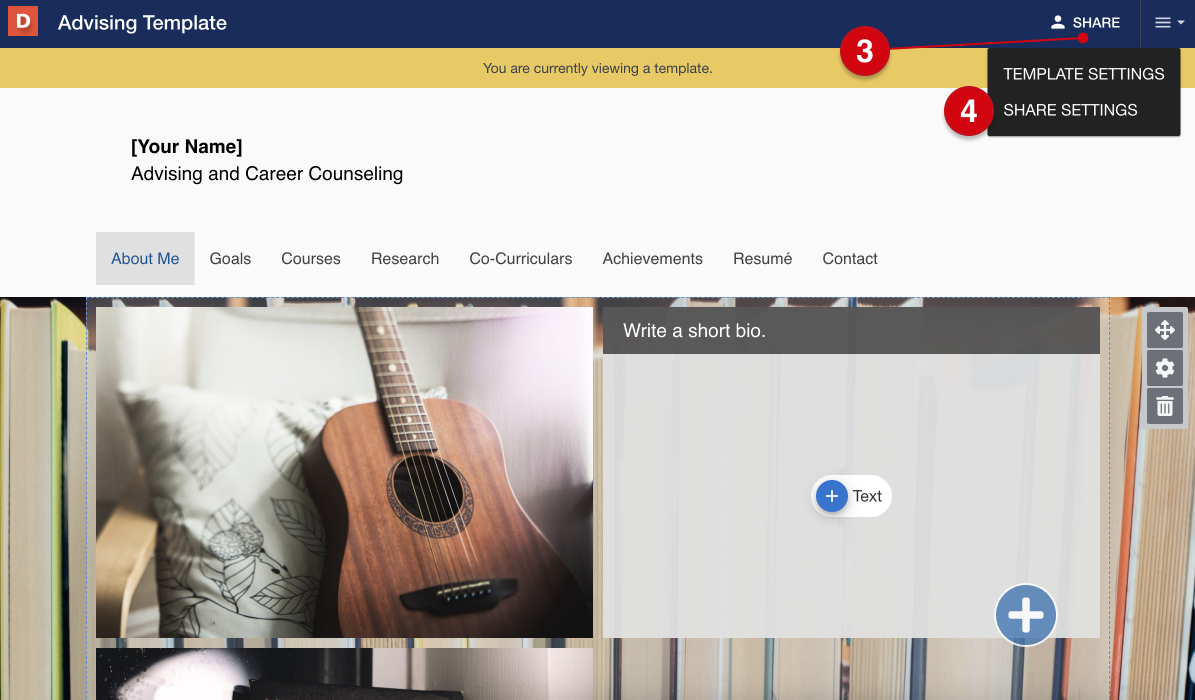 Click "Edit Settings" (5).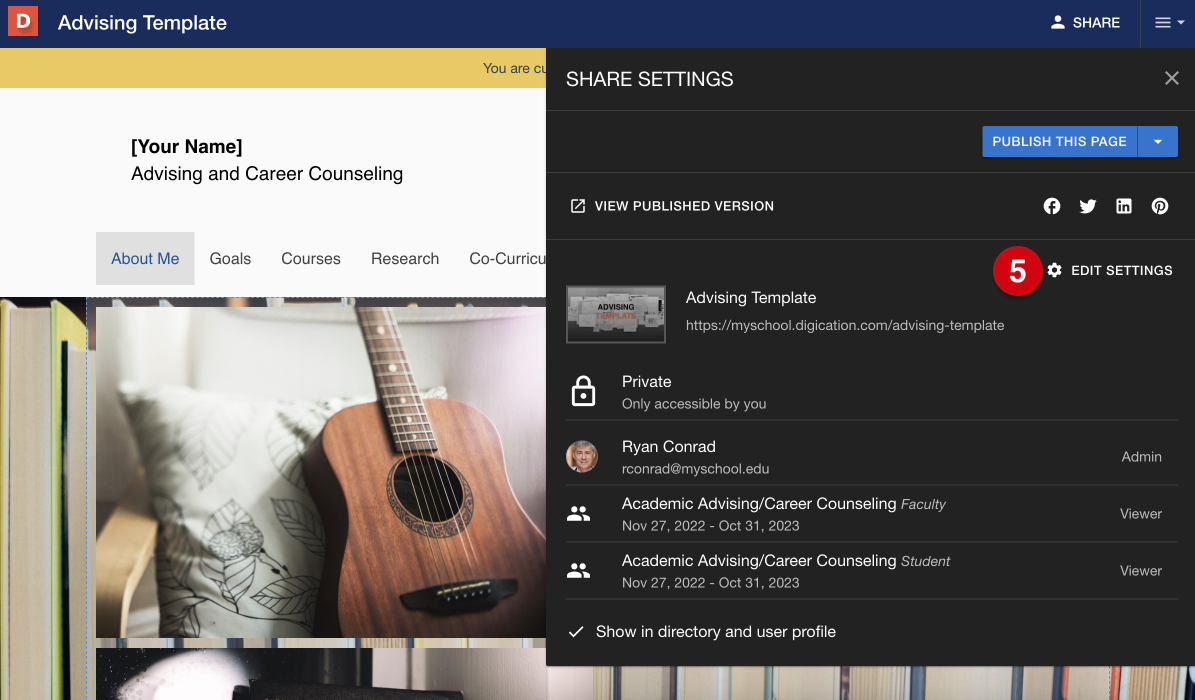 The Share Settings of templates are identical to those of ePortfolios. Please see the "Share your Work" section of "Share and Publish your Work" for information about these settings.
When finished editing share settings, click "Save" (6).