In Digication, usernames and passwords are either assigned to users by the school, or managed through the institution's single sign-on process by integrating with other authentication systems.
Once a user has received their login credentials, they can access Digication by going to the school's login page. Login pages usually start with "https://" followed by the school's domain and ending with ".digication.com." If you are unsure of the address for your school's Digication login page, please refer to your school's ePortfolio orientation materials or contact support@digication.com for assistance.
Once you are on your school's login page, select the blue Login button.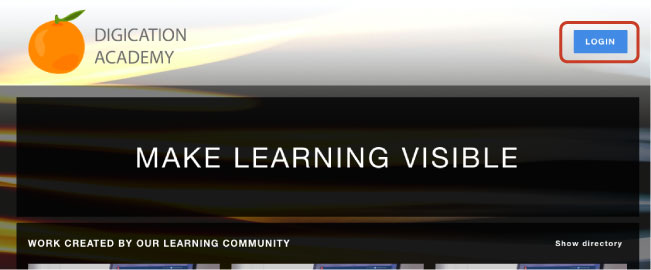 If your school uses Digication's native login, the following window will appear when the login button is selected. Enter your login credentials, then select Login.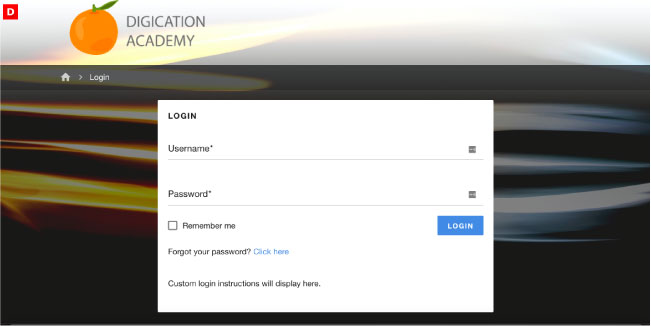 If your school allows for multiple means of logging in, they will appear in a list on the left side of the login window. Common options will be your school's authentication system, or an Alumni/Guest login.
Select your method of logging in from the list, and then click the login button (1) to be taken to the login screen.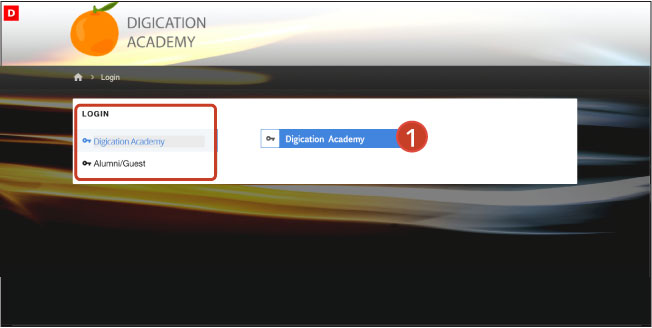 Troubleshooting Tips
Your password is case sensitive. Make sure that you didn't accidentally press the caps lock button.



Not sure what your username or password is? Click the link next to

Forgot Your Password?

and then fill in your email address. Directions will be emailed to you regarding how to reset your password.
Please note: If your school uses Single Sign On, the link for Forgot Your Password? may not be available. Please contact your school if you need to reset your login credentials.
If your email is not recognized or you need further assistance, please contact support@digication.com.