Version: Kora Courses, April 14, 2023 or later
Permissions required: Student
Courses

in Digication Kora are created by

faculty members

and administrators.
Faculty members or administrators can add

students

to a course.
Students can access courses through the dashboard and "Courses" under the global navigation menu.
When you log into Digication Kora, you see the dashboard (1).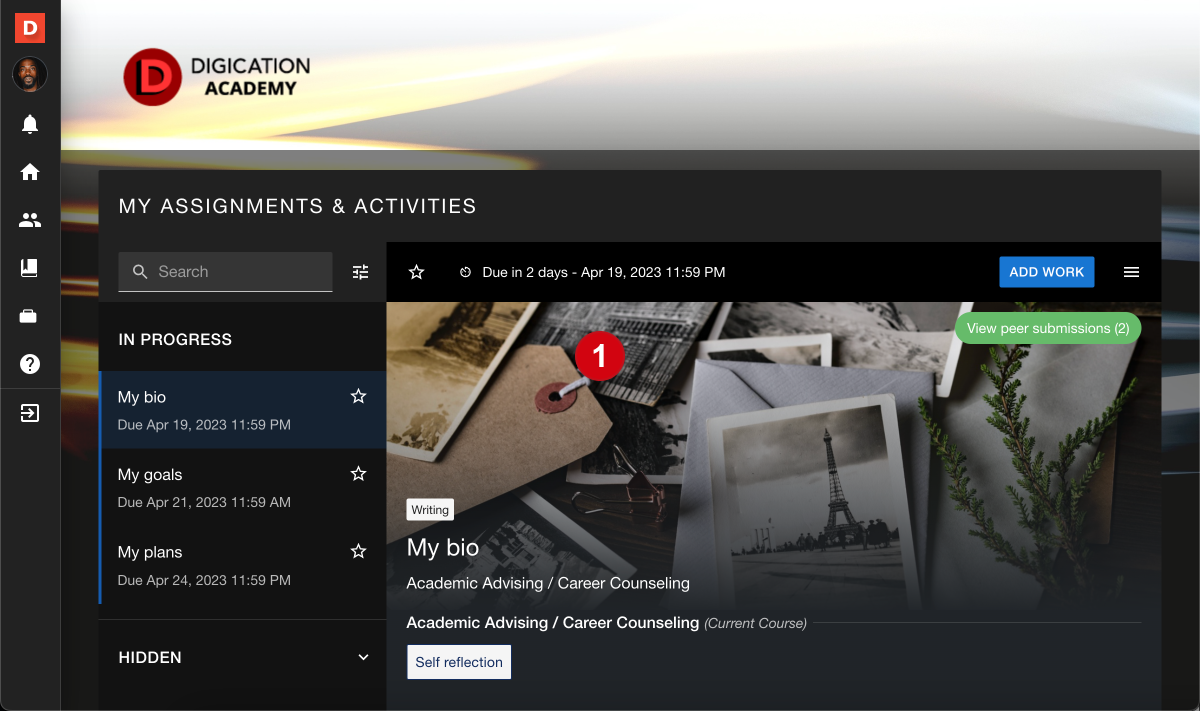 In the dashboard's "My courses and groups" section, you can search for courses by name or keyword (2).
Click to open a course (3).
You can view current (4), archived (5), or future (6) courses.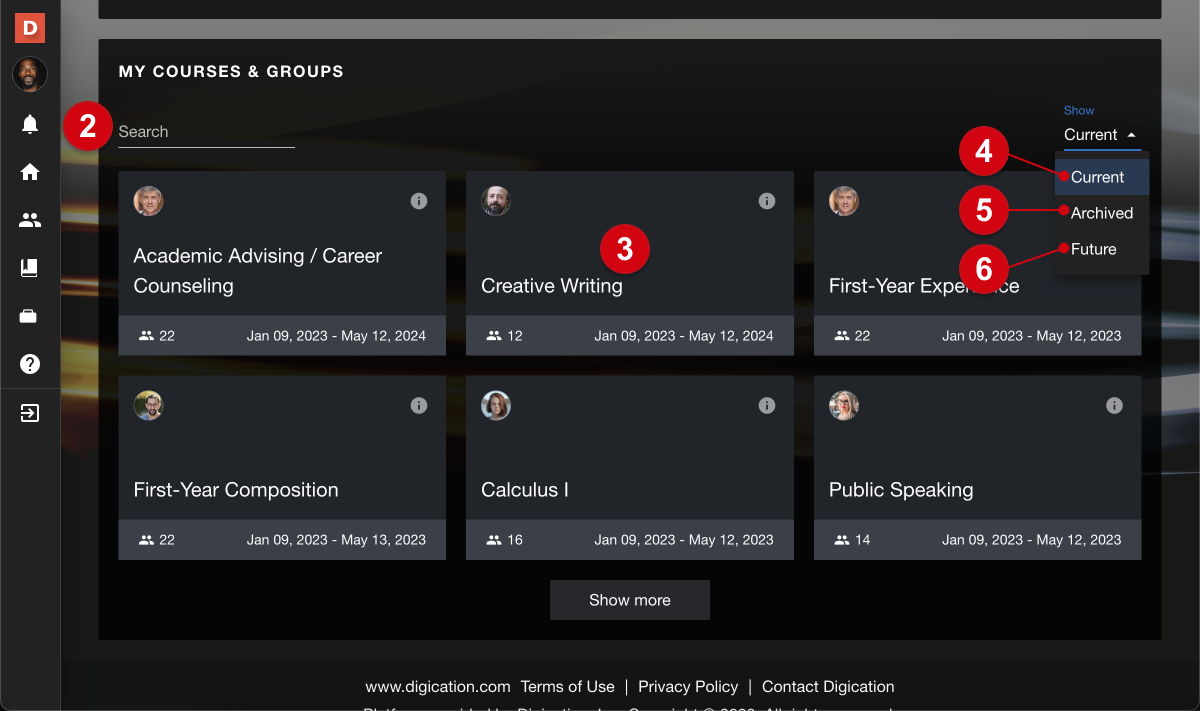 Current courses are the ones you're presently taking.
Archived courses are courses that have ended.
Future courses are courses that will begin on a future date.
Hover over "Faculty" (7) to find details about course faculty member(s).
Hover over Info (8) to get more information about the course such as course name, course number, and course start and end date.
Up to six courses will be shown here. To see additional courses, click "Show more" (9).