Digication strives to make it as easy as possible to upload content to your ePortfolio. In addition to our easy to use Upload File tool, we also allow you to connect your Google Drive to your ePortfolio so that you can upload files directly from your drive.
To begin, click the Add Content button.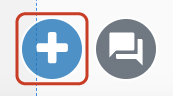 Then, select the Google Drive tool (1) under More Ways to Add Content.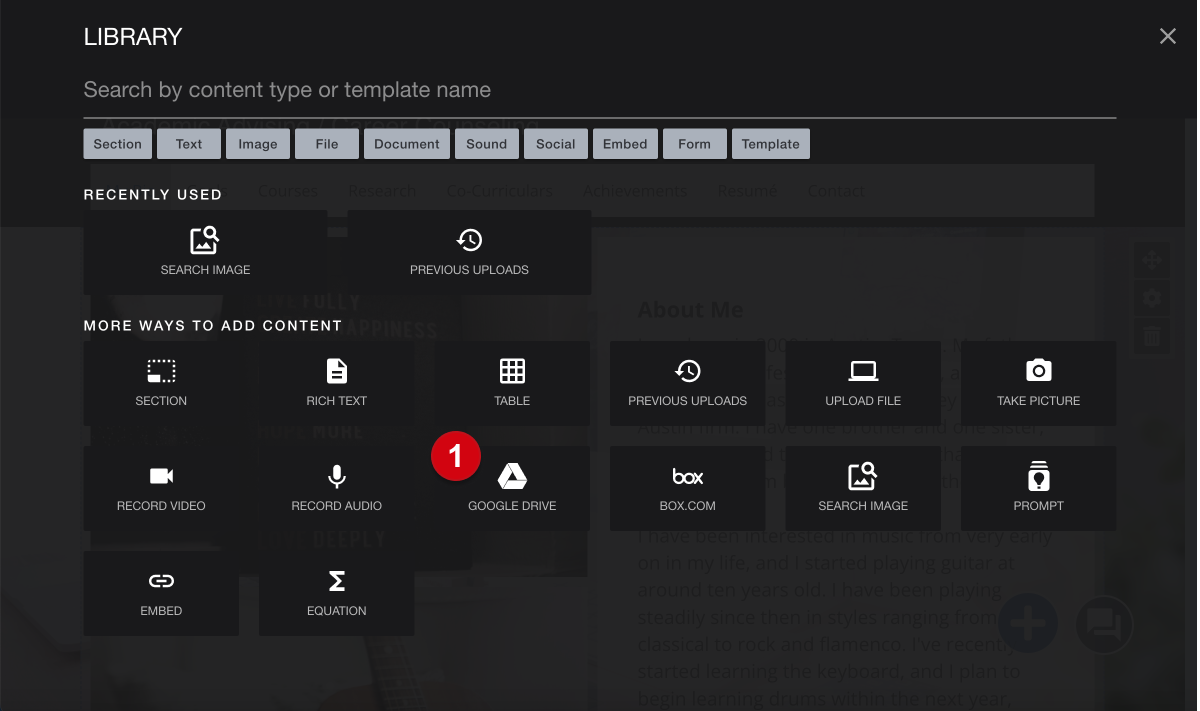 Before connecting your Google Drive, you will receive this notification:
You need to authenticate with Google Drive.
We only extract images and never modify or delete them.
Click the button that reads CONNECT Google Drive (2)
You will arrive at the Google Authentication page. Select the Google account you would like to connect to Digication.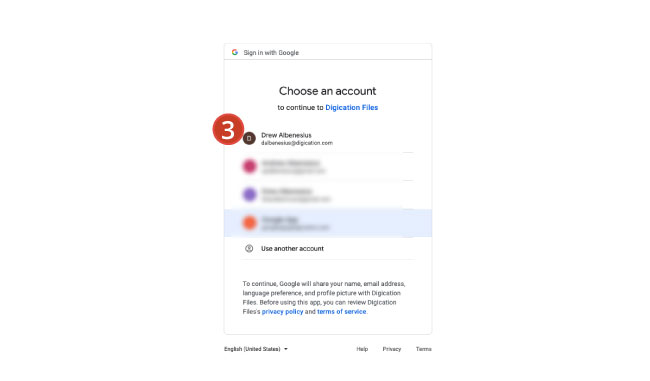 You will receive a notification from Google prompting you to confirm that Digication is authorized to access your account. Please feel free to review our Terms of Service and Privacy Policy before clicking Allow (4) to confirm that Digication can access your files.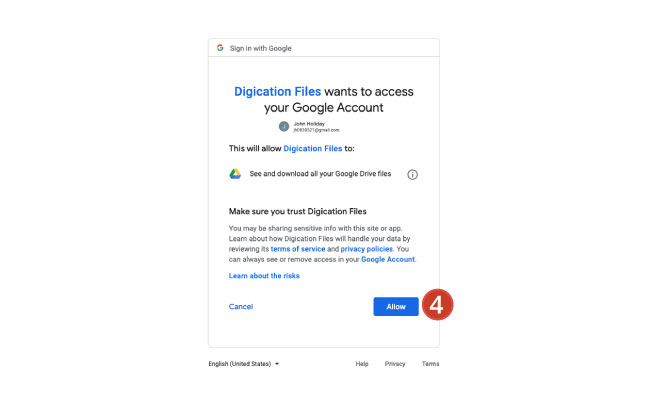 You are now connected and will see the full list of files which are contained in your Google Drive. Select the file or files which you would like to upload to your ePortfolio, and then click View/Edit Selected (5).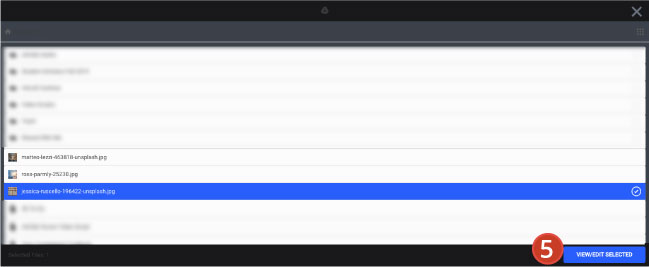 Before uploading, you will have the option to Edit your file by clicking the Edit button (6). Please see the following article for instructions on using this feature: Uploading Files to Your ePortfolio
You can now select Upload More (7) if you wish to add more files, or Upload (8) if you are satisfied with your file.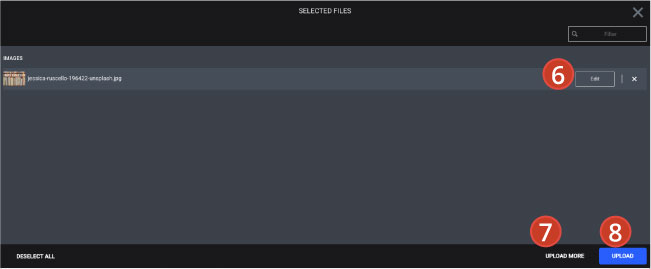 Your file will appear on your ePortfolio page, where it can be moved and resized.