Version: Kora Courses, April 14, 2023 or later
Permissions required: Faculty
Clickable images serve as customizable buttons linkable to other pages within your ePortfolio or external websites.
Select an image and click "Settings" (1).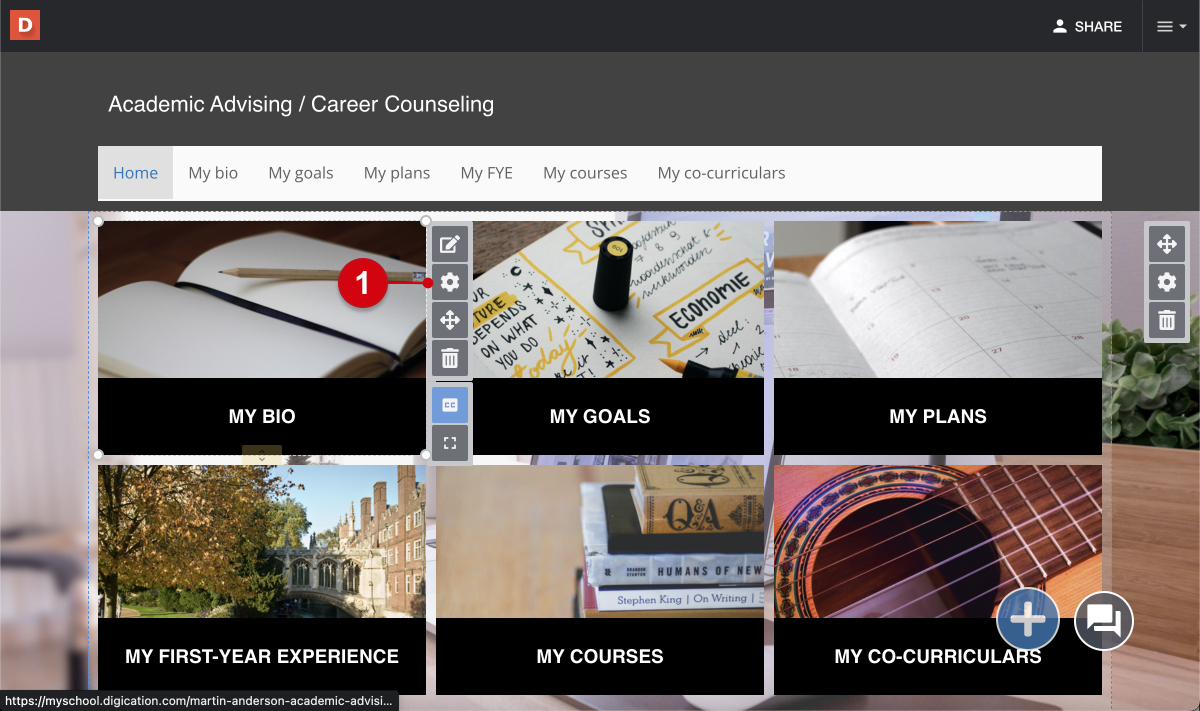 In the settings panel, toggle on "Make image clickable" (2).
Enter the URL to which you want the image to link (3).
Enter a link title for screen reader users (optional) (4).
Set whether the linked page should open in a new window (5).