Version: Kora Courses, April 14, 2023 or later
Permissions required: Faculty
Using the filter in the "My Works" section, you can choose to display templates (1) created for both

assignments

and general use.
Click on the template from "My Works" (2) or "My Assignments and Activities" (3).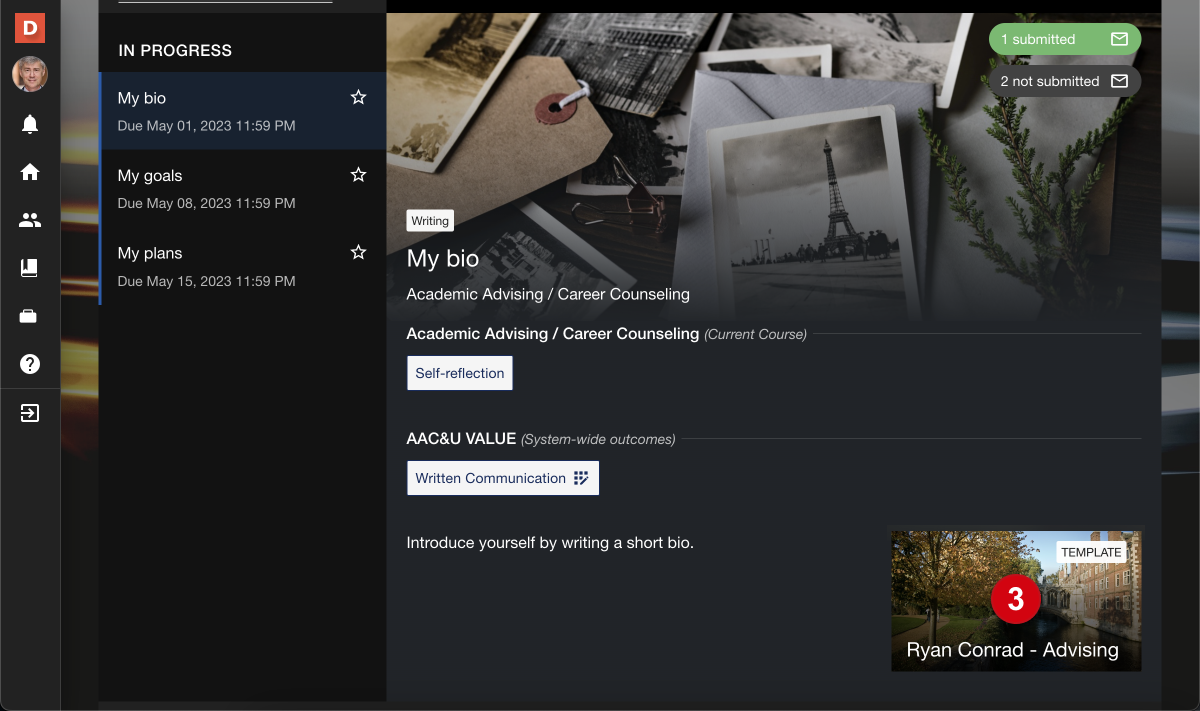 Click "Edit" (4).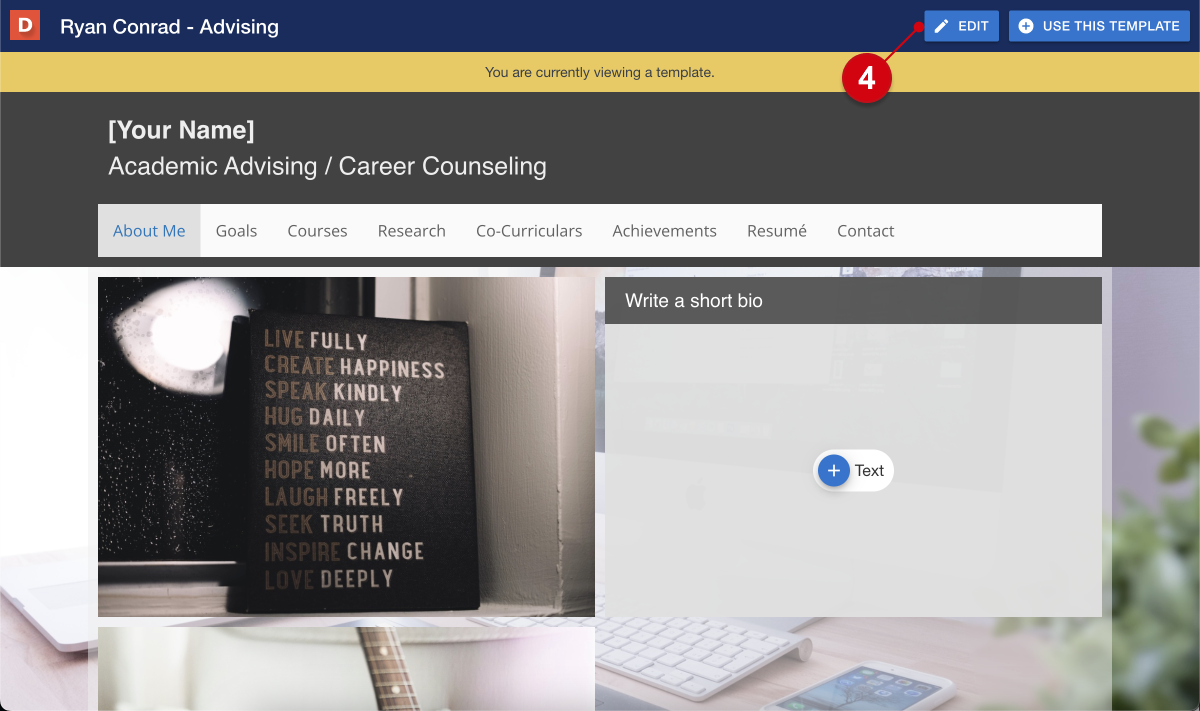 Update the template content.
Publish the updated content to make it available to users creating works using the template.
NOTES
To apply any changes made to the template, you must publish the changes.
Template changes will only apply to newly created works.
Existing works created with the previously published template will not be affected.
Update Template settings or Share settings
Click "Share" (1), then "Template settings" or "Share settings" (2).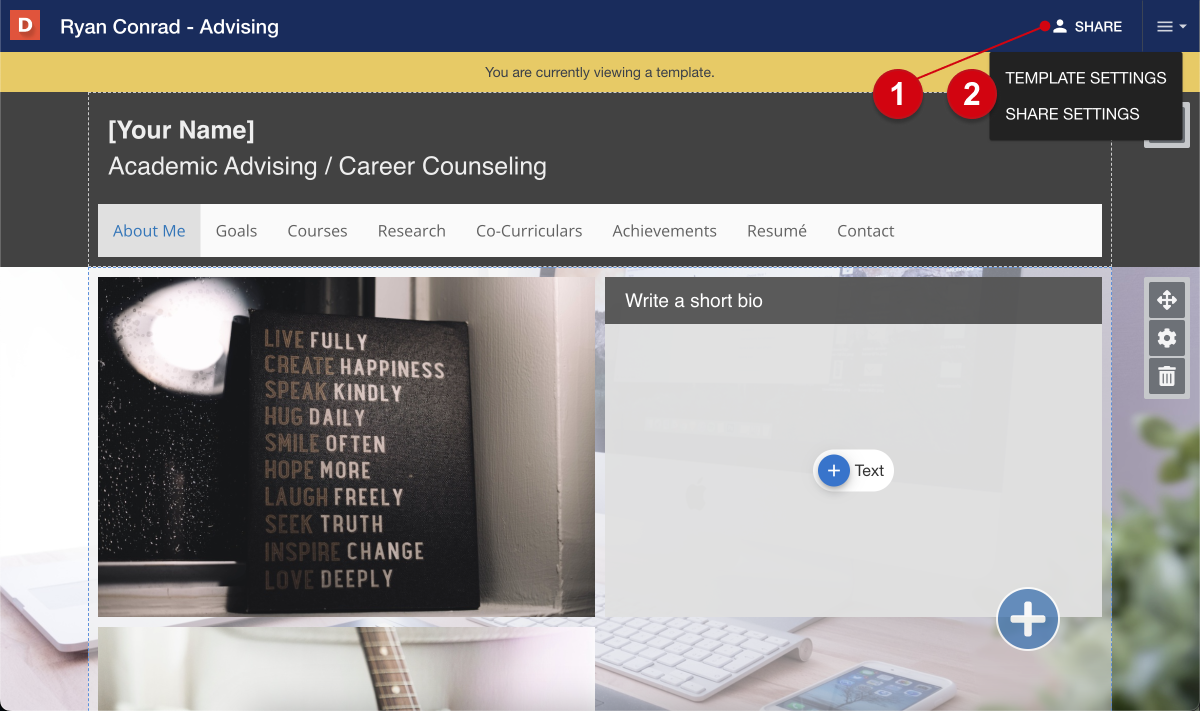 Delete a template
Click "Portfolio actions" (1), then "Delete" (2).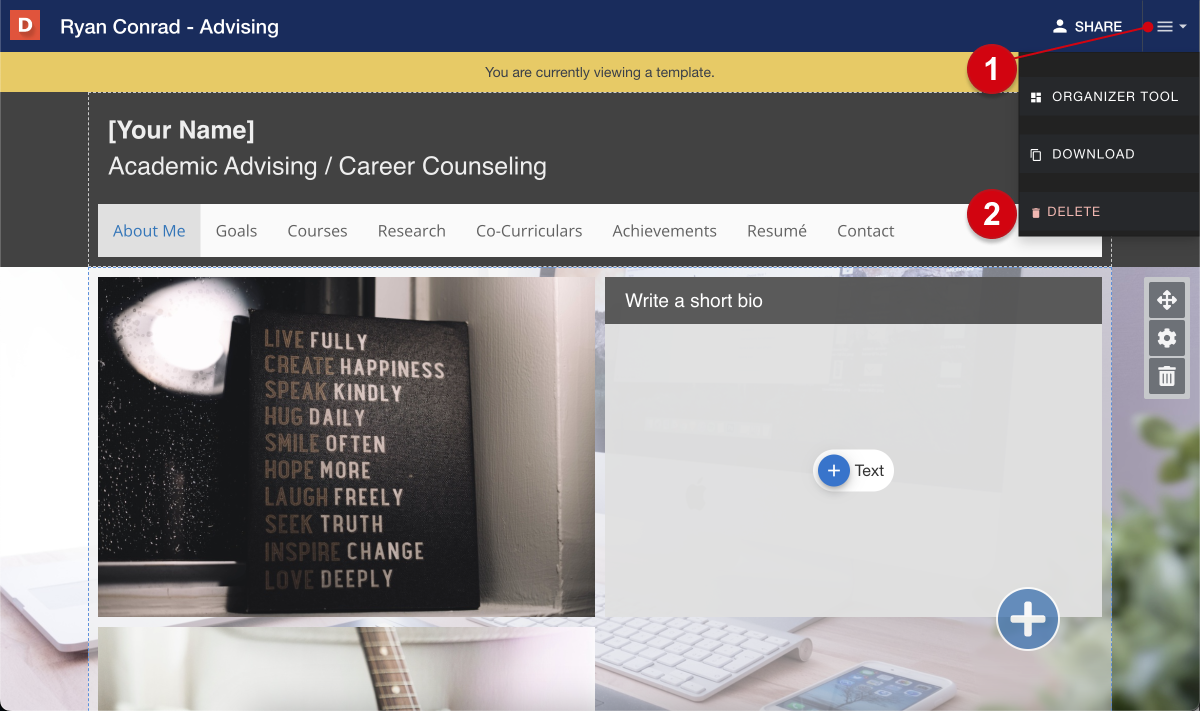 Confirm deletion (3) then click "Yes, delete it" (4).
WARNING
Please be aware this action CAN NOT be undone.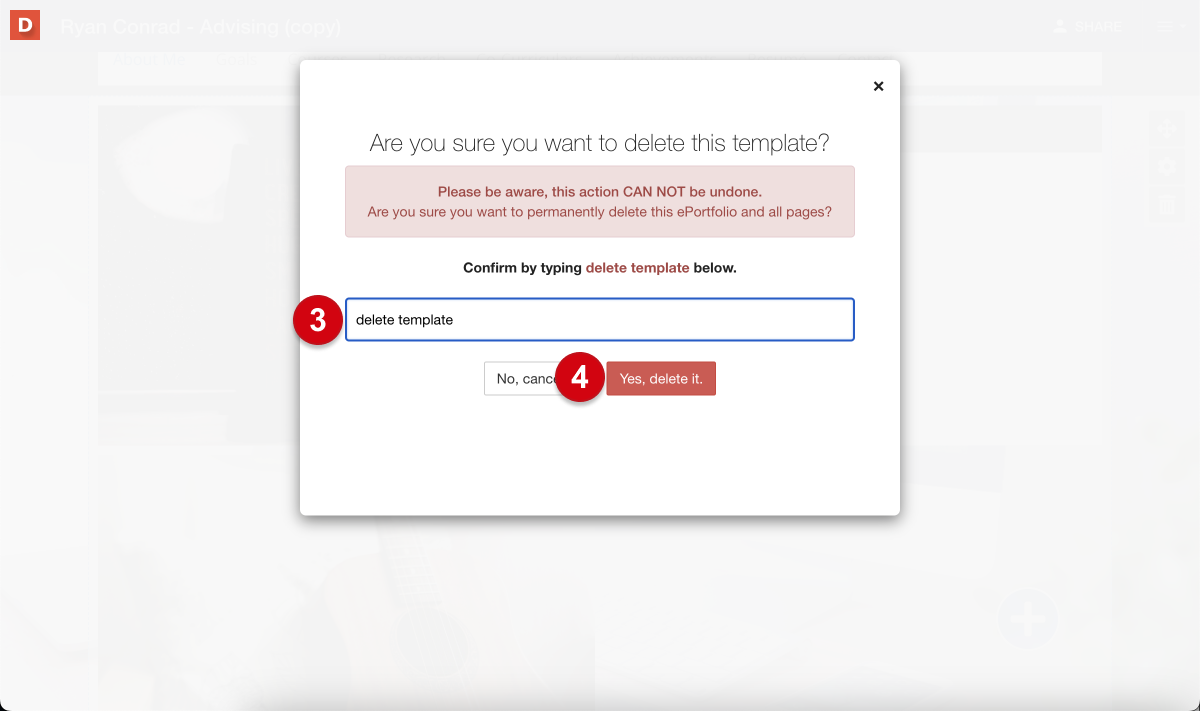 A message will confirm the successful deletion of the template (5).