Open the ePortfolio you want to share.
Click "Share" (1).
Click on the social media platform (2).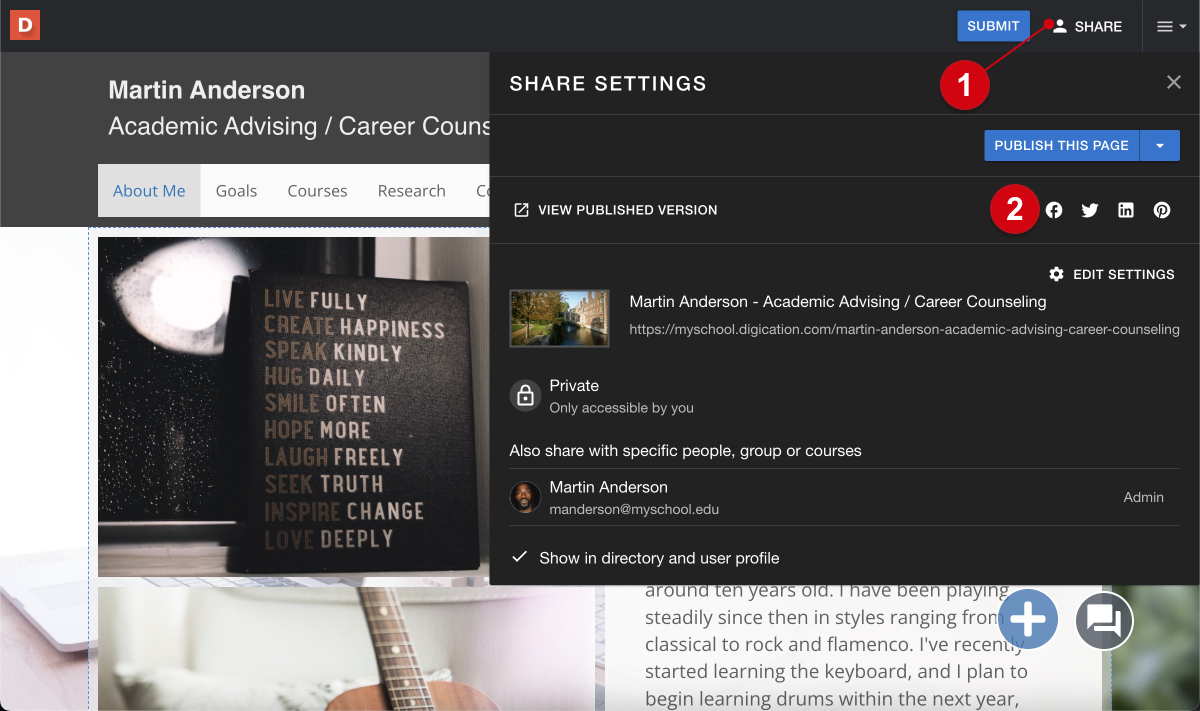 You will be asked to log in to the social media platform you select.
Follow the steps provided by the platform to complete sharing.
NOTE: If you intend to share your ePortfolio with a public audience on social media platforms, your permission should be set to "Public" (3).