Creating a New Digication ePortfolio is an easy process that can be completed in a matter of minutes. This guide walks you through everything you need to know to create an ePortfolio, begin adding your own text, photos, and documents, and share and publish for the first time.
Get Started
If this is your first time logging in, you will see a section at the top of your dashboard titled "Create New ePortfolio." Select one of the templates available in this section and click "Create ePortfolio" (1).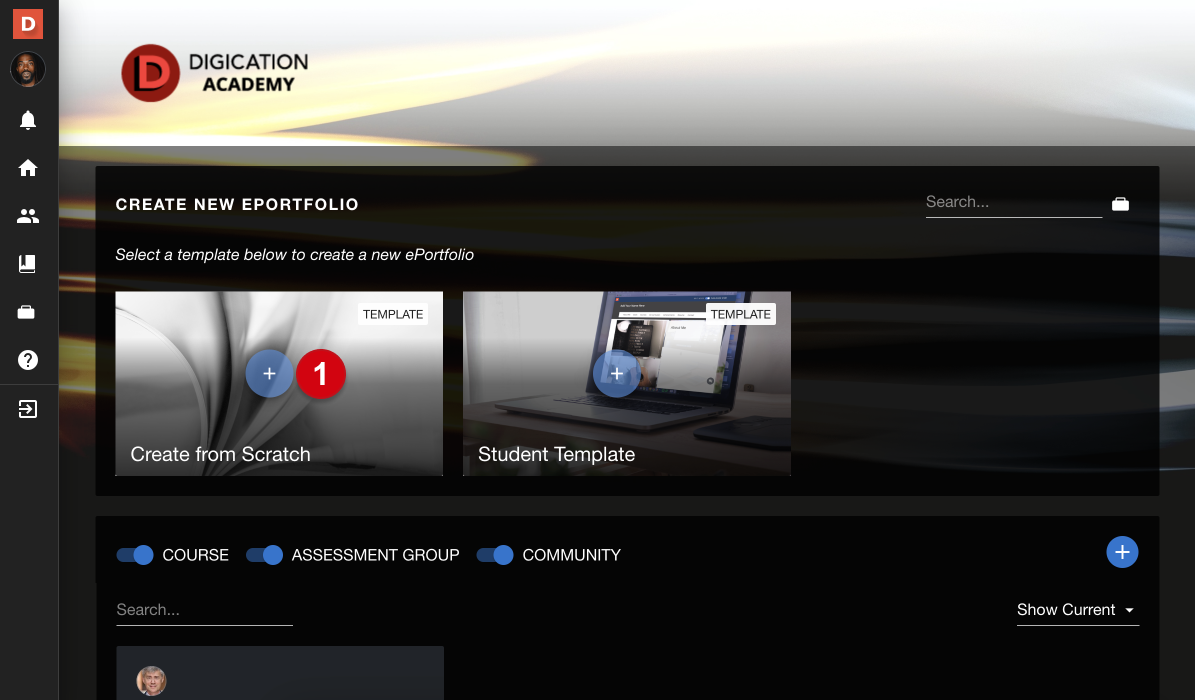 If you have previously created ePortfolios, they will appear in this section. Click "Create ePortfolio" (2).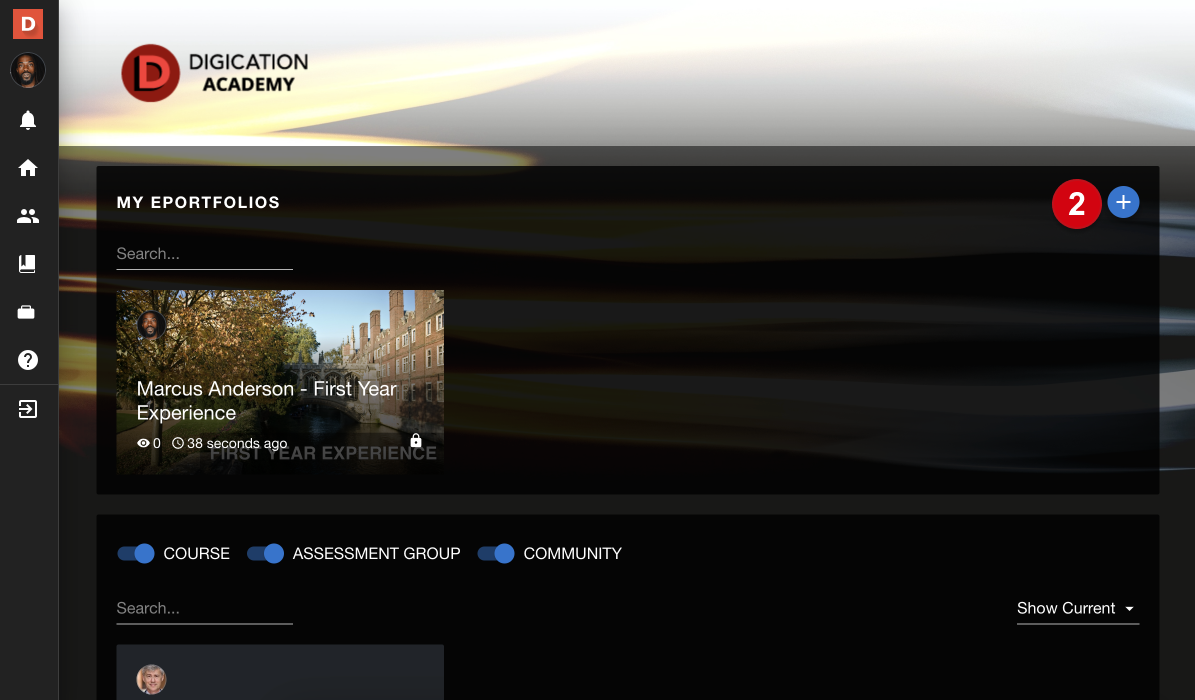 ePortfolio Setup
Type the name of your ePortfolio (1). Select a template and click "Create" (2).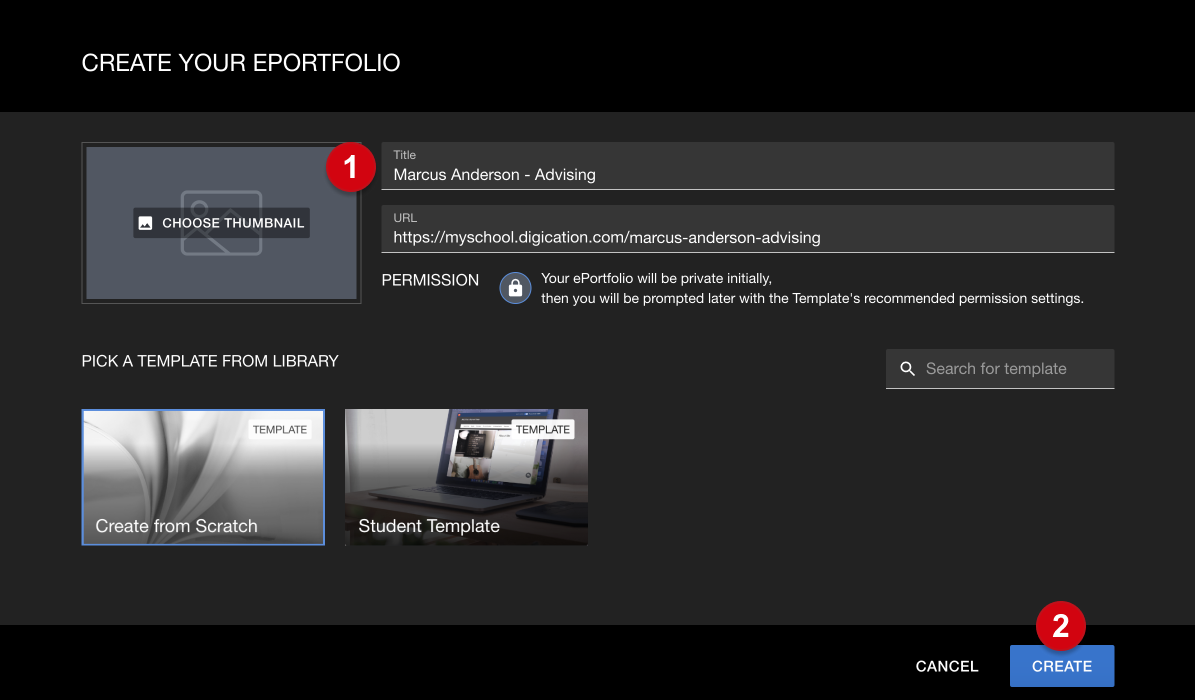 Depending on your Notification Settings, you may receive a Digication Notification (3) when creation has finished.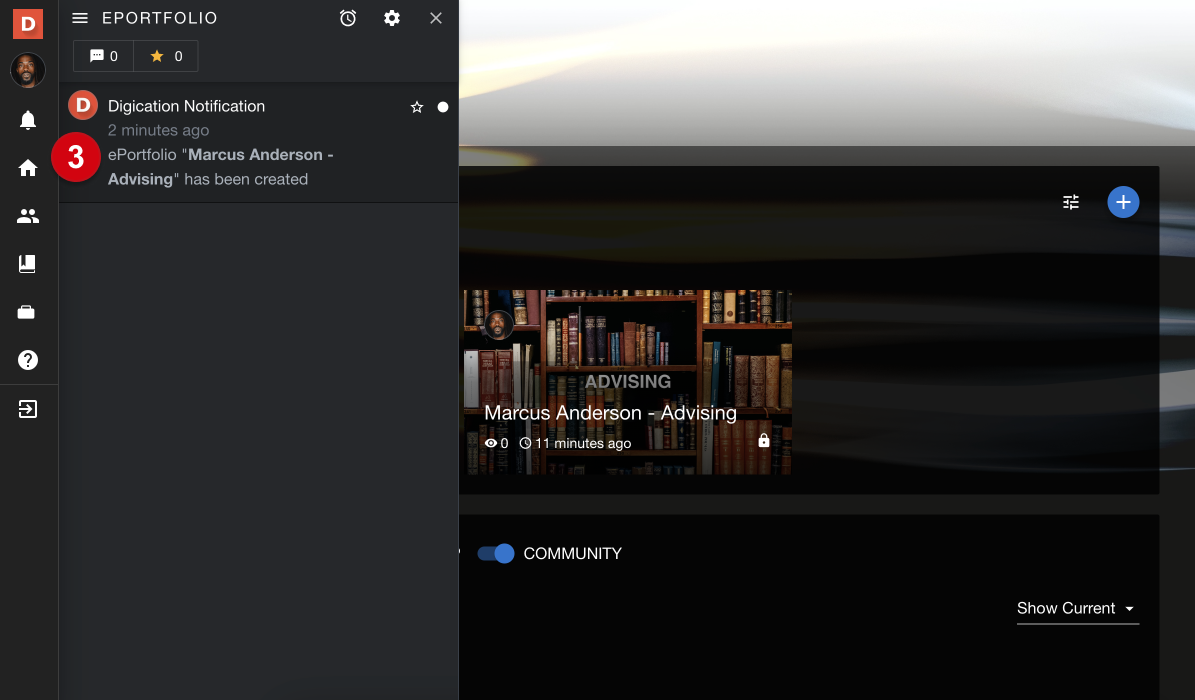 Open the ePortfolio by clicking on it in the Dashboard (4).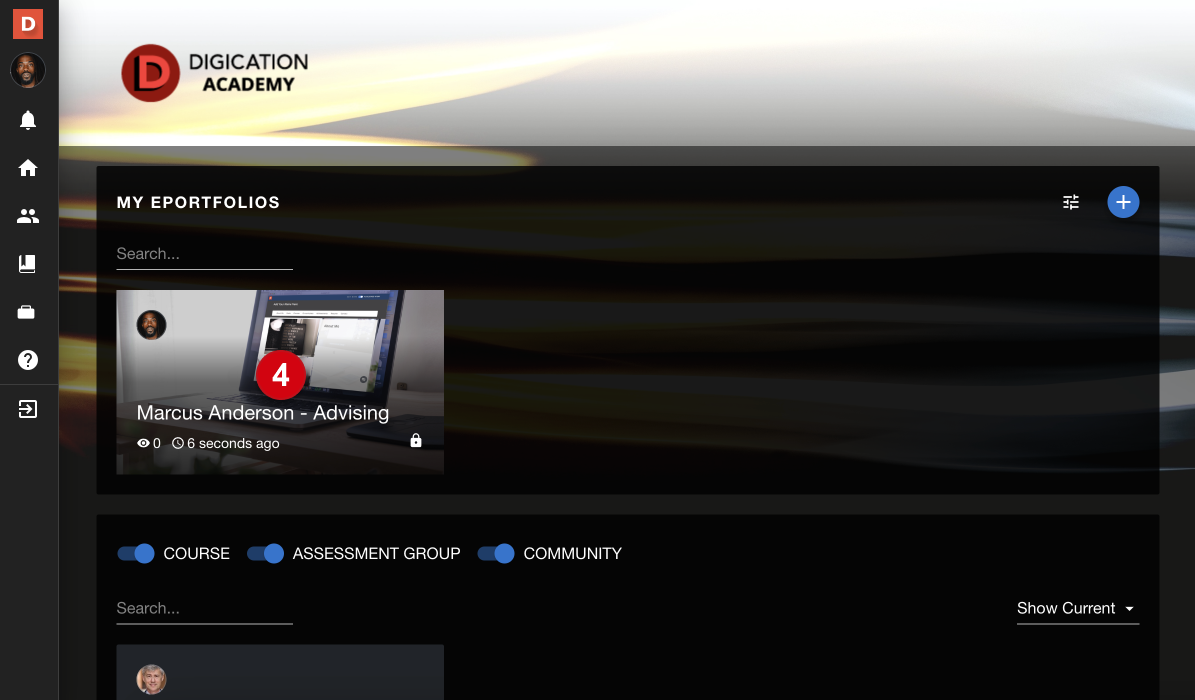 Edit a Module
Modules contain your ePortfolio's text, images, and other content. They are customizable.
Edit a Rich Text Module
To edit a Rich Text module, double click on the module and start typing or hover your mouse over the module to reveal "Edit" (1).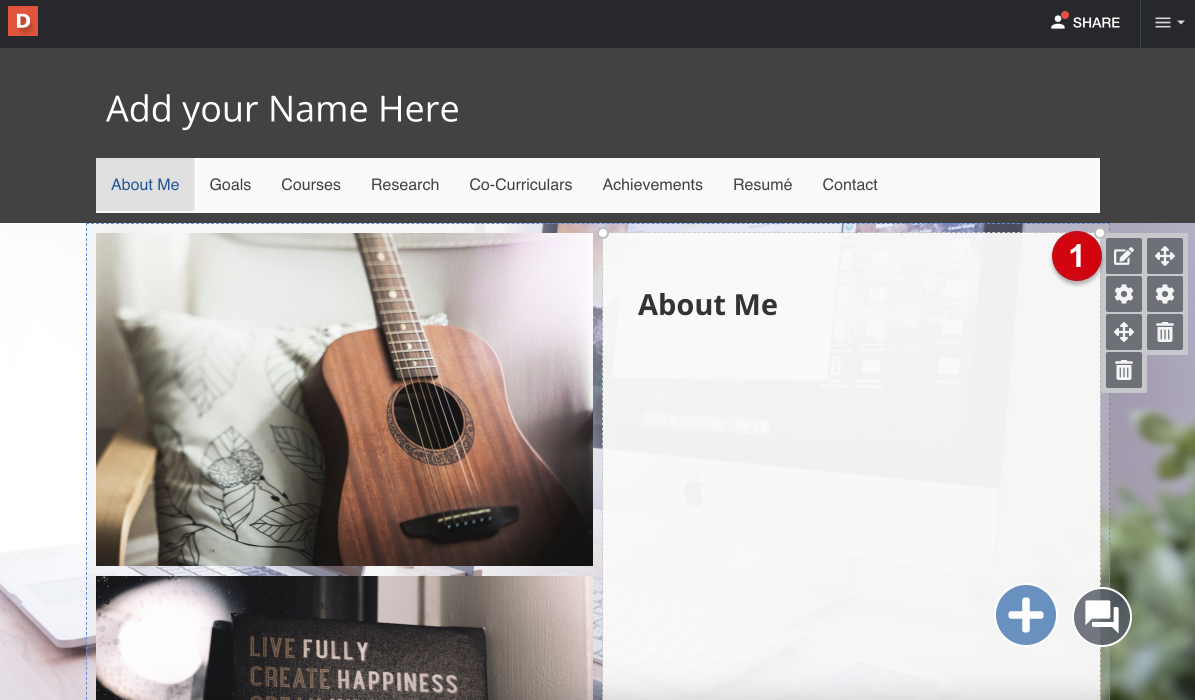 More information about adding content to your ePortfolio can be found in the help guide's "Adding Modules and Content" section.
Move a Module
Use the Move tool to place a module in a different location (see below).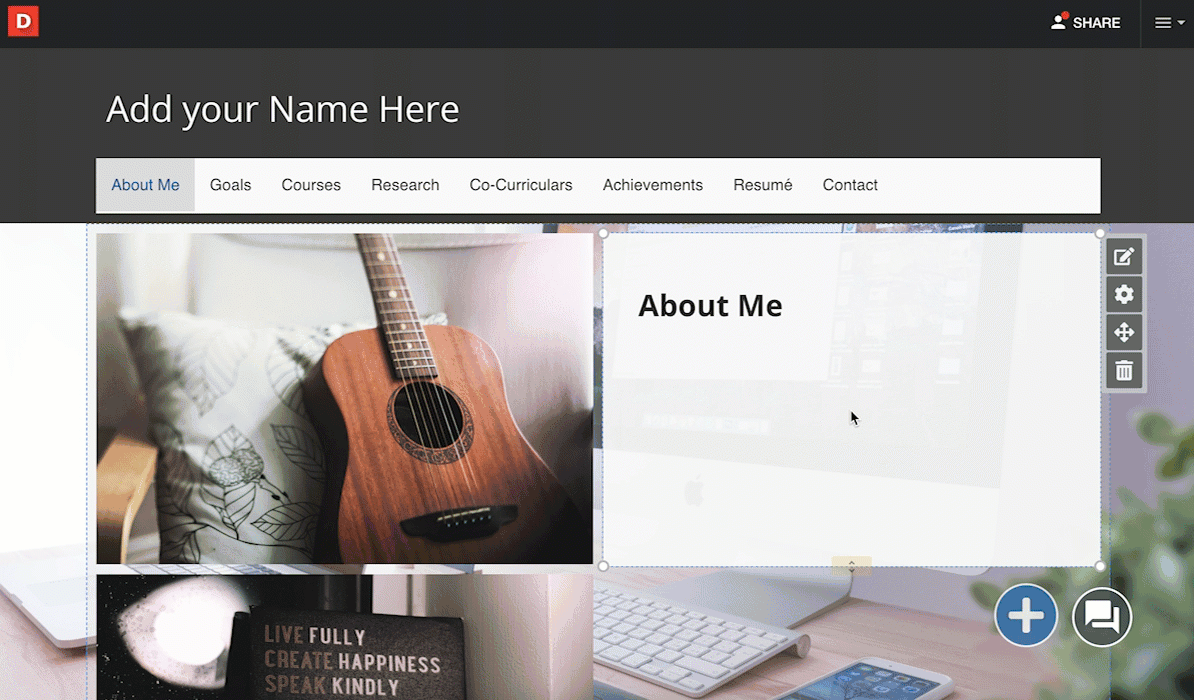 Resize a Module
Click and drag the border or corner of a module to resize (see below).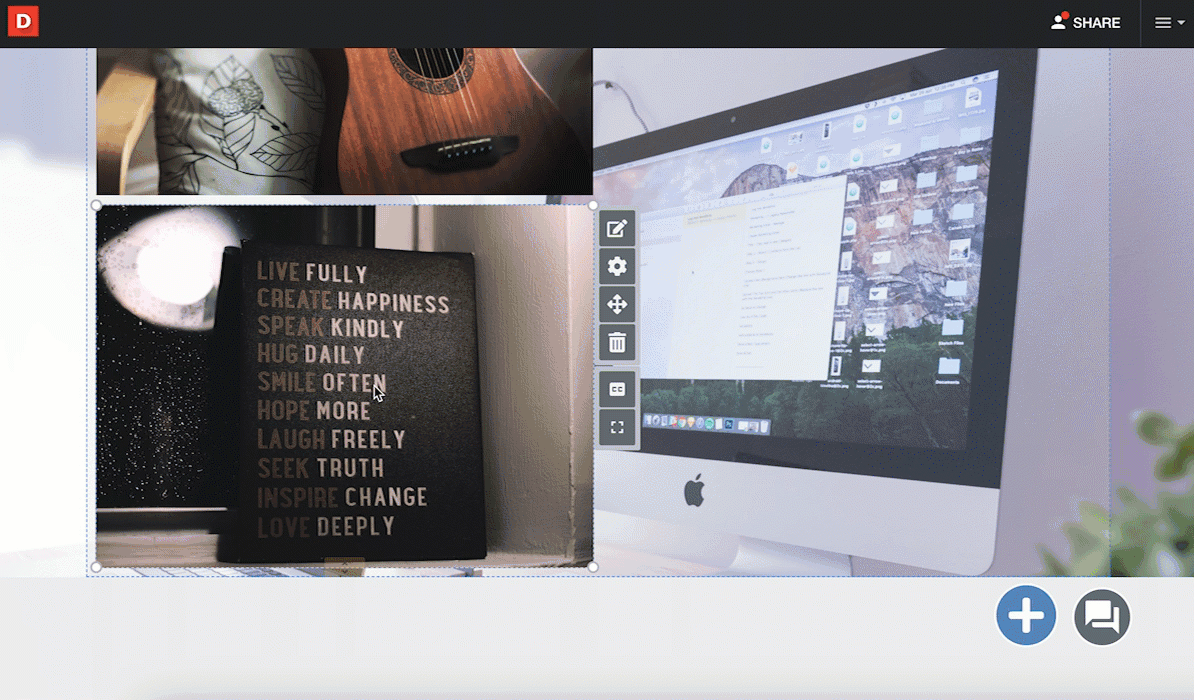 Edit Module Style
Styles for a module can be selected via the module settings (1).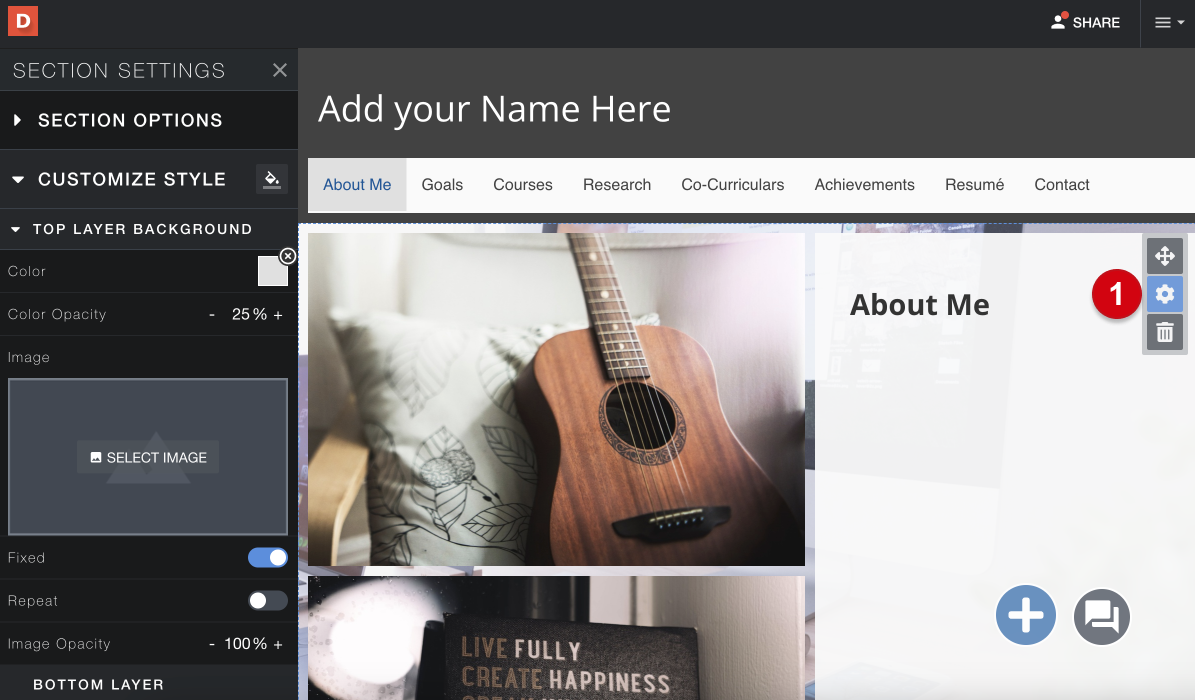 For additional information about the styling of sections and modules, please see the articles in "Style and Customization."
Add a Module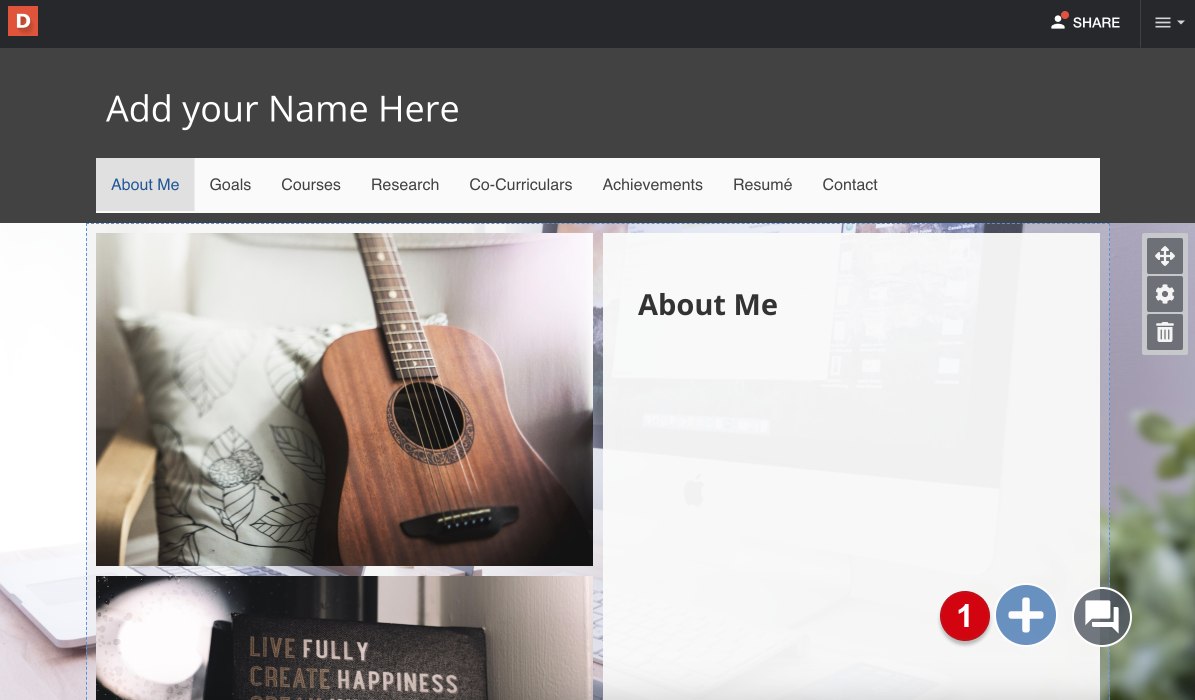 Click on one of the options, such as Rich Text (2), for adding blocks of text, or Upload File" (3), for uploading images, videos, PDFs, and other file types.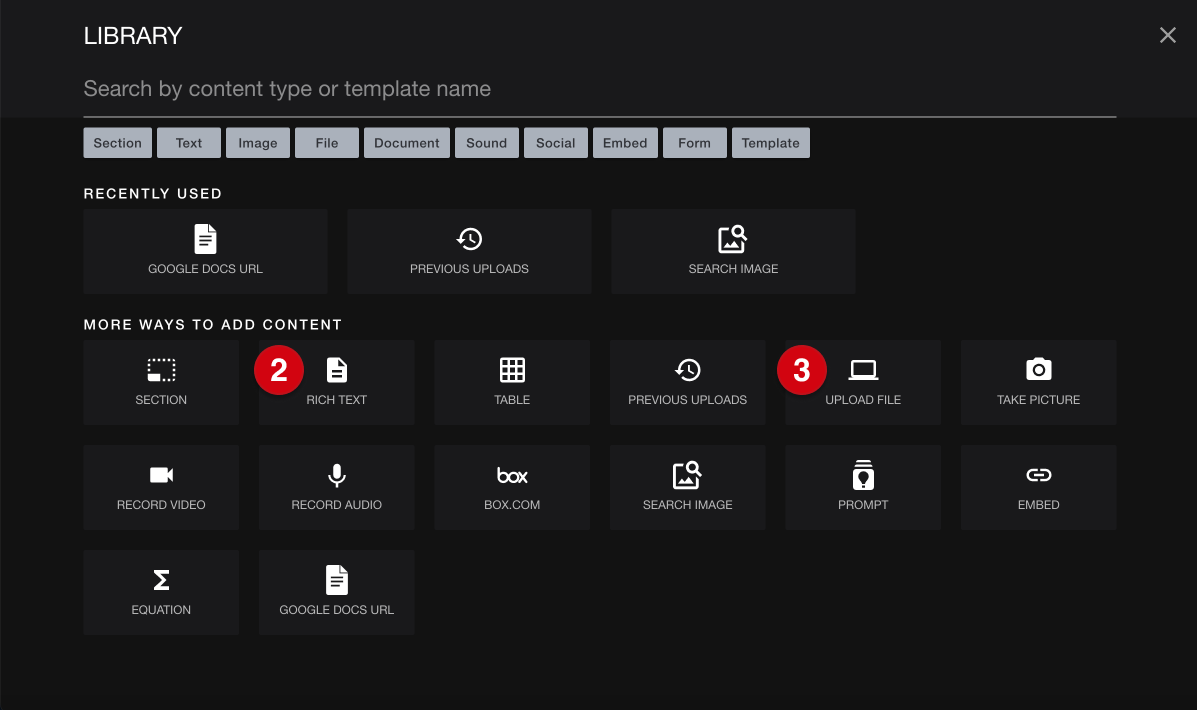 Add a Section
Sections are the base layer of an individual ePortfolio page, serving as the customizable background, as well as the container for content modules. Your ePortfolio will likely contain at least one section per page when you first create it. You can add additional sections by clicking "Add Content" (1).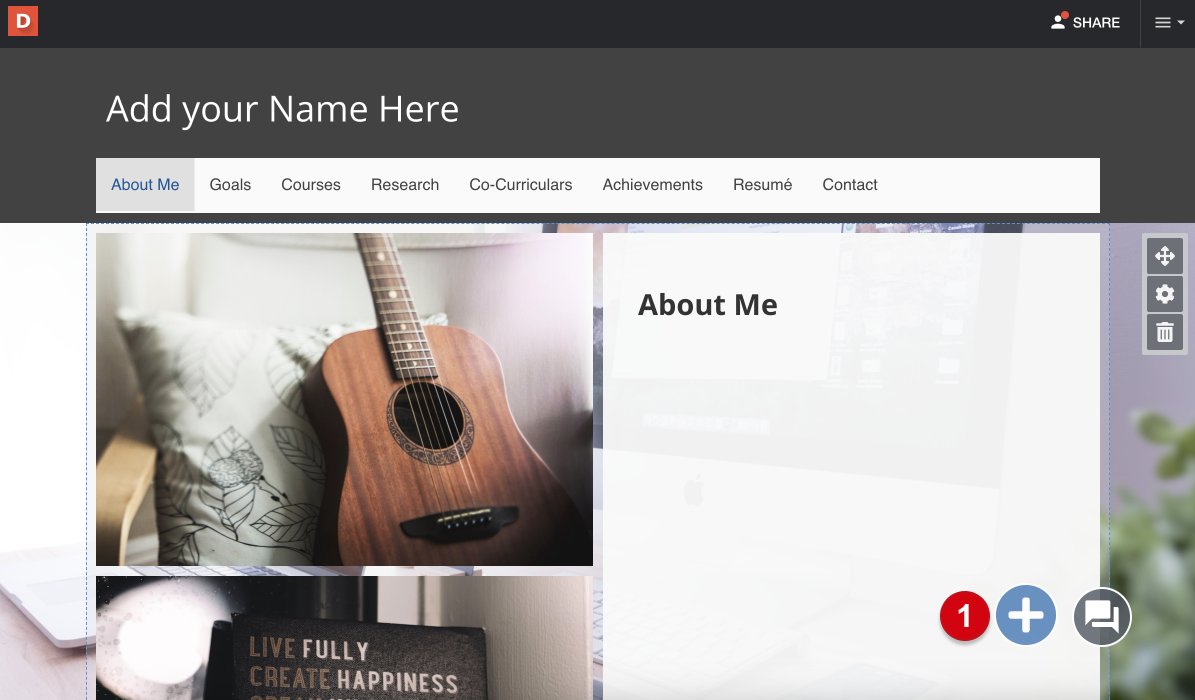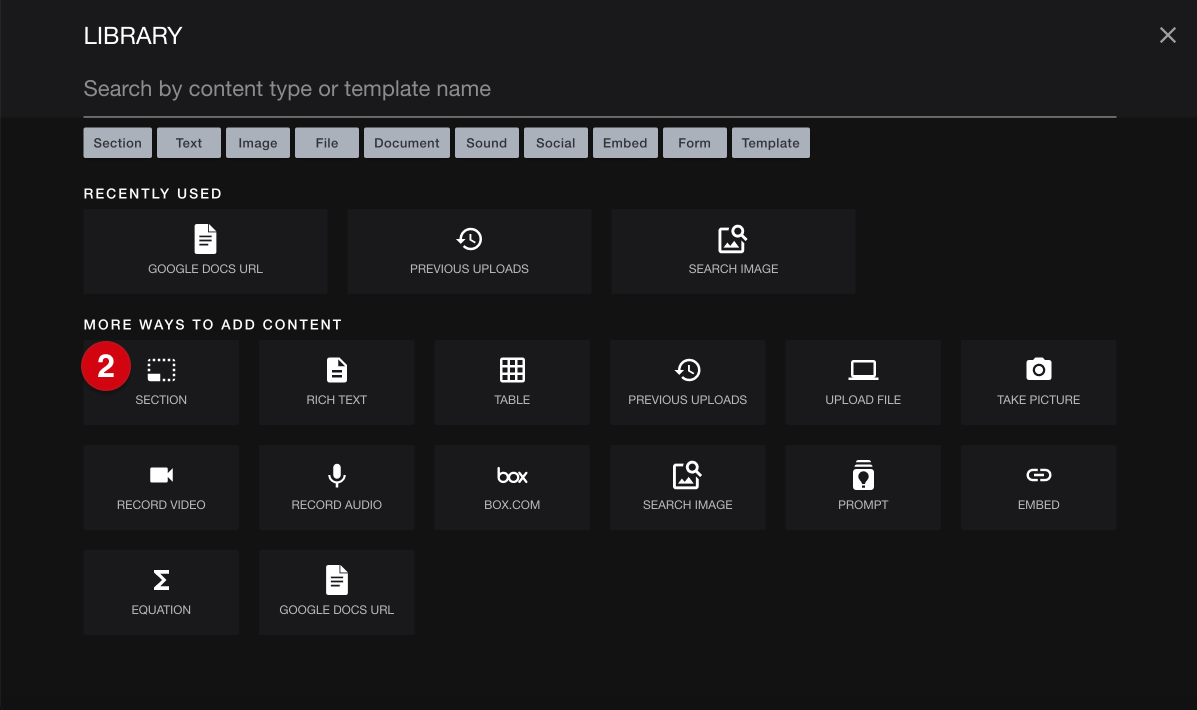 The section will appear after existing sections (3).
Add Section Background
Add a background to the section by clicking "Settings" (4)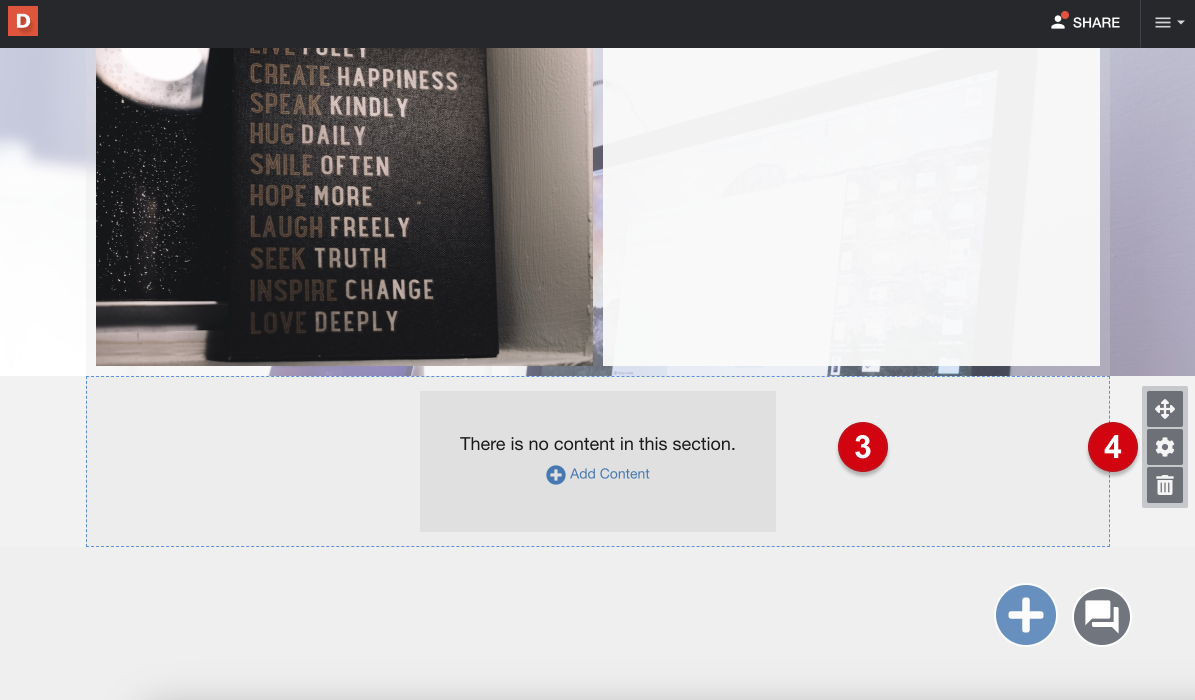 In "Section Settings," scroll to "Bottom Layer Background."
Add a colored background by selecting a color from the palette (5).
Add an image background by clicking "Select Image" (6).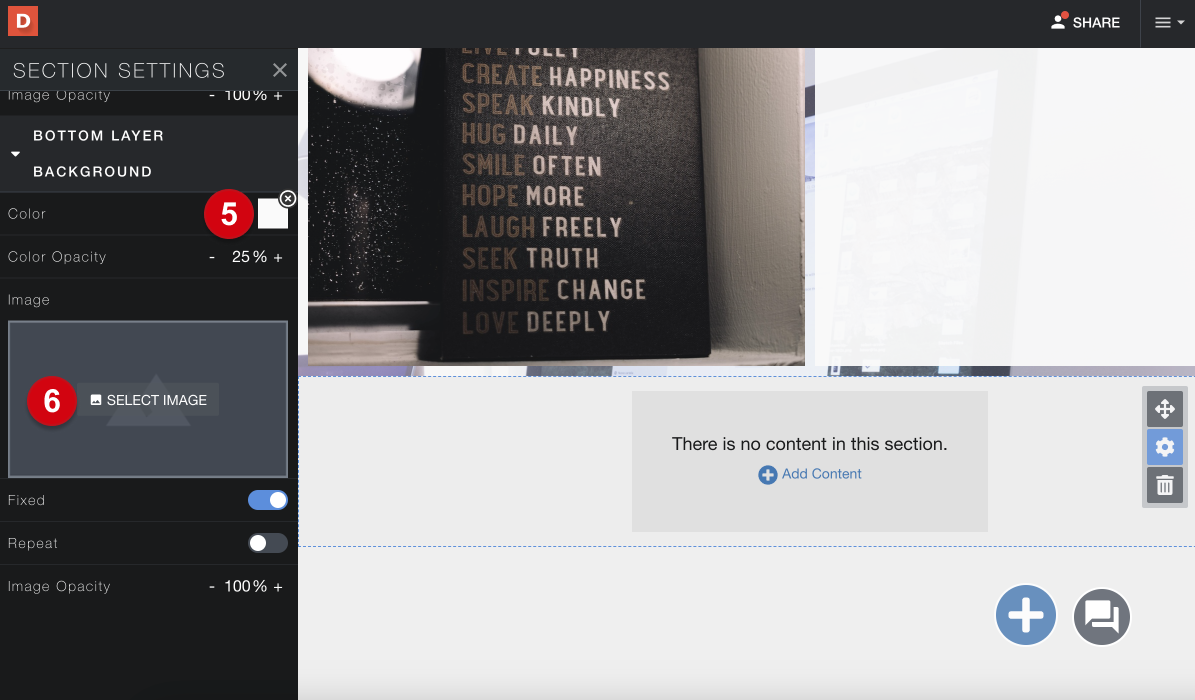 You can add the image in several ways:

Click "Previous Uploads" (7) and select the image.
Click "Upload File" (8) and upload the image.
Click "Image Search" (9) and search for an image.
The color or image will be added as a background to the section (10, 11).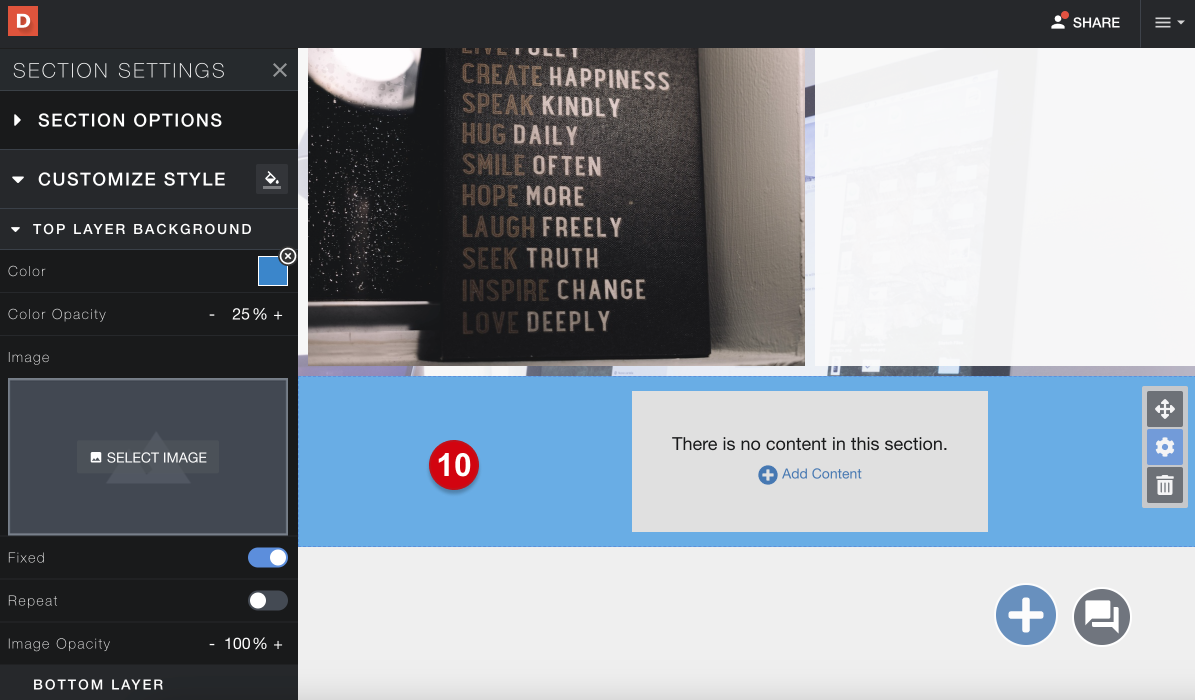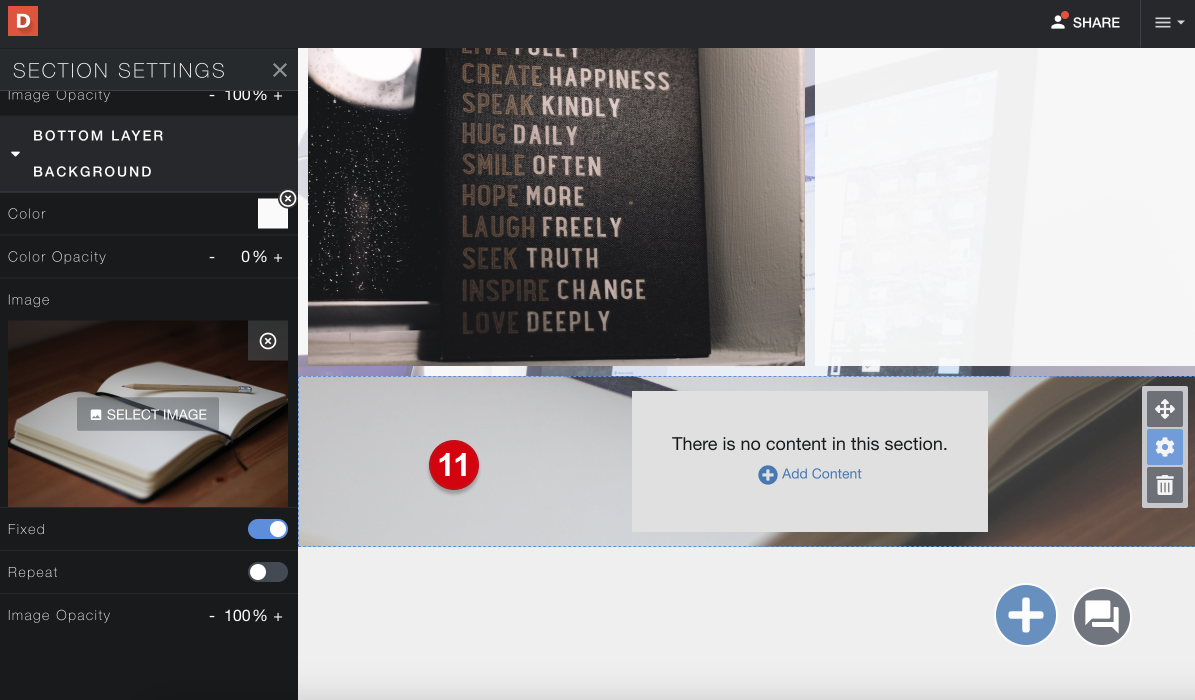 Please see "Add Sections to ePortfolio Pages" for more information about sections.
Add and Organize ePortfolio Pages
Your ePortfolio is organized into multiple pages accessed from the Navigation Menu To add or rearrange pages, unlock the header section (1), hover over the Navigation Menu, and select "Edit" (2).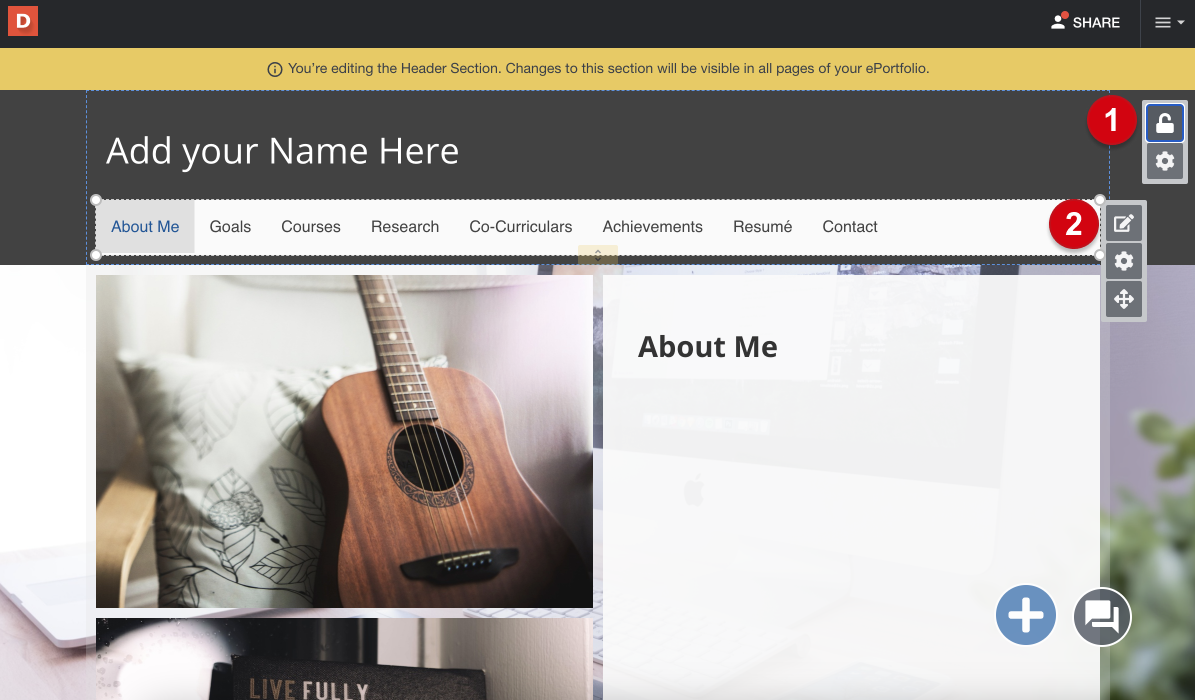 "Page Settings" will open. You can
Add (4) or delete (3) pages.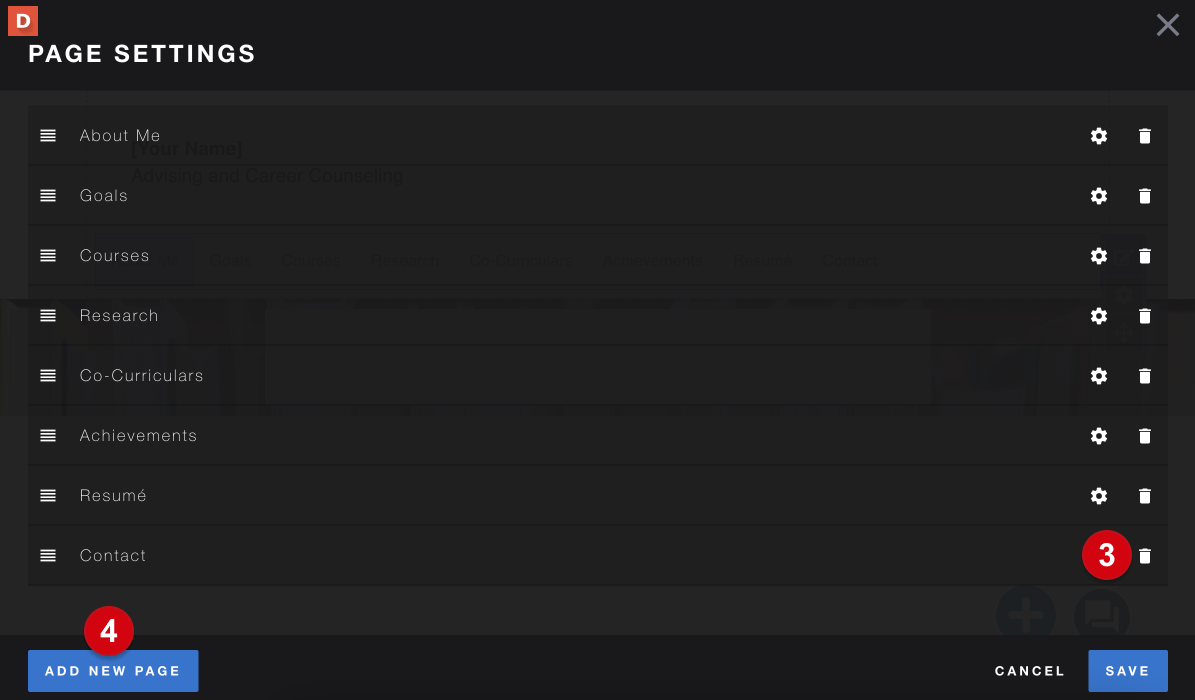 Reorder pages by clicking handles and dragging (see below).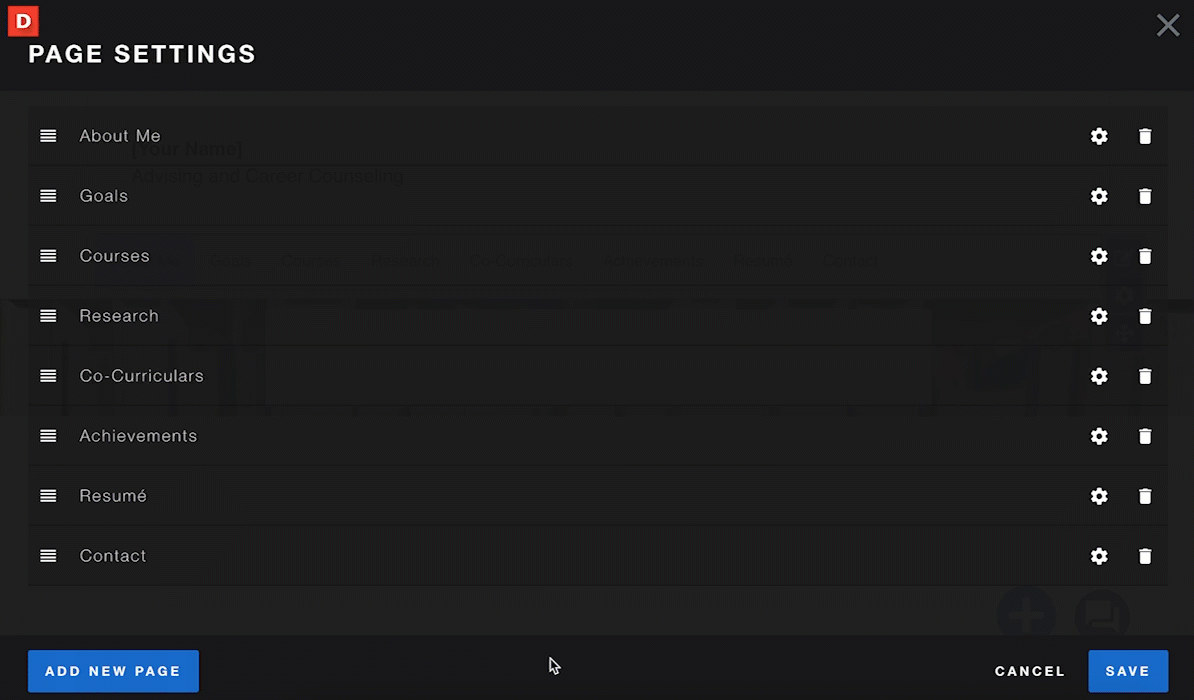 Create subpages by clicking and dragging pages slightly to the right (see below).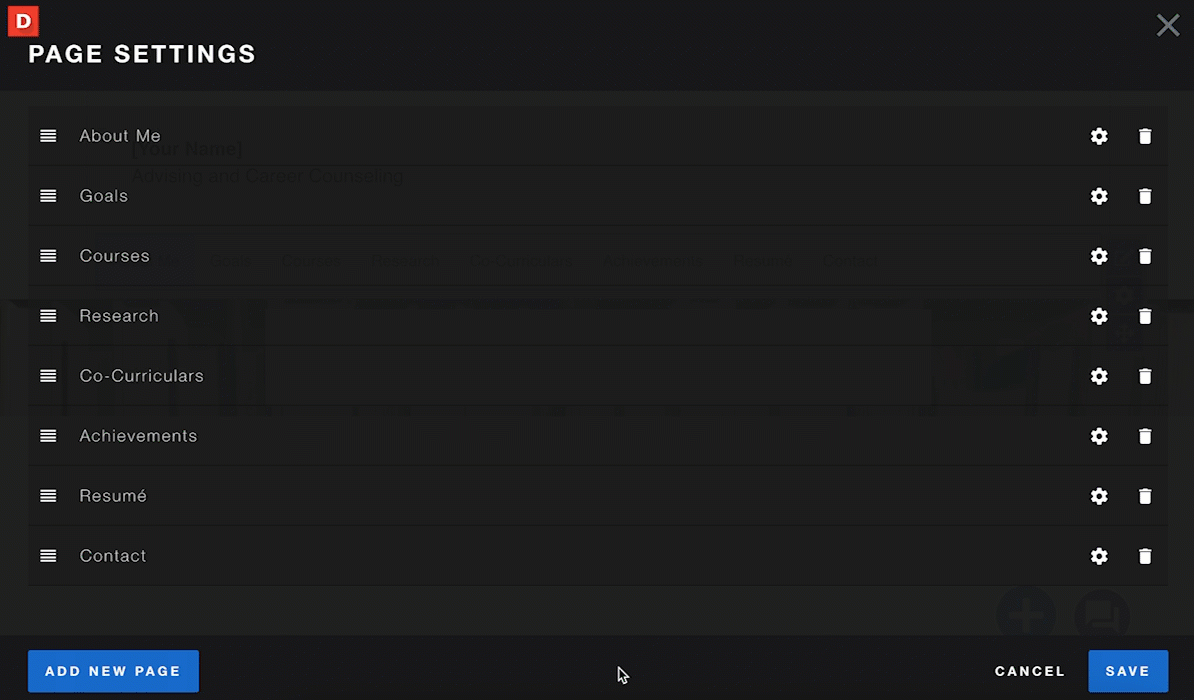 More information about working with the Navigation Menu can be found in "Adding and Managing Pages."
Share and Publish your ePortfolio
Share and publish your ePortfolio to make changes viewable by others.
Click "Share" (1).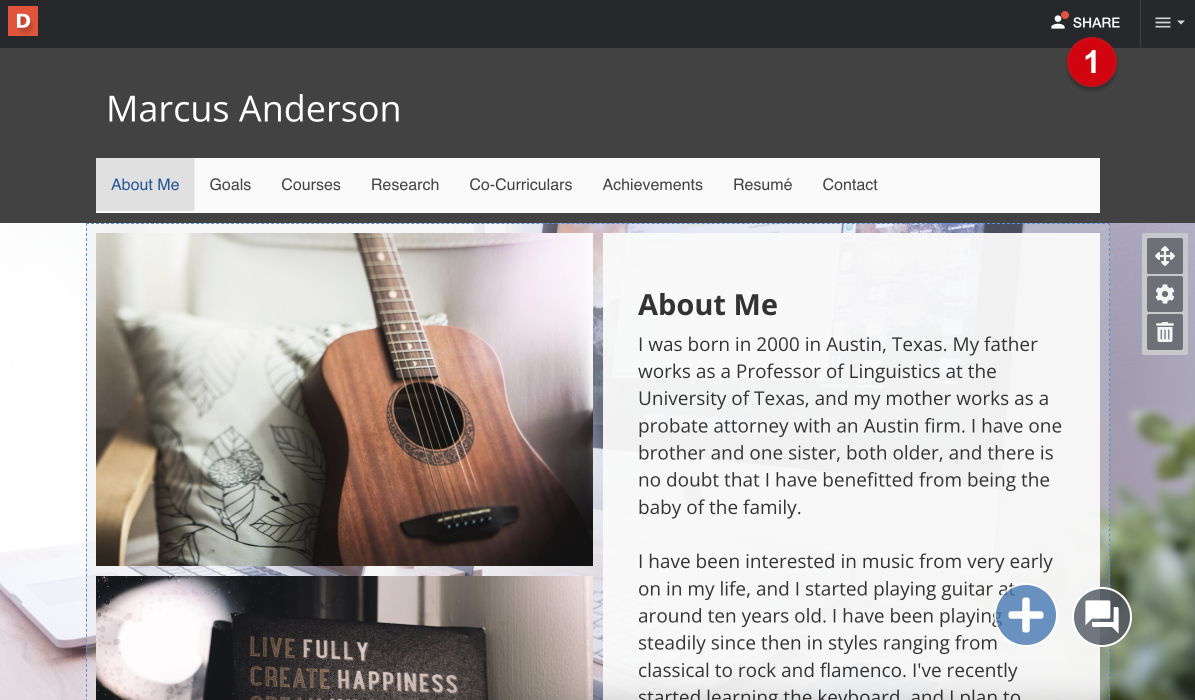 Click "View Recommended Settings" (2).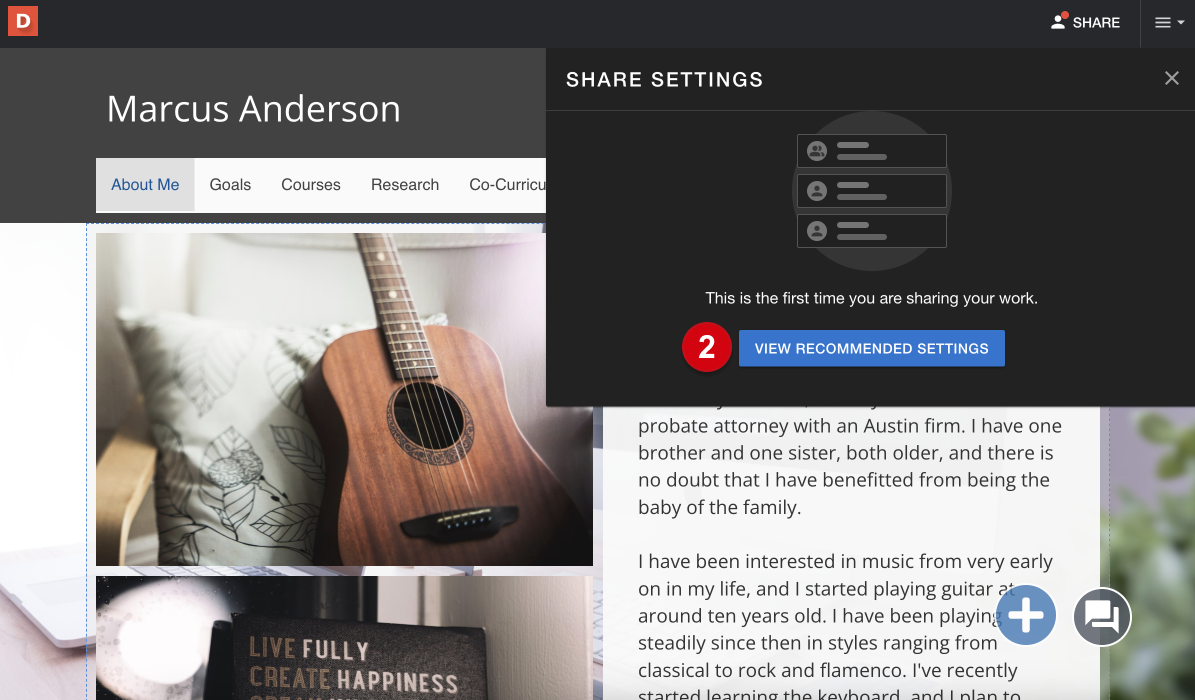 The recommended Settings will be displayed (3).
If you need to change any settings, please see "Share and Publish your Work for the First Time" for more information.
Click "Save" (4) to save your settings.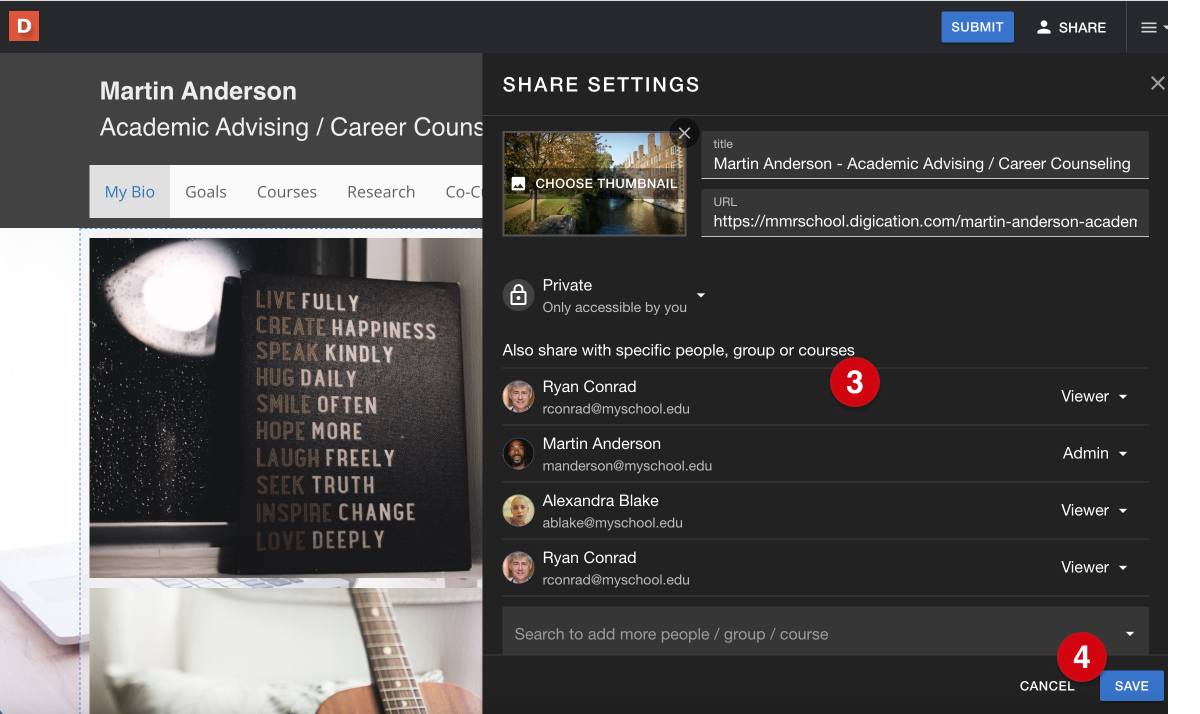 Next, you will be prompted to publish your changes (5).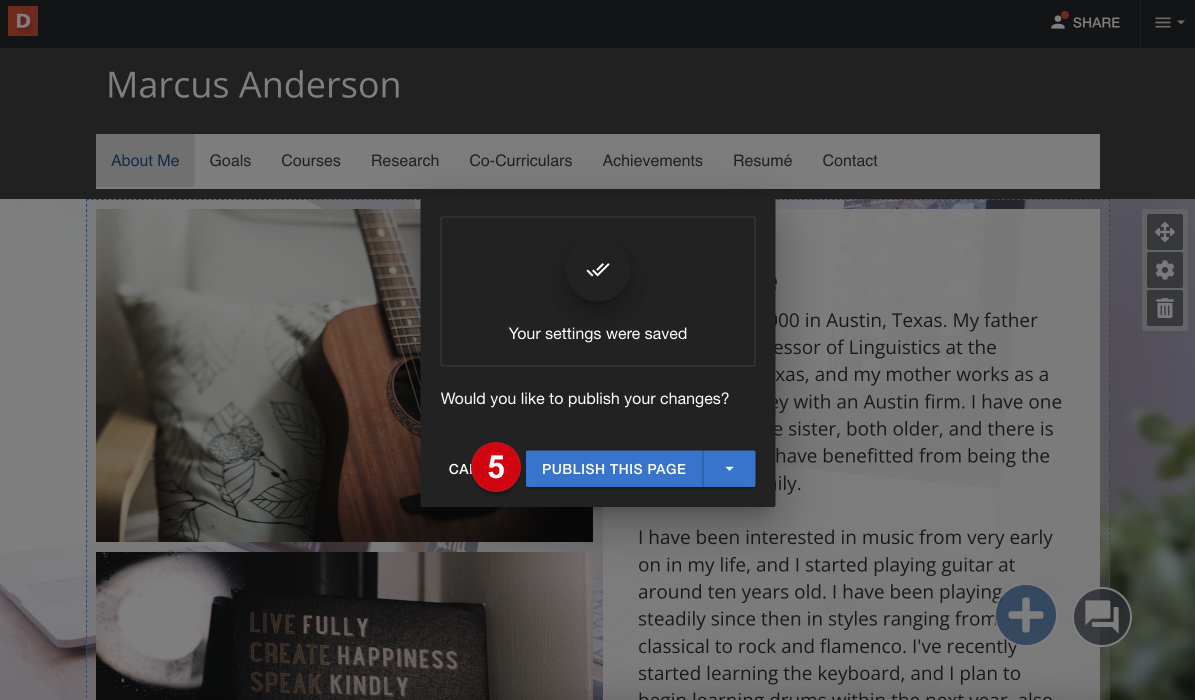 For more information about publishing, including publishing multiple pages, please see the "Publish Your Work for the First Time" section of "Share and Publish Your Work for the First Time."
Additional Information
This guide should help you get started on creating your ePortfolio. For more in-depth assistance, please view the articles in our Help Desk Student Guide. Here are a few that may be particularly useful: