As you edit your ePortfolio, your changes will be saved automatically. Those changes will be viewable by others only after the ePortfolio is published. To see how your ePortfolio will appear to others, you can view the Published Version.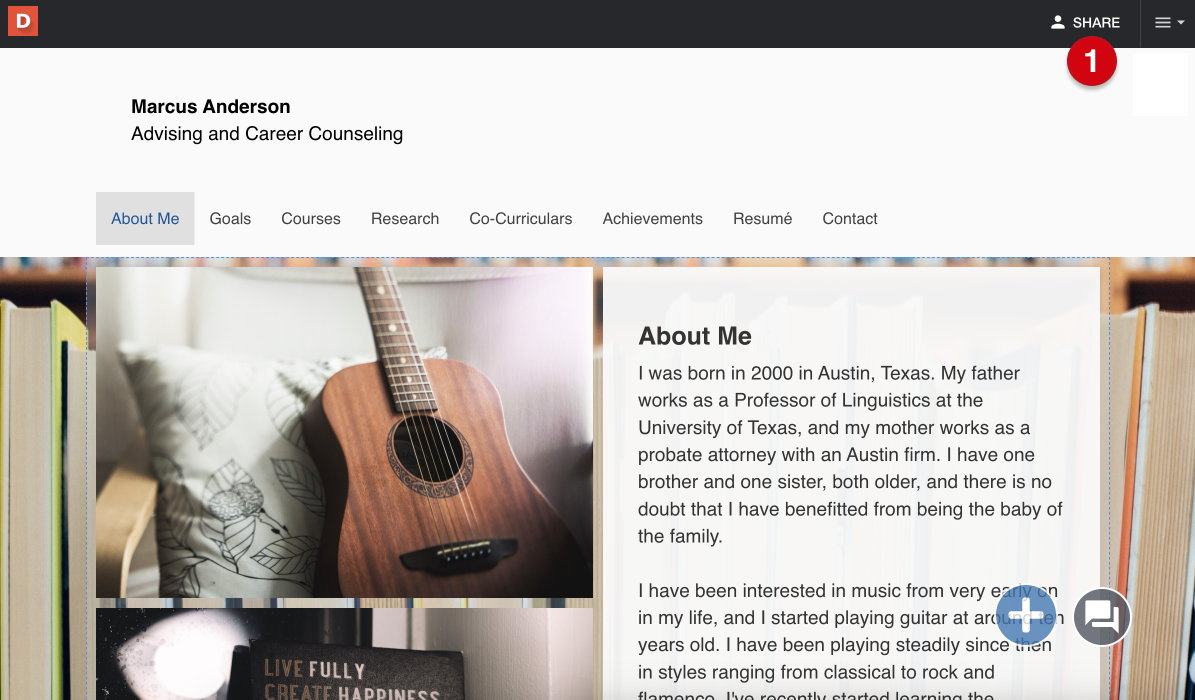 Before you can view the ePortfolio's published version, you will need to set sharing settings for the first time.
Please see "Share and Publish your Work for the First Time" if you haven't set permissions and share settings. Otherwise, please see "Share and Publish your Work."
Click "View Published Version" (2).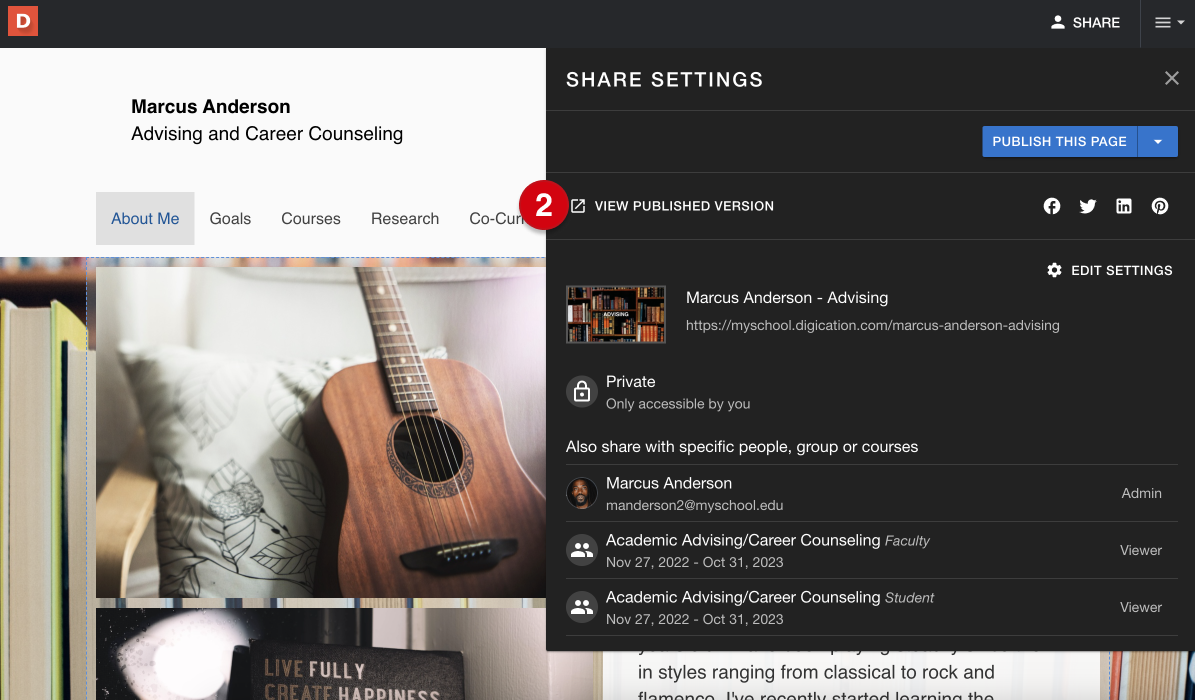 Return to editing your ePortfolio by clicking "Edit" (3).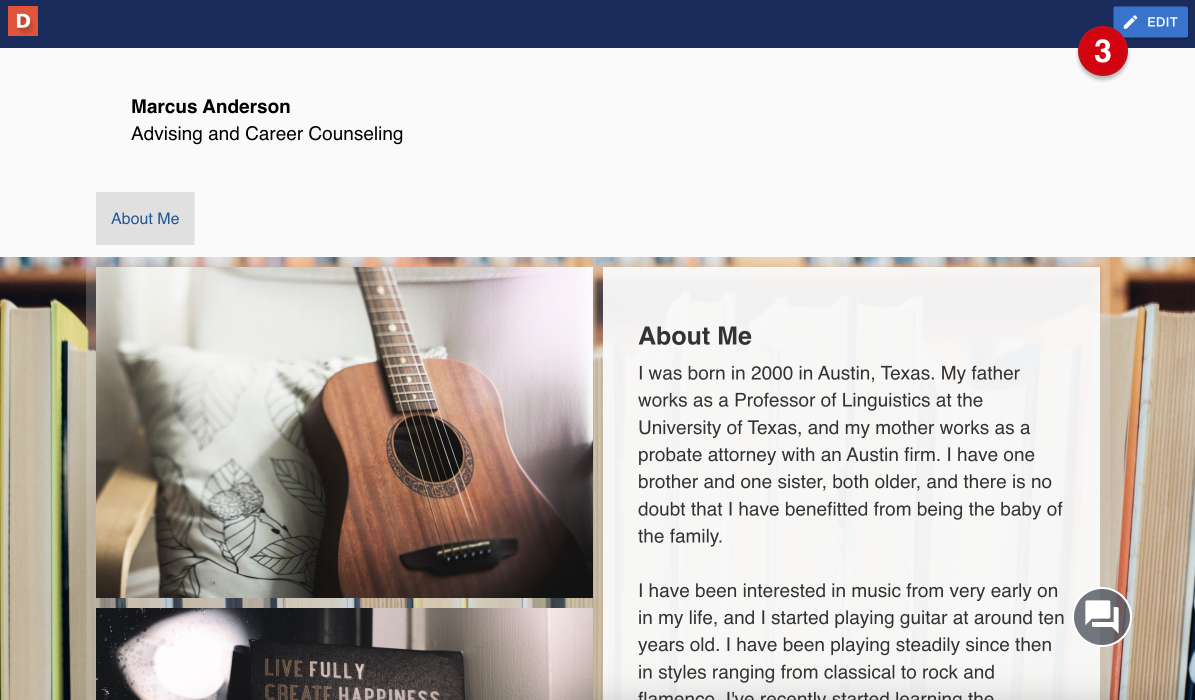 Please note that people with "Viewer" permissions on your ePortfolio will not see "Edit" when viewing it.
Publish your ePortfolio to add your latest edits to the Published Version.