If you would like to delete an ePortfolio, first make sure that you are added to the ePortfolio with Administrative permissions. Only users that have explicit Administrative permissions for an ePortfolio will be able to delete.
To start the deletion process, access the ePortfolio menu in the upper-right corner of your screen (1) and select Delete(2) from the menu.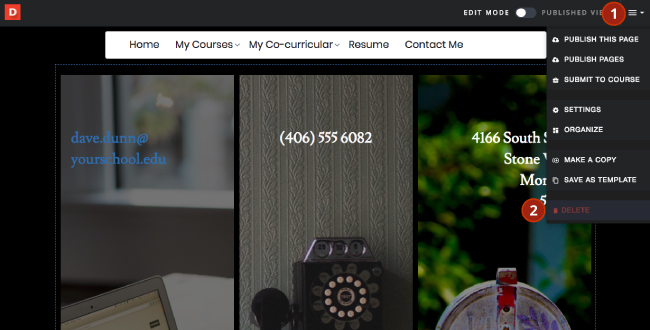 On the next screen, you will see a warning to let you know that deleting an ePortfolio is permanent. All linked content like YouTube videos, pages, and conversations within the ePortfolio will be permanently deleted. Any content you have uploaded to your ePortfolio such as images or recorded audio will still be accessible from your Recent Uploads.
If you are sure you want to delete the ePortfolio, confirm the deletion by typing 'delete portfolio' (3) and then clicking the Delete button (4).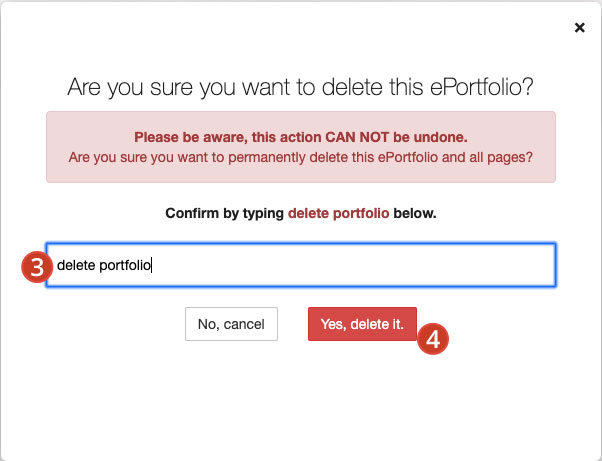 After you have confirmed your deletion, you will see a message letting you know that your ePortfolio has been successfully deleted. You can then click the 'Back to Dashboard' (5) button to return to your Digication dashboard.