Sections are used to organize your content within the pages of your ePortfolio. Each page can contain multiple sections, and each section can contain multiple modules. Modules hold different kinds of content such as text, documents, images and videos.

In the screenshot below you will see two sections on the ePortfolio page. The first section (1) has a background image with runners. A text module has been added with details about race times. The second section (2) has a background image with columns, and two modules; a text module with information about a study abroad experience and a media module showing arches. Sections and modules give you many design possibilities in presenting many different kinds of content.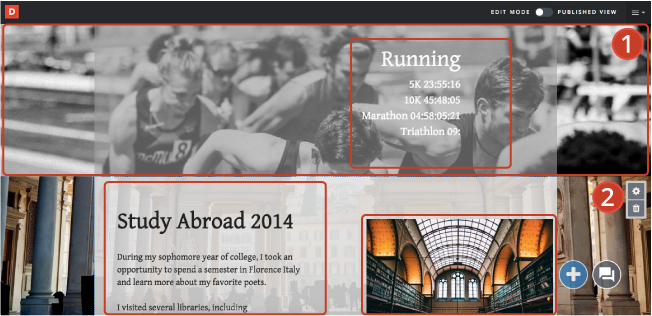 Adding a New Section
To add a new section, Click the Add Content Button (1) at the bottom right-hand side of your page.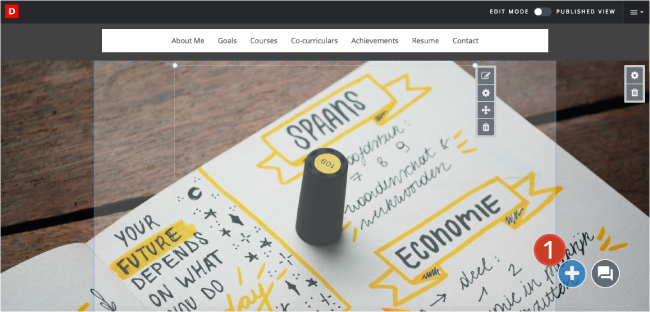 Next, select 'Section' (2) to add a new section to your ePortfolio.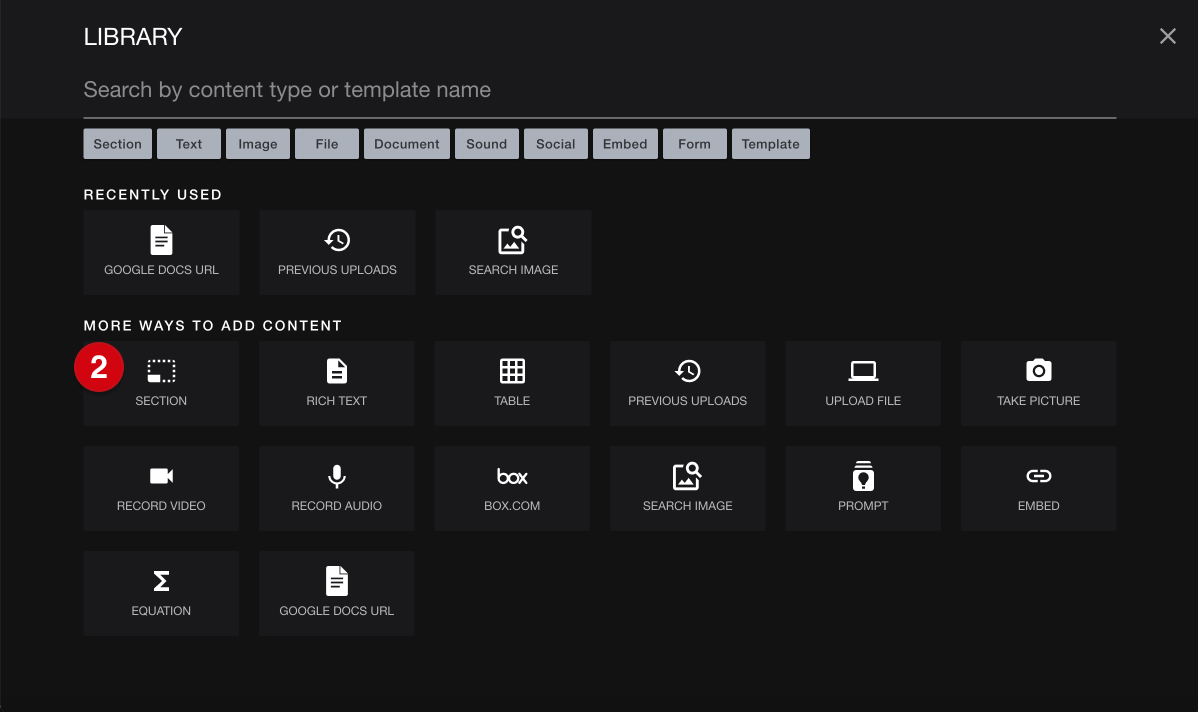 All new sections are automatically added to the bottom your ePortfolio page. Once added, you can customize your new section style with a background color or image, and personal content added to Rich Text modules or Media modules.