To add text to your ePortfolio you will first add a Rich Text module. 
To add a Rich Text module to your ePortfolio, click on the ePortfolio page where you would like to add the module. Note: You will be able to reposition and resize the module as well as customize the format and style of the text later as needed.
Click the blue Add Button (1), at the bottom, right-hand side of the page.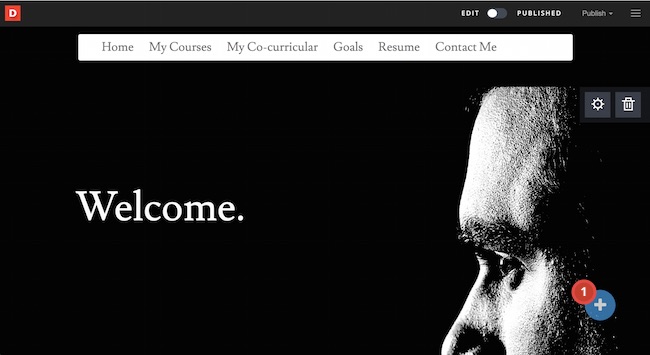 Then select 'Rich Text' (2). 
To edit the module, double click inside the module or click on the module and then select the 'Edit' icon that looks like a pencil. You can then add your desired text. Text changes are saved automatically. 
You can resize your module as well! Place your cursor over any corner or edge of the module, then click and drag the rich text box to the desired size. 
You may also use the Auto Resize button located at the bottom center of the rich text module to auto resize the text box to fit the text that has been added to the module.