The ePortfolio Organizer is a new view you can access while in Edit mode that will allow you to position slides and modules across a page on your ePortfolio. 
Accessing the Organizer
The Organizer can be accessed by navigating to the ePortfolio menu in the upper-right corner of your screen and selecting Organize(1) from the menu.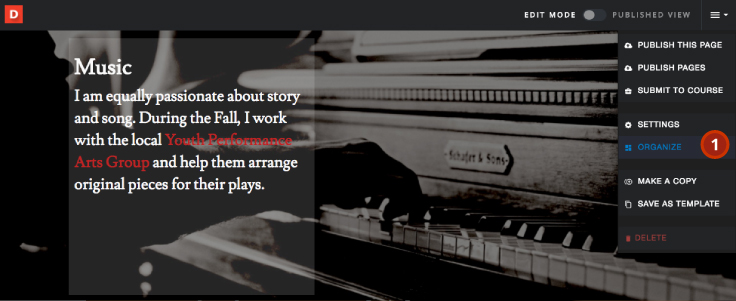 Upon entering the Organizer, the view of your ePortfolio will zoom out so you can see more of your ePortfolio while arranging your slides and modules.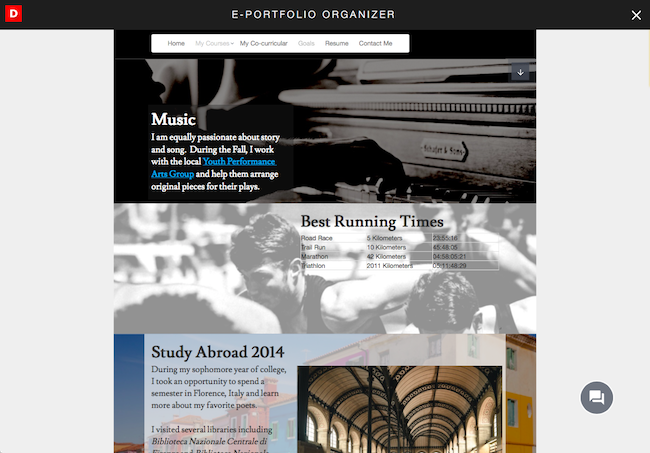 Organizing Slides
You can change the order your slides appear on a page by selecting a slide and using the Organizer Up or Down buttons(2) to move the slide's position.
Please Note: the Header slide is not able to be moved with the Organizer.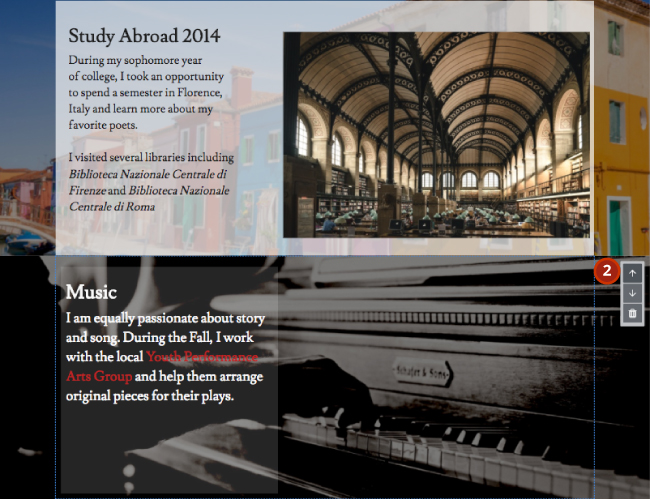 Organizing Modules
While using the Organizer, you can move modules between slides, position modules on a slide, or resize the module.
Modules can be moved to another slide by selecting the module and using the Organizer Up or Down buttons(3) to move the module to another slide.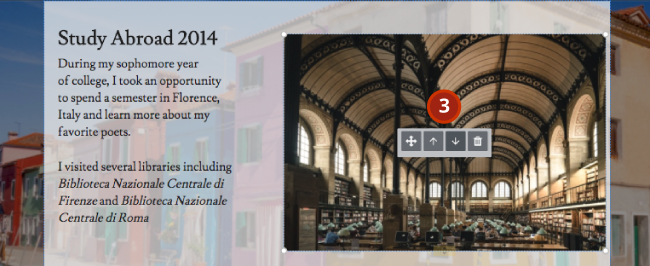 Just like in Edit mode, Modules can also be positioned on a slide by clicking the Move button(4) and dragging the module to a new position on the slide.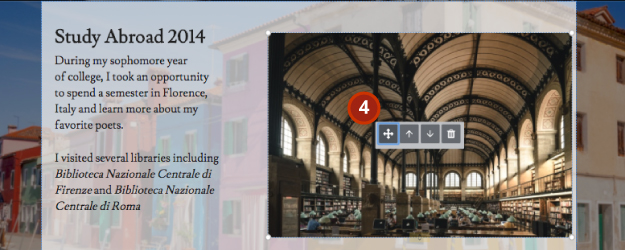 Modules can also be resized by clicking the lower-right corner of a module(5) and dragging the module outline to your desired size.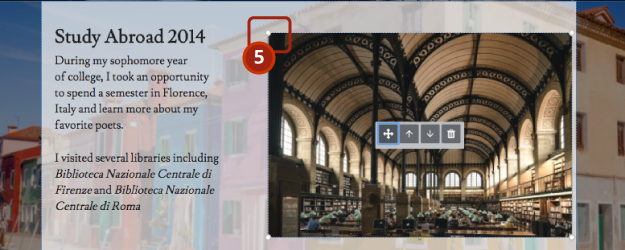 Your Changes Will Be Saved As You Work
Anytime you move a slide or module on your ePortfolio, after a few moments of inactivity, you should see a message at the top of your ePortfolio letting you know your changes have been saved.