Digication is proud to present a brand new feature for ePortfolios called the ePortfolio Organizer—a new mode that allows you to move slides and modules anywhere on a page!
The Organizer can be accessed by navigating to the ePortfolio menu in the upper-right corner of your screen and selecting Organize(1) from the menu.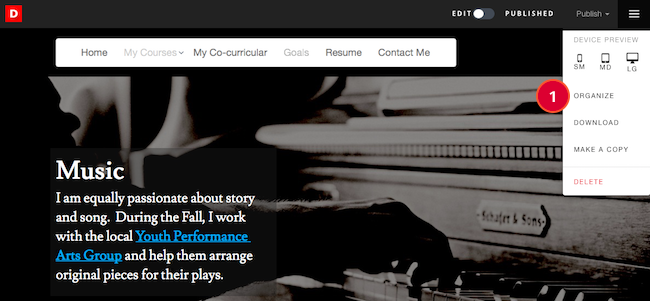 If you would like to learn more about the Organizer, click here to view our Help Desk article on the ePortfolio Organizer!
We would like to thank everyone for their continued feedback that helped guide the development of the Organizer. Features like this would be impossible without you, so please tell us what you think!
Kind regards,
Your friends at Digication