Alternative text (or alt text) is a method for describing an image when it cannot be processed visually. For instance, a blind or visually impaired user utilizing a screen reader with a speech synthesizer or braille display will be able to absorb all the content on your page.
Select your image and click the Settings button (1) to open the image control panel on the right side of your screen.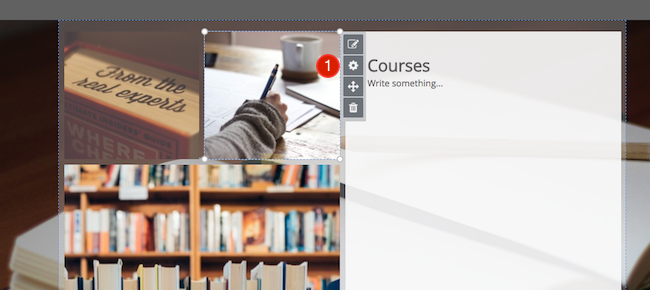 Click the paintbrush (2) to Navigate to the image control panel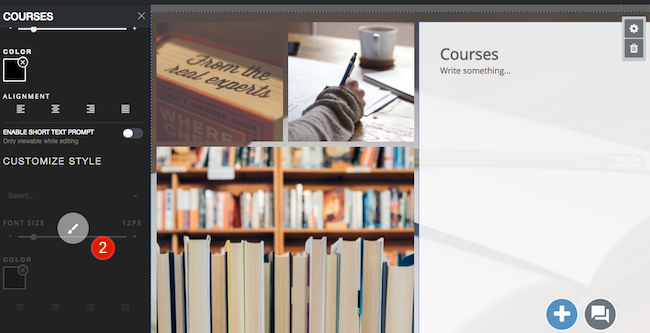 Navigate to the bottom of the image control panel and enter your description into the Alt Text field (3)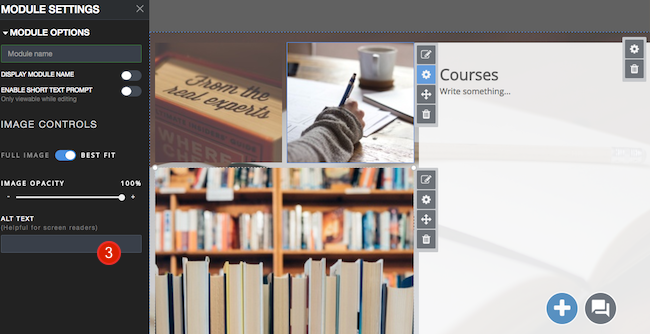 Tips for Writing Effective Alt Text
Make it meaningful
Your alt text is a replacement for your image, do your best to describe the picture and convey it's meaning.
Keep it simple
Most alt text should be easily described in under a sentence.
Don't include "image of" or "picture of"
Since the purpose of alt text is to convey the content of the image, it should be easily discernible to most users that the text is a descriptor of an image.
Example
Not Good: Hand
Good: Hand holding a pen
Better: Hand holding a pen writing in a notebook