Dear Digication Community,
Today we have released an improvement for ePortfolio Header slides that will prevent unwanted changes to the slide and help identify that the Header slide is in focus. Previously, there was some confusion identifying when the Header slide was selected and why any changes made were present across the ePortfolio.


Anytime you navigate to a new ePortfolio page, the first non-header slide on your page will be in focus with the Settings and Delete button present on the right side.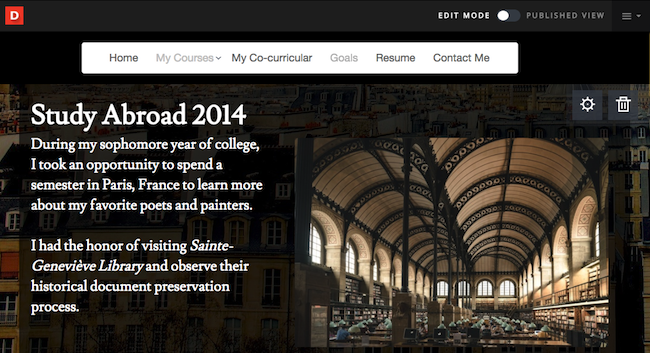 When you select the Header slide, you will see a message at the top of your screen letting you know that you are interacting with the Header slide and that you can click the lock on the right side of the slide to make changes.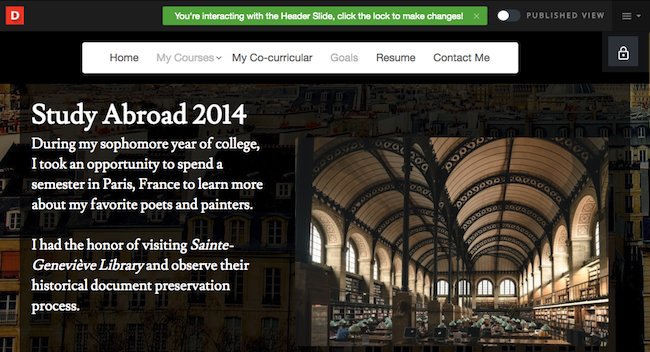 After clicking the lock, the Header slide will be brought into focus and there will be a message at the top of your screen letting you know that any changes made to the Header slide will be present across all pages of your ePortfolio.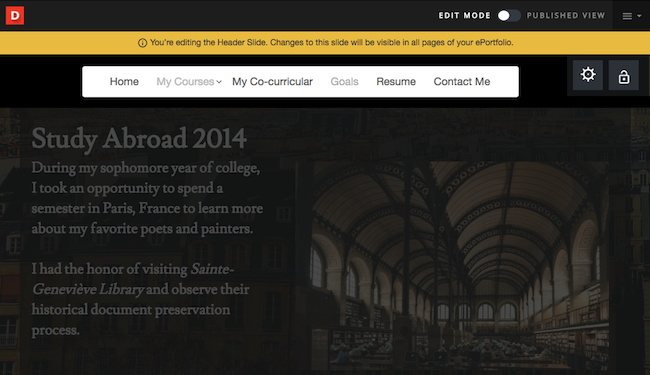 We would like to thank everyone for their continued feedback that helped guide the development of this improvement. Improvements like this would be impossible without you, so please tell us what you think!


Kind regards,
Your friends at Digication