You can customize your system footer through the Administration tools. Basic HTML is supported, but JavaScript is not.
First, click the Administration Beta icon (1) on the navigation menu.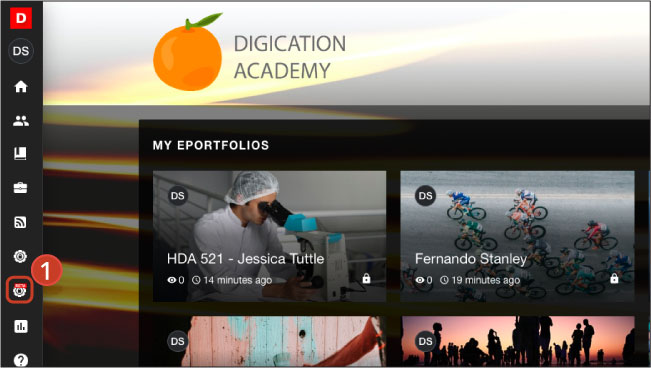 Select Settings (2) from the Administration options.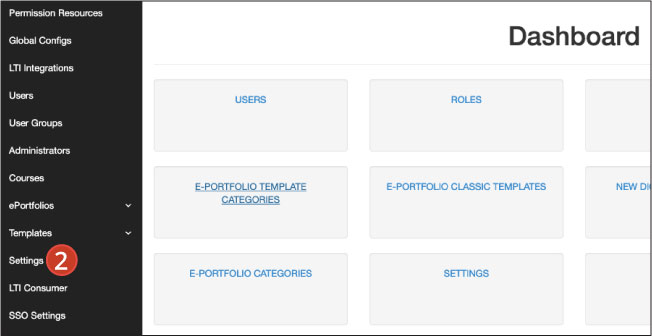 Scroll to the bottom of the Settings page, and select Edit (3).

Use the Footer HTML field to customize your system footer (4). By default, there is a link to www.digication.com. This can be updated or removed. When you are finished, click Save (5).