Version: Kora Courses, April 14, 2023 or later
Permissions required: Student
Through Conversations, you can receive feedback from

faculty members

and peers.
You can reply to comments received and comment on work shared with you.
Review feedback
You may receive a notification when

You receive comments on your work
A Conversation you have access to is updated

You can click on the notification (1) to view the Conversation.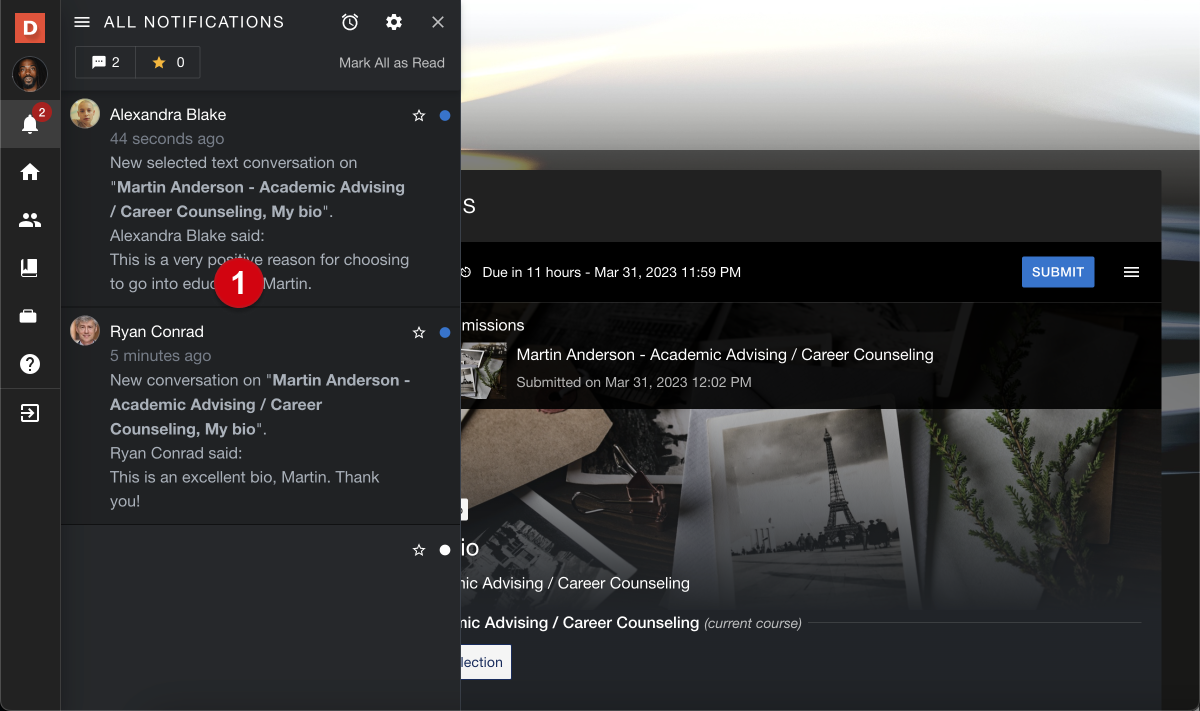 You can also open a work or submission and click "Conversations" (2 or 3).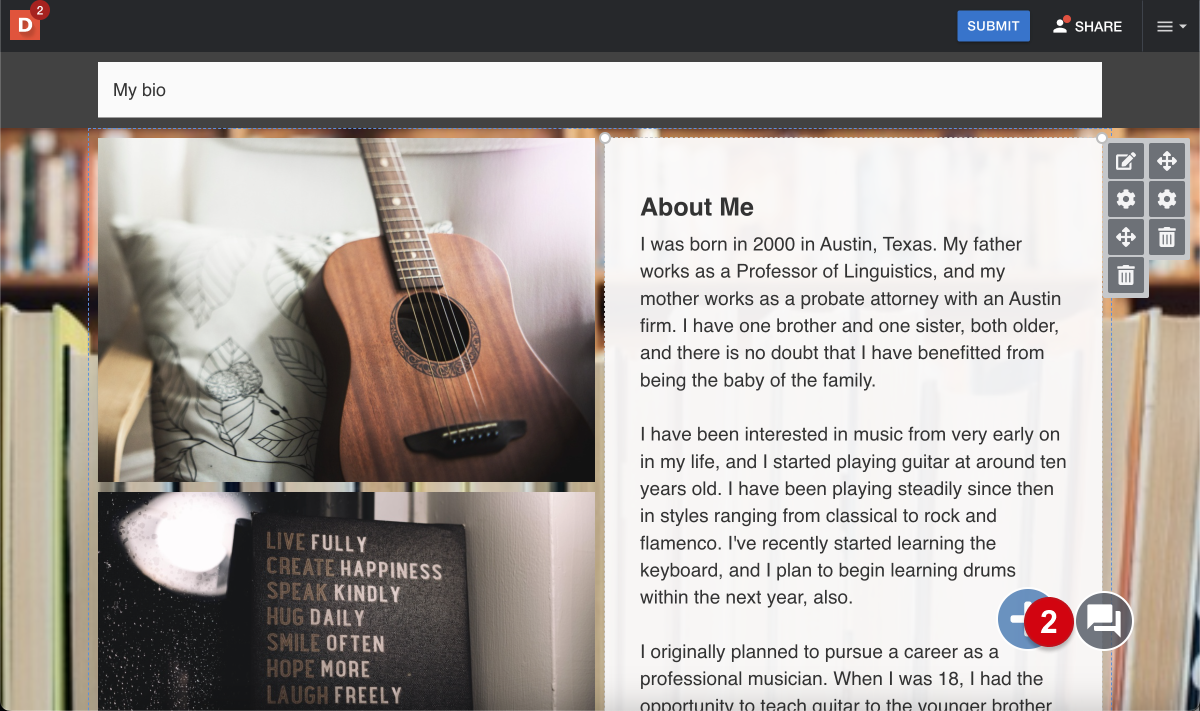 Click on a Conversation (4).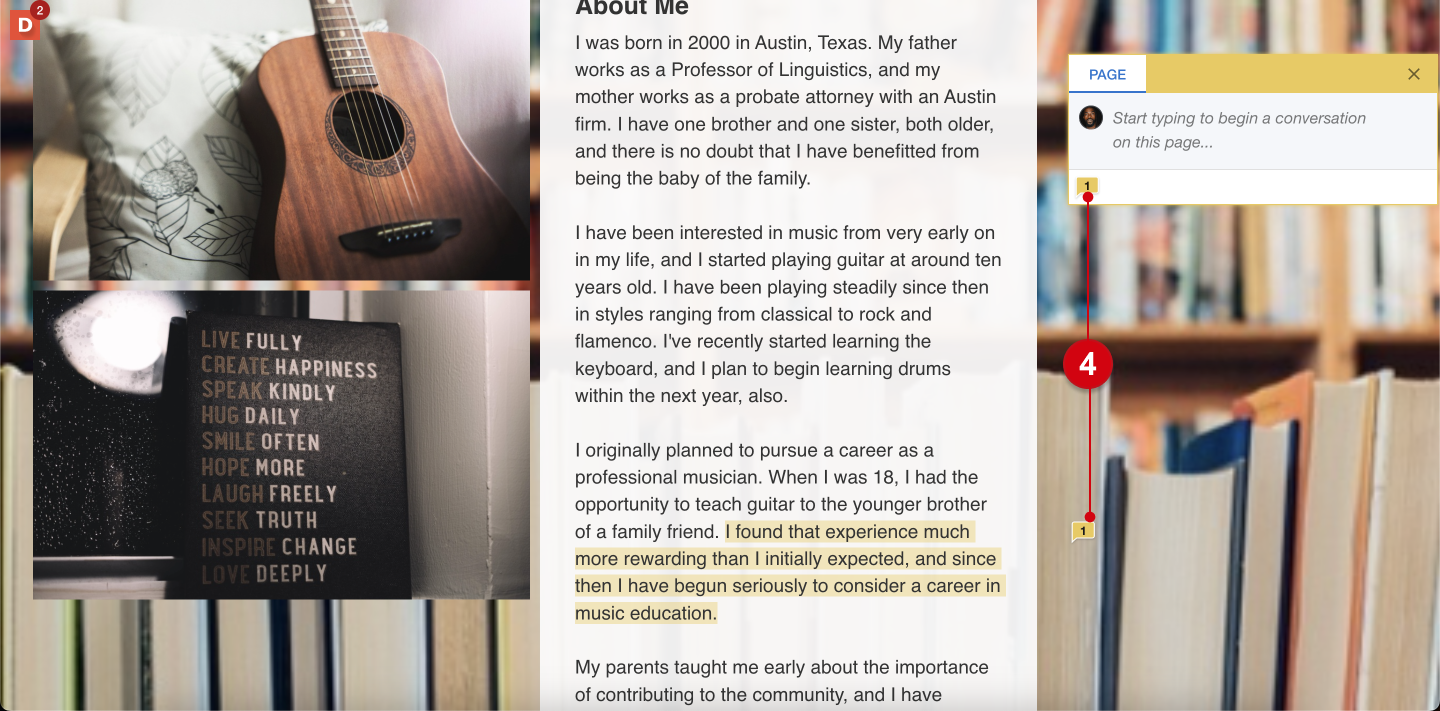 Respond by entering comments and pressing ENTER (5).