Dear Digication Community,

In keeping with our commitment to providing a two-week notice in advance of any changes to our user interface, we wanted to let you know about several upcoming improvements that will occur the week of July 4, 2023:
Update to "Add Content" Library interface

Update to ePortfolio password protection interface

ePortfolio creation process interface updates

Update to "Add Content" Library Interface
This change will relocate the "Featured Templates" and "Recently Shared With Me" template collections (1) to the Template section (2) of the Library. This will give users more direct access to the content options they most often wish to use when adding content to their work.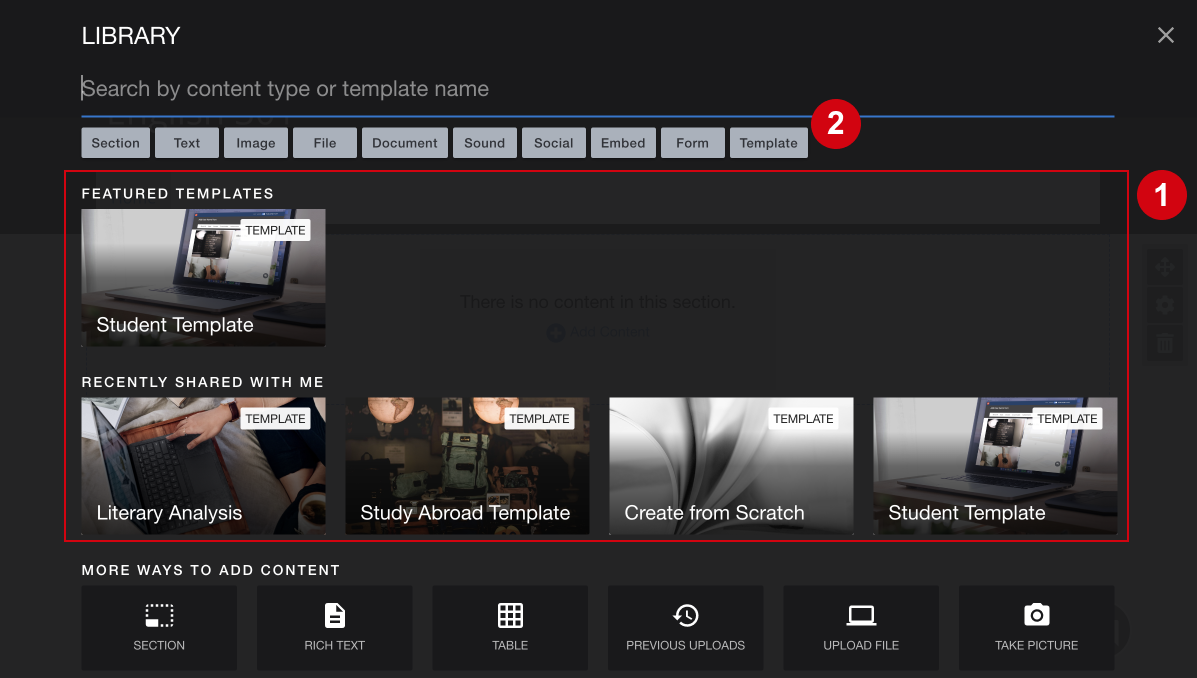 Once this change has been made, the interface will appear as follows: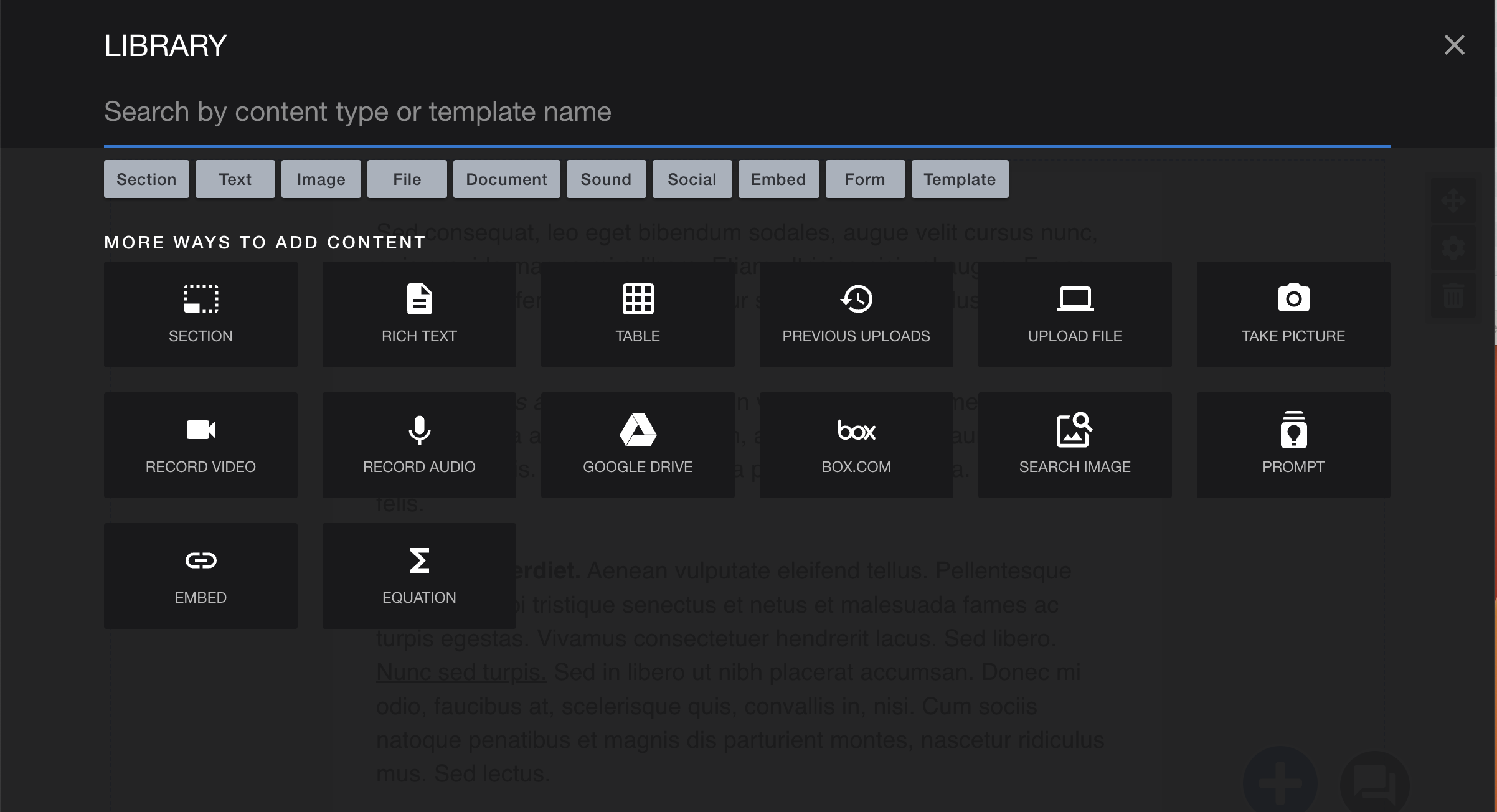 Update to ePortfolio Password Protection Interface
The password protection option has previously been displayed in the Share settings under the additional permissions area. This change will move the password protection option to a new location under the main ePortfolio permissions drop-down (1), and the option will not appear if the ePortfolio is Private where password protection does not apply.

If a user selects "Public" or "Private within [their school]" as their ePortfolio permission, they will be shown the password option. Just as before, specific users or groups who have been given permission to access the ePortfolio will not need to enter the password in order to access the ePortfolio.

This update includes a change in the text describing the password option (2) to clarify who will need to provide a password to access the ePortfolio.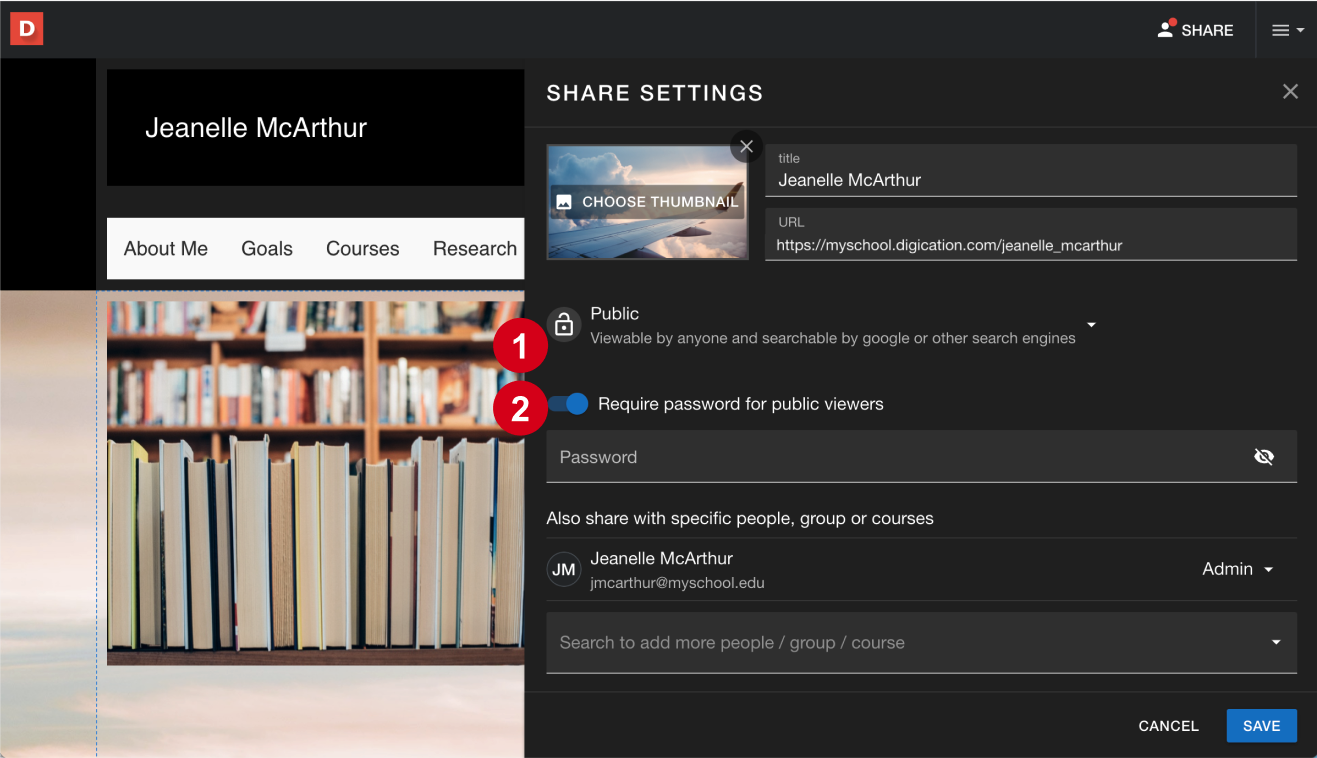 ePortfolio Creation Process Interface Updates
This change expands the options available after selecting a template, and eliminates unnecessary extra steps in the ePortfolio creation process.

When selecting a template in the Library, users previously only had the option to Preview the template (1). This update adds the option to "Use this Template" (2) and a new menu (3) with options to copy, edit*, or delete* a template (*if permitted). These changes streamline the ePortfolio creation process by removing the need to enter Preview mode to access those options and eliminating extra steps and confirmations.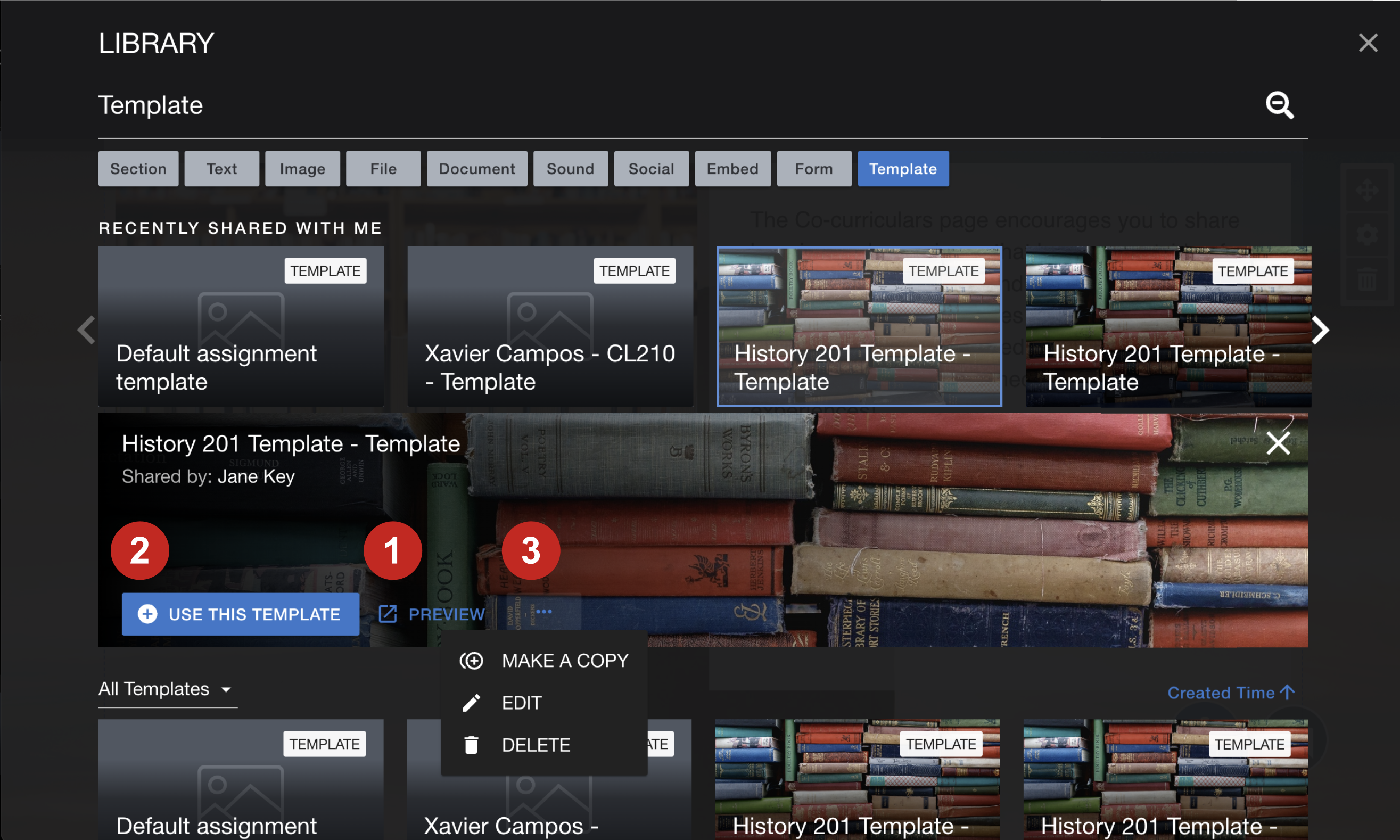 When selecting a template using a link shared in a notification, users will see a preview of the shared template with a "Use this Template" option (4).
Clicking the "Use this Template" option in either location allows a user to choose to create a new ePortfolio or add the template to an existing ePortfolio with one additional click (5).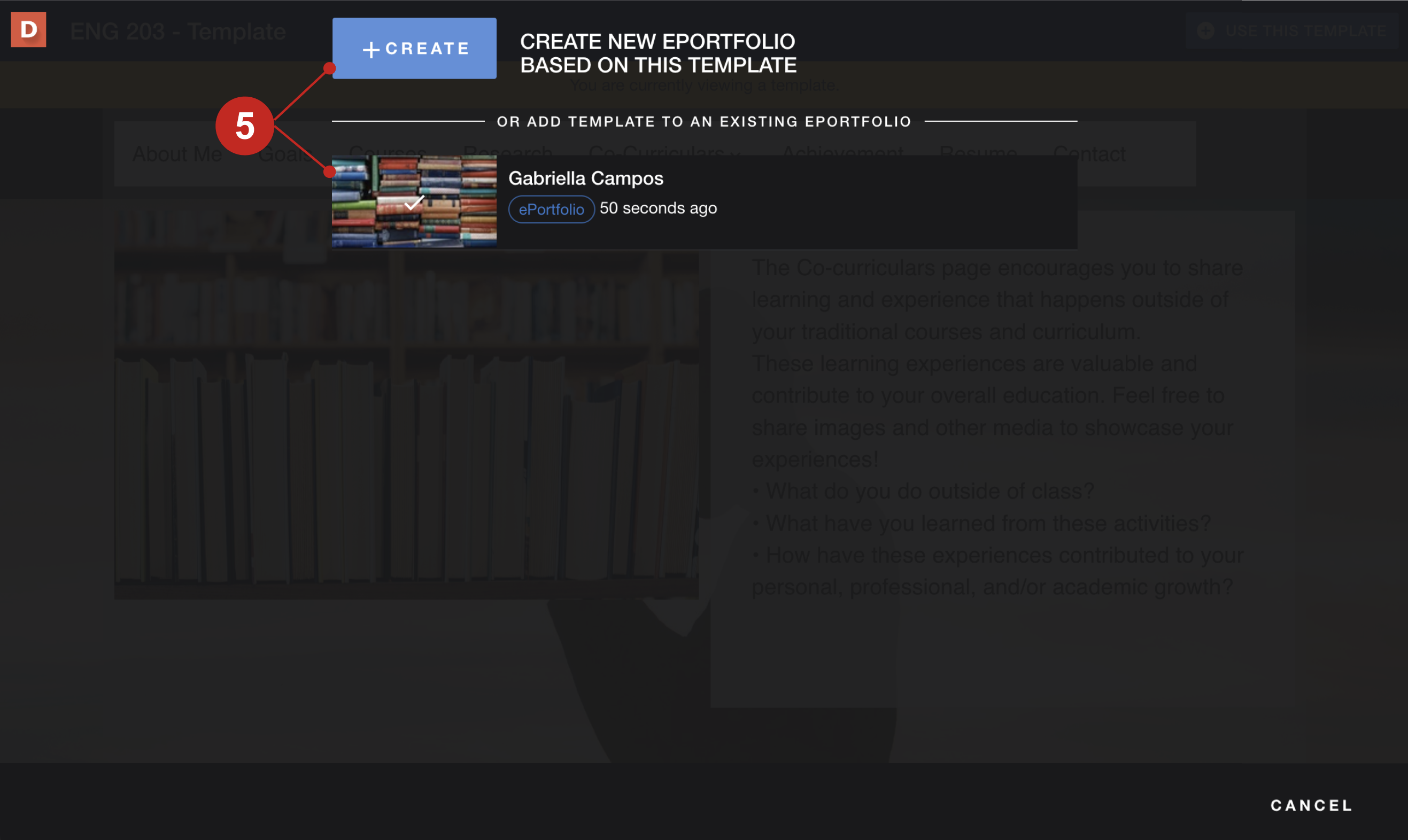 As always, we encourage you to reach out to us with any questions or feedback at support@digication.com!

Kind regards,
Your Friends at Digication