Click on the "Progress" link from within a sample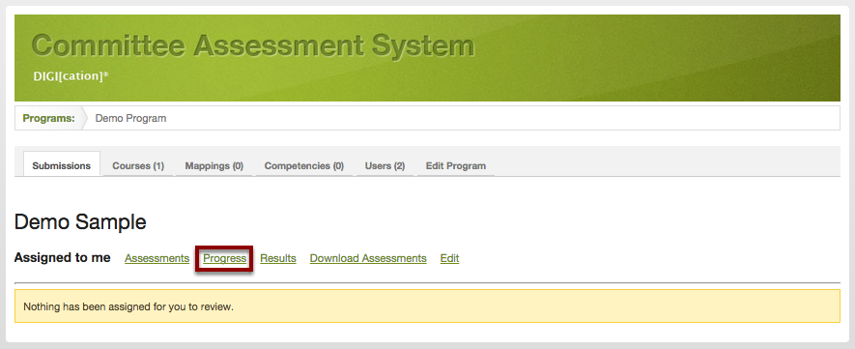 Navigating the "Progress" screen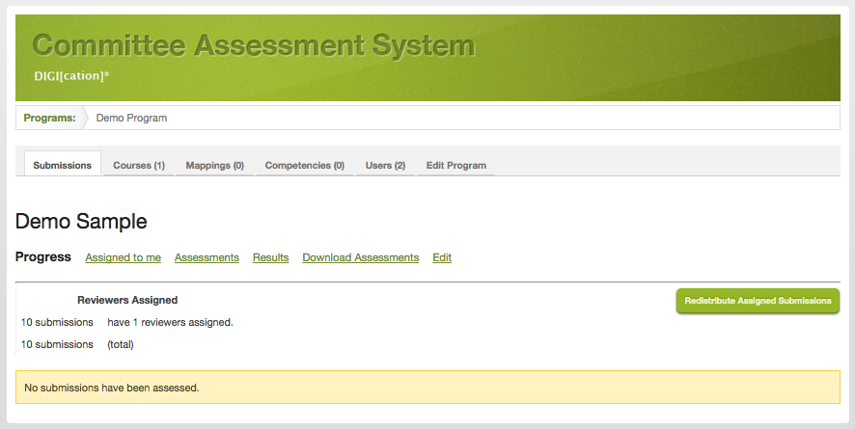 You'll see that the total number of submissions and how many have reviewers assigned will be available to you. You also have the option of redistributing the assigned submissions if you are an Admin of the program.
Assigned to me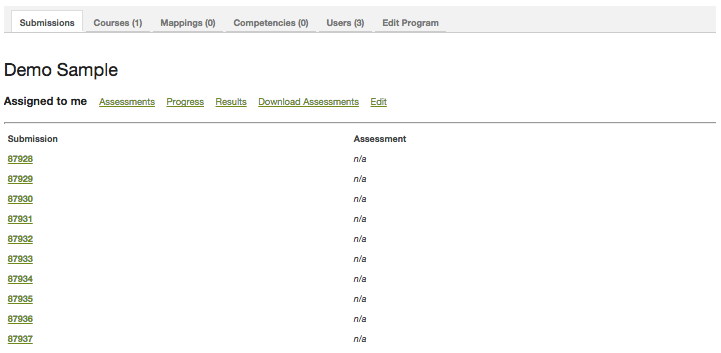 Assigned to me shows you the samples that have been assigned to you. Clicking on any of these samples then opens up the submission with an attached rubric.
Assessments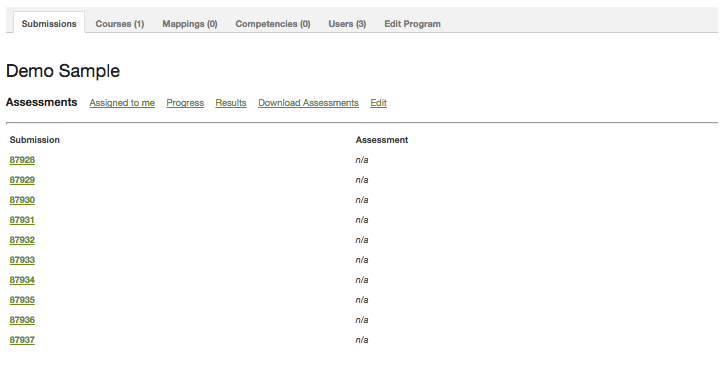 The "Assessments" link gives you a list of all the submissions as well as the assessment of that submission. Those that have yet to be assessed will say "n/a" as shown in the screen above under "Assessment"
Results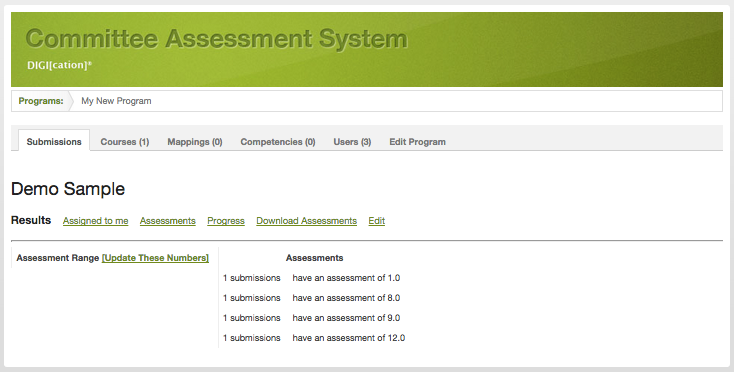 The "Results" link brings you to a summary view of the scores as they arrive in order to allow a quick glance before generating and exporting reports to work with.
Download Assessments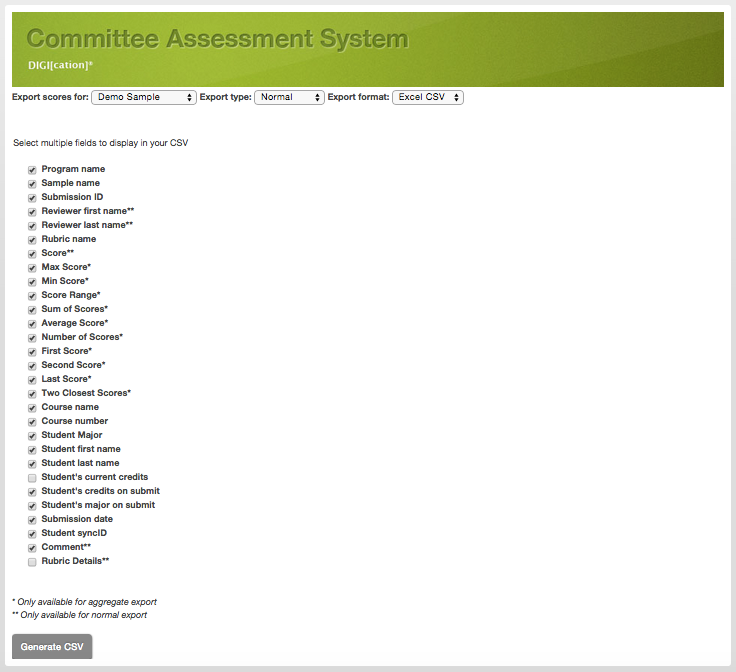 "Download Assessment" allows you to export a customized CSV or JSON. Once the options needed are selected, the file can be easily downloaded by clicking the "Generate..." button at the bottom of the screen. For a more in-depth look at this please go to the article What are the Program Assessment Report Options?
Edit (Editing Sample)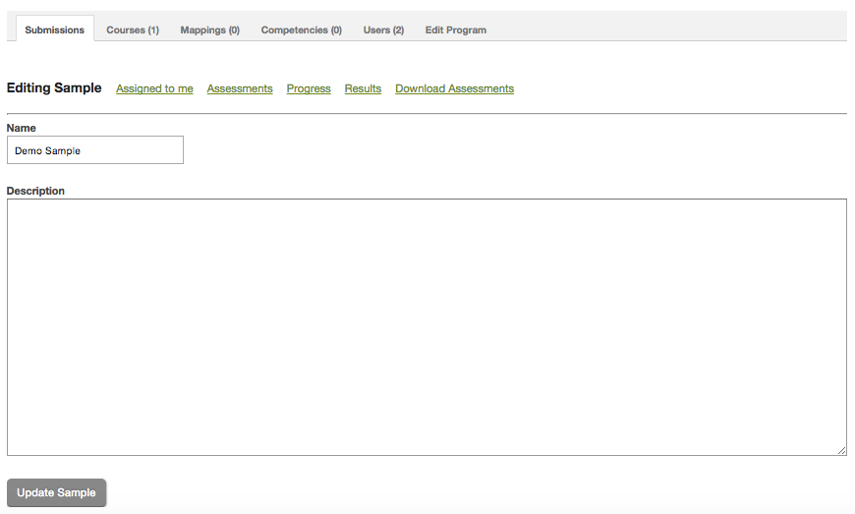 "Edit" allows you to change the name and add a description to a sample, if necessary.