Upon successfully creating a new course, faculty will be brought to the first tab available within it, the "Notifications" tab.

Course Checklist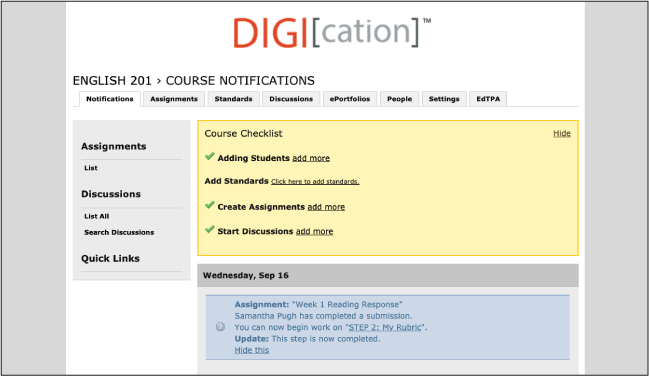 Empty courses will show faculty a "Course Checklist" with links to get them started adding users, and content to the course based on the tools available. As students complete assignments, faculty will see blue notification boxes with summaries of each student's activity and the assignment to which they have submitted work.
Course Discussion Notifications
When a new
Discussion
post is created within a course, all users in the course will receive a
Digication Notification
letting them know that it is available (1). Users will also receive a notification each time a response is submitted to the discussion (2).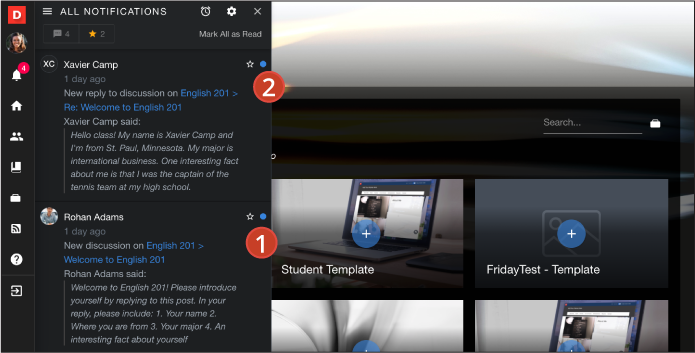 Assignment Notifications

Instructors will be notified when a student submits work to an assignment. Students are notified when the instructor has assessed or provided feedback on the submitted work.