This notifications area of the Administration menu only applies to schools where individual students and teachers purchase accounts online (typically K-12 schools). For those schools utilizing online account purchases, this tool allows you to customize what types of notifications you get and when.
Editing Admin Notifications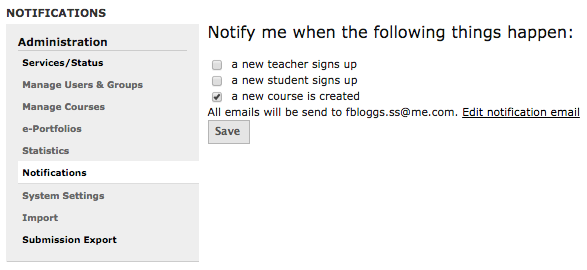 Simply check off which types of notifications you'd like to receive, and click on the "Save" button to retain your changes.