Dear Digication Community,
Our developers have been hard at work creating Form modules. These new modules will allow you to create customizable forms with questions and prompts with responses available as dropdown menus, multiple choice selections, checkboxes, or tags that template adopters can complete and publish to display in their ePortfolio.

Please note these forms are for response and display purposes in the ePortfolio. If you want to collect and export feedback or data from a form completed by ePortfolio viewers, we recommend using Google Forms to collect the information.


Dropdown Forms allow you to set a series of options to appear in a dropdown menu that users can select. You also will have the option to style the menu with different bullets or numbers and hide the Form title when the page is published.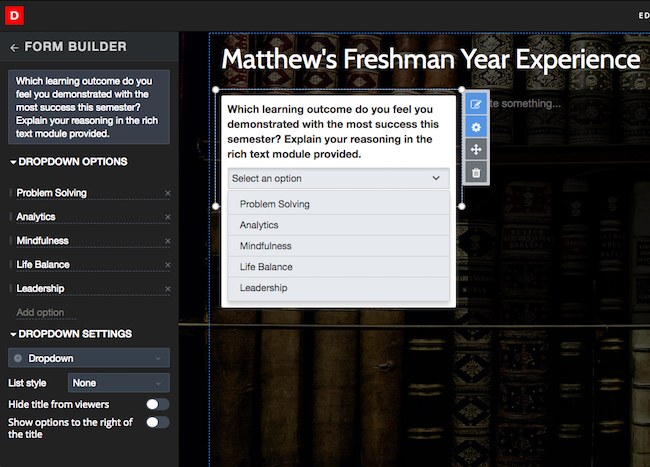 Multiple Choice Forms allow the user to select an option from a provided list. By default, all the form options are visible but the unselected options can be hidden from the Published view.


Checkbox Forms can be created with multiple selectable options and allow the user to submit their own custom option.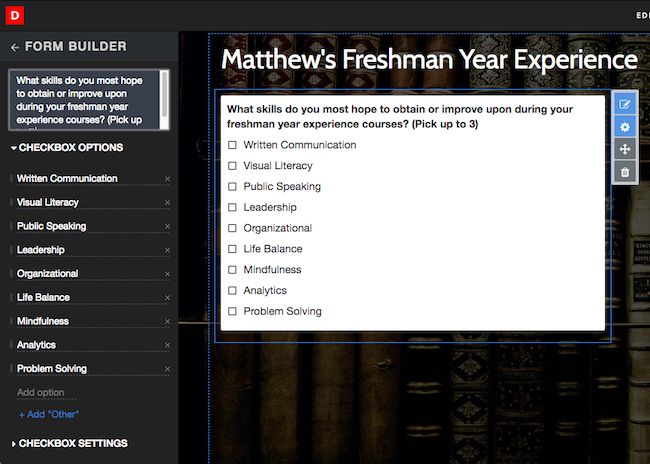 Tag Forms are similar to Checkbox forms, they allow for the user to make multiple selections from a list of provided options and add their own options as well.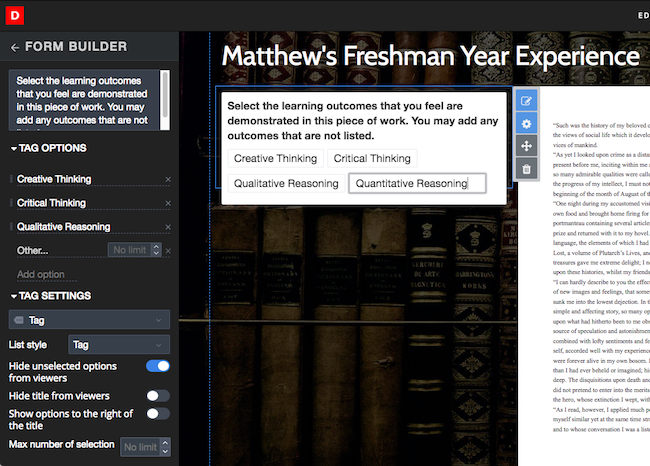 Form modules are scheduled to be made available on February 22nd. We look forward to making this feature available to you and hope these new options bring additional value to your ePortfolio templates. As always, we welcome your feedback, questions and concerns!


Kind regards,
Your friends at Digication