Dear Community,

Our development team has been hard at work on new features and also fixing some issues that were present in New Digication to make your ePortfolio editing even better. Here's an update on features coming soon as well as improvements that are already live.

New Features Coming on April 13th

Credly Badge Module
We are pleased to announce that New Digication will soon support badging through the addition of a Credly module. You can add the Credly module to any page of your ePortfolio and then login to your Credly account to select the badges you'd like to display. Each badge can be resize and positioned on the page using the module and resize tools allowing you to display your badges alongside examples of work and reflections on your skills and experiences.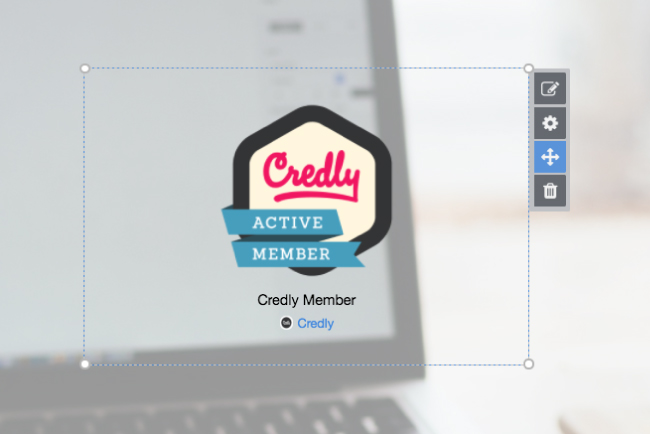 Display Files as Text Links
In addition to displaying files visually within your ePortfolio pages, you will soon have the option to display files as text links within your text modules. 
Link to files such as documents, PDFs or media files. Simply select the text within your text box that you would like to become a link to a file and then click on the file icon to choose a file from your computer or previous uploads.




Hide Files from Your Library in Previous Uploads
From your New Digication Library it's easy to access files you have previously uploaded to Digication. You may find over you time that you no longer need some of the files, so we will soon provide a tool to hide files from your Library.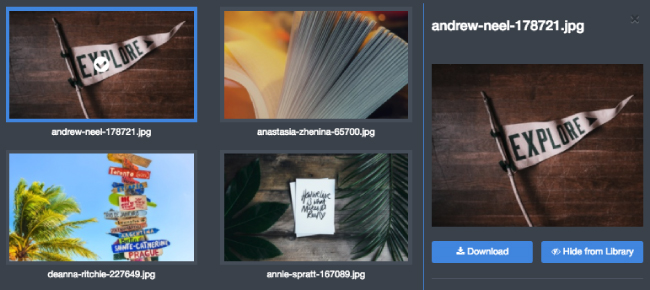 Additional Bug Fixes and Improvements

We also wanted to let you know we've been busy fixing bugs and making improvements to existing features in New Digication and are happy to report that the following issues have been fixed.
Photo capture, audio and video recording now supported in Chrome
Document viewer display issue resolved
Setting panel scrolling improved
Conversations saving improvement
Kaltura embeds now functioning properly
Multiple tables on one page no longer in conflict in edit view
Foreign language characters now supported in navigation
Google doc embed display improvement
Videos recorded in header slide can now be deleted
Video processing errors fixed
Display of resize module tool improved

If you have any questions regarding these updates please reach out to support@digication.com.

Kind regards,
Your friends at Digication