As you build your ePortfolio pages, you will accumulate many different files in the Previous Uploads section of your Library. If you want to remove any of those files from your Previous Uploads, you can follow the steps below to hide a file in your Library.
First, access your Library by opening the Digication menu (1) in the upper-left corner of your ePortfolio and click the Library icon (2).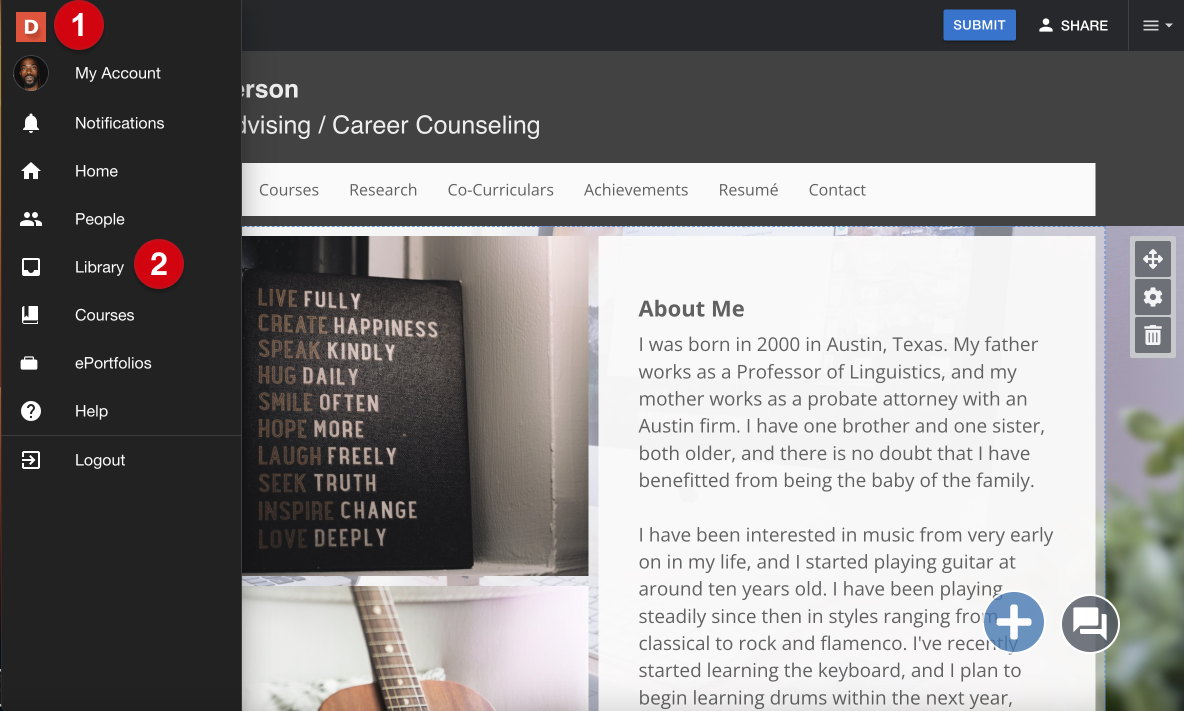 Next, click the Previous Upload button (3).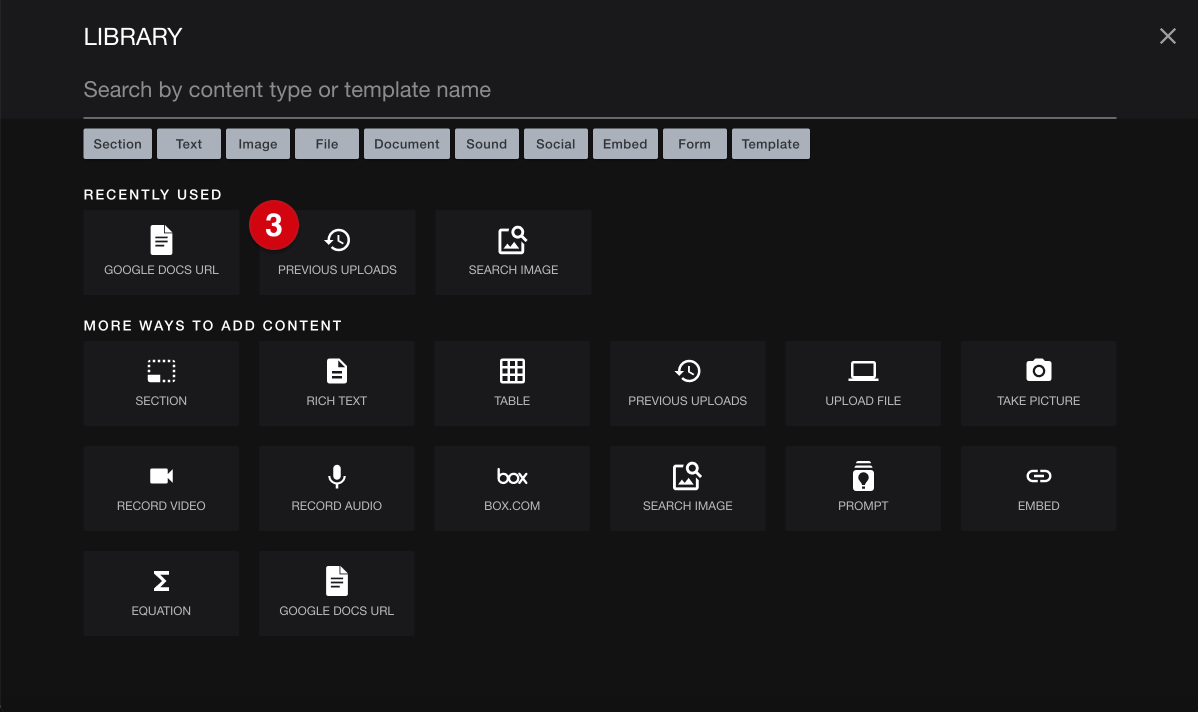 Now you can select any of your files from Previous uploads (4) and click the Hide from Library (5) button to remove the file from Previous Uploads.