The Inline Style Toolbar allows users to create multiple styles within a single Rich Text module by overriding the style attributes chosen through the module settings.
To demonstrate the inline style toolbar, we have a Rich Text module with the following style properties: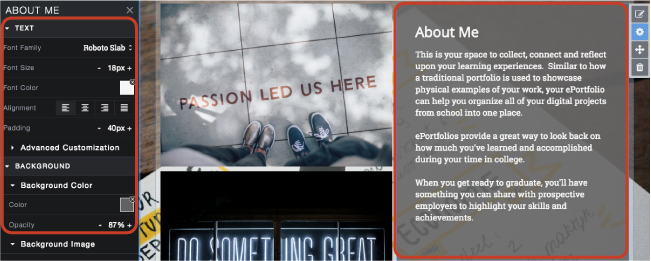 To use the toolbar, first click the Edit button on the Rich Text menu (1), and then select the text you would like to change (2).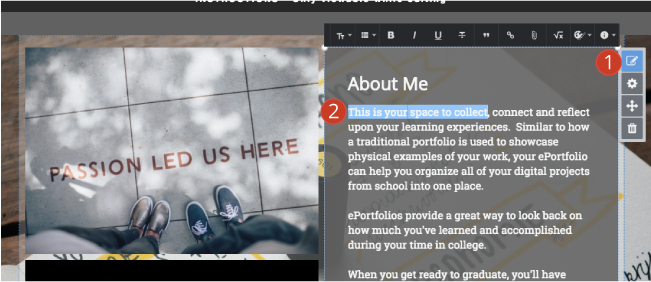 The toolbar is accessed through a button resembling an artist's palette (3) on the Rich Text module's formatting toolbar.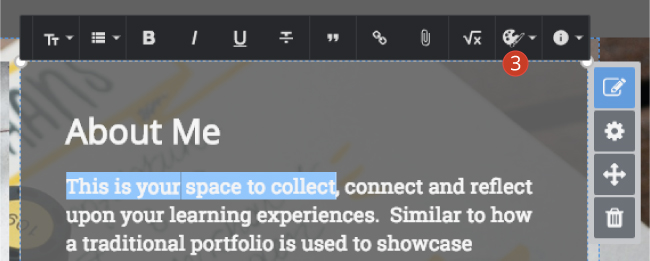 Override Options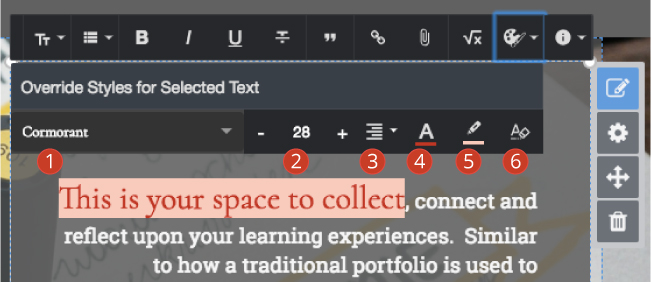 The Override Menu allows you to change the following style characteristics of your selected text:
Typeface

- Using the dropdown, you can choose from the same list of typefaces that are available through the module settings.

Font-size

- Use the "+" or "-" buttons to make the font larger or smaller, or highlight the number and manually type in your preferred font-size

Text-alignment

- Changing the text-alignment for a selection of text within a paragraph will change the alignment for the paragraph as a whole

Text color

- Choose from a number of provided color options, or enter a hex code

Text highlight

- Choose from a number of provided color options, or enter a hex code

Remove Style -

To remove the override styles, simply highlight the affected text and click the Erase button