Whether your school uses Canvas, Blackboard, Sakai, Moodle, or any other Learning Management System (LMS), you can create a Digication ePortfolio in your course in a few steps. First, find and select the Digication link in your LMS course.
After you launch Digication, you will see your Digication course home page. To create an ePortfolio, click the green plus sign button. This will take you to your Library, which will show any templates that your instructor has shared with your course.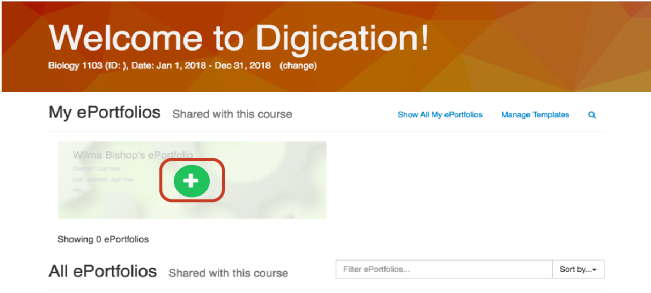 Choose a Template
In the Library, click the template that you want to use to create your ePortfolio (1). Once you've selected the template, you will have two options: "Use This Template" and "Preview." Click Use This Template (2) to start creating your ePortfolio.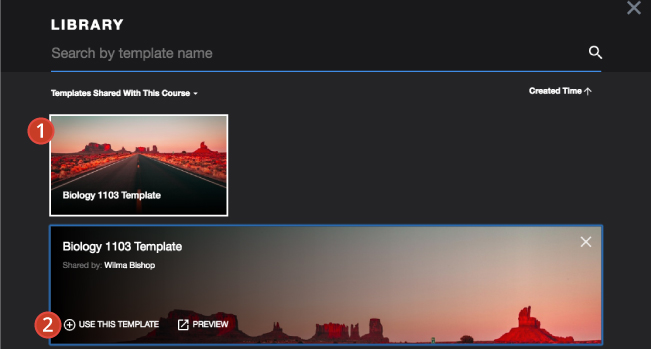 If your instructor has not created a template for your course, this area will be empty. If this is the case, click the dropdown menu (3), and select All Templates (4) to select from a variety of templates shared with students school-wide. Then, choose a template and select Use This Template.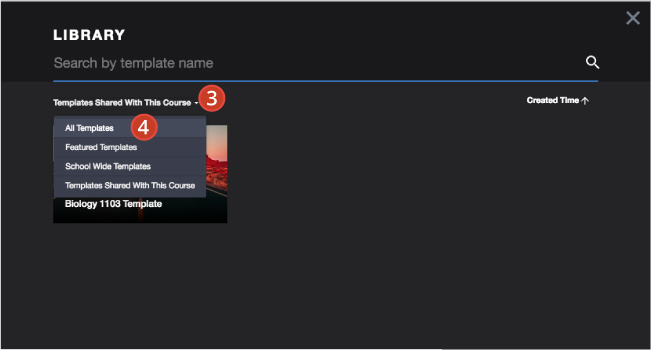 After you click "Use This Template", you will see the option to create a new ePortfolio based on the template or add the template to an existing ePortfolio.
Click Create New ePortfolio Based on This Template.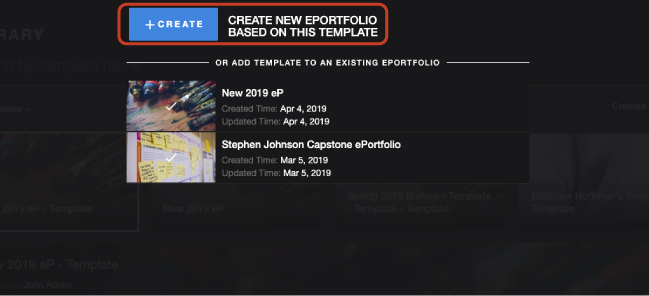 Create your ePortfolio
First give your ePortfolio a title. This will also determine the URL of your ePortfolio. You can edit the URL by clicking the blue Edit link to the right of the ePortfolio URL.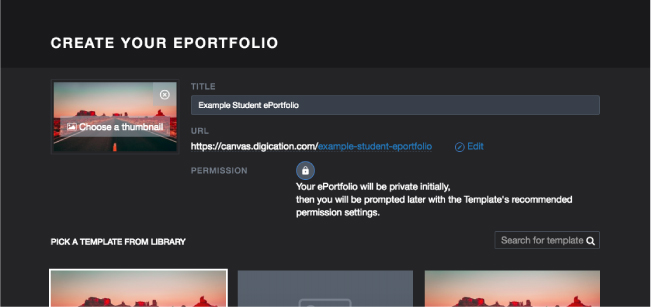 Underneath the title and URL settings, the template you previously selected will be highlighted. You will also see any other templates that you have access to. Make sure the correct template is selected.
Scroll down the page and click Create (3).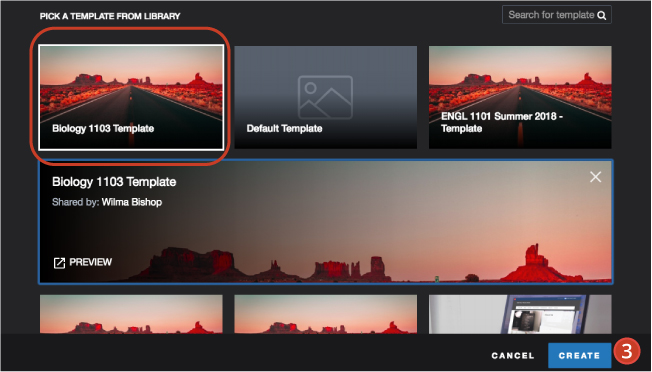 As your ePortfolio is being created, you will see the following screen: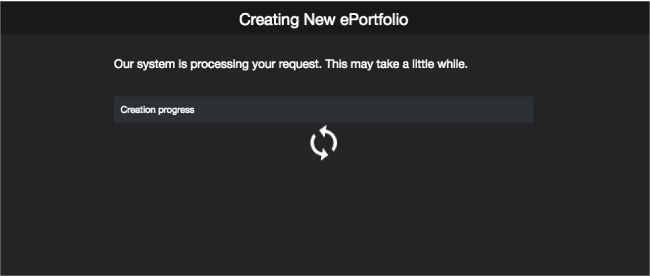 In normal circumstances, the processing time will only be a few seconds; however, it may take longer if multiple users are creating ePortfolios at the same time. If your wait time exceeds 30 minutes, please reach out to support@digication.com
If you exit the screen before your ePortfolio is created, you will not see it on your course page under "My ePortfolios." Instead, you will need to click "Show All My ePortfolios" in order to find it.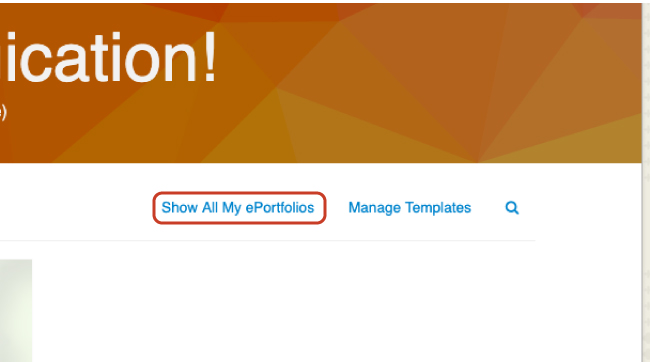 Your ePortfolio is now created, and you can begin adding and publishing content. For further assistance with setting up your ePortfolio, please see the following articles:
New Digication: Publishing Options
New Digication: ePortfolio Settings