In addition to being used to create new ePortfolios, Digication Templates can be used to insert content into an existing ePortfolio. In this way, templates can be used as self-contained content modules which can be combined with one another in a single ePortfolio.
As with any other variety of content, you will begin by clicking the Add Content button at the bottom right of your page (1).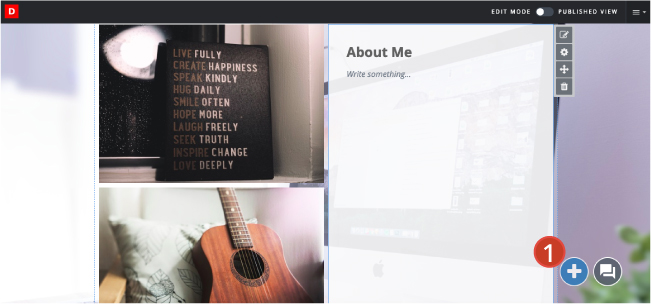 From your library, select the template which you would like to add to your ePortfolio (2)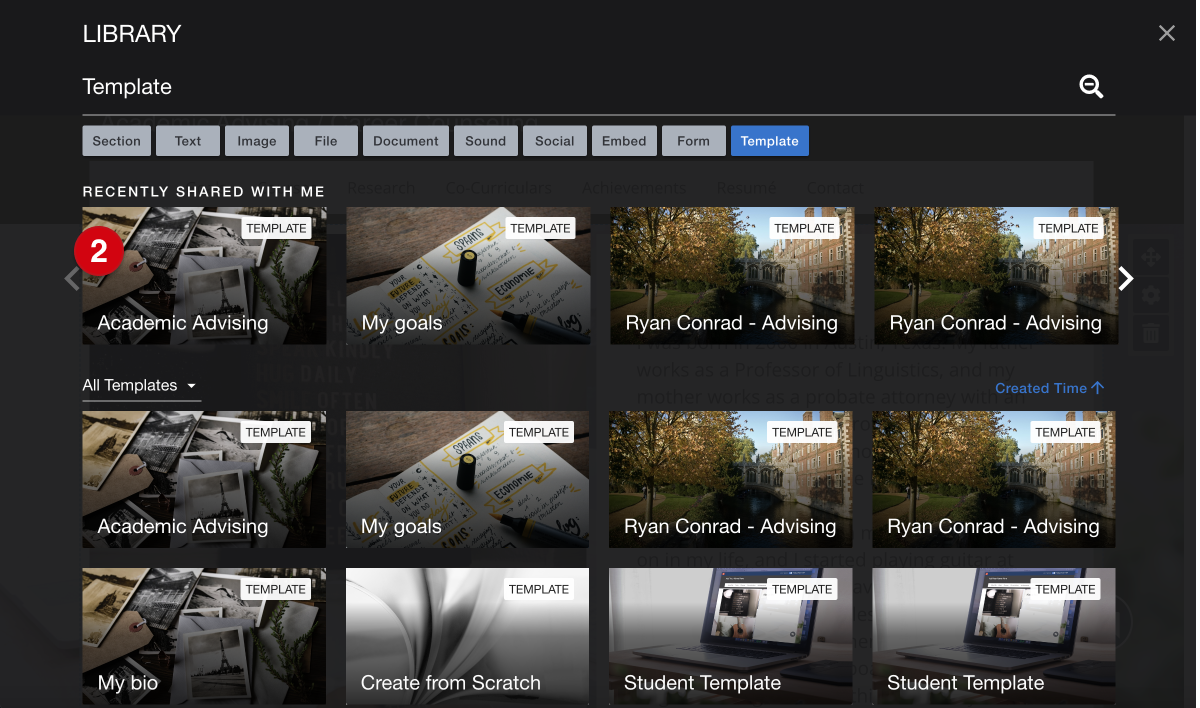 After clicking, you will need to select Use This Template (3)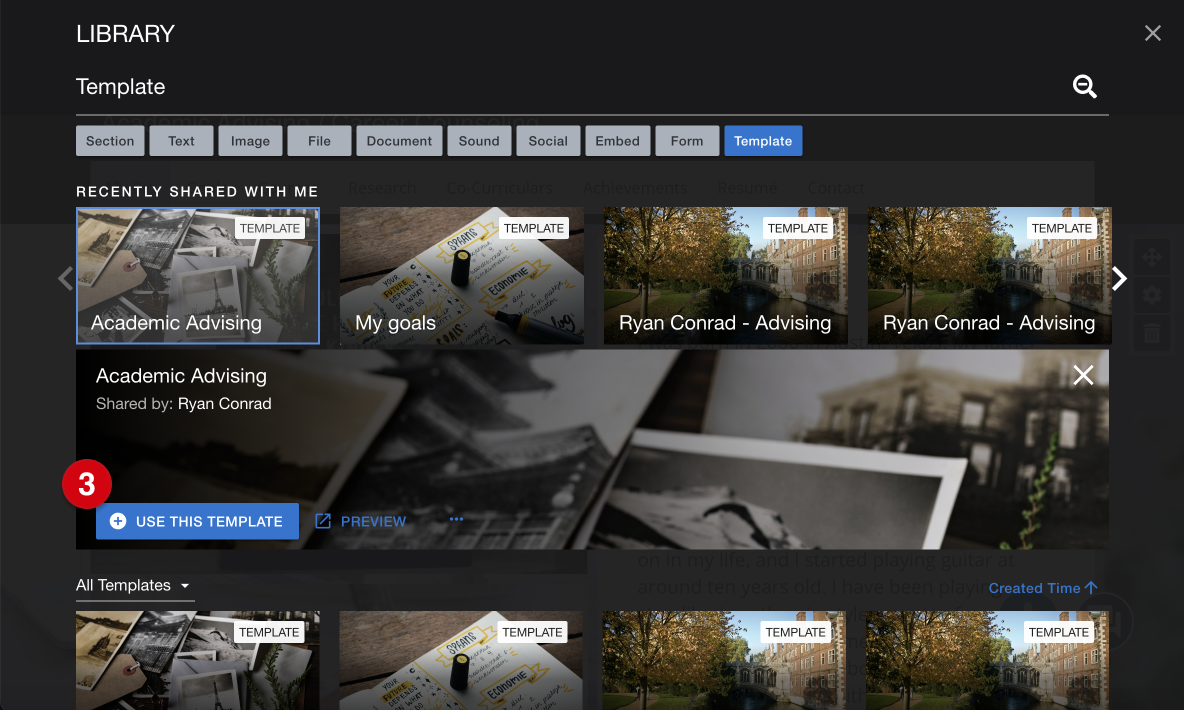 When adding a template to an existing ePortfolio, the destination of the template pages depends on whether it is added to a page or a sub-page. If added to a top-level page, as we have done here, the template structure will be added to the top navigation level, and you will see the pages in the navigation menu.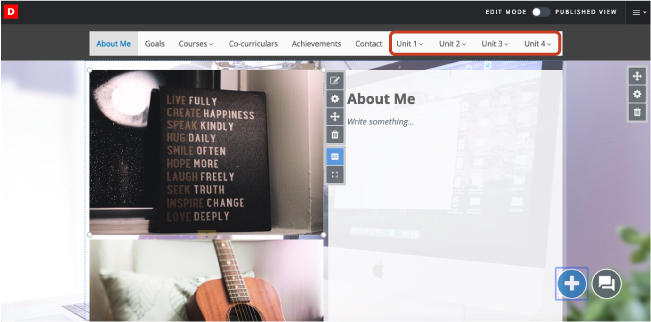 If you would like to add your template as the substructure of an existing page, you will need to first add a subpage through the page settings.
For a reminder of how to do this, please see the following article: Adding and Managing Pages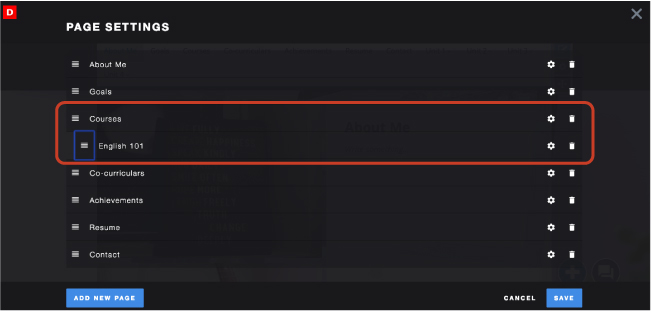 Navigate to the subpage and follow the same steps laid out above to add your chosen template. Your template pages will be added below the subpage.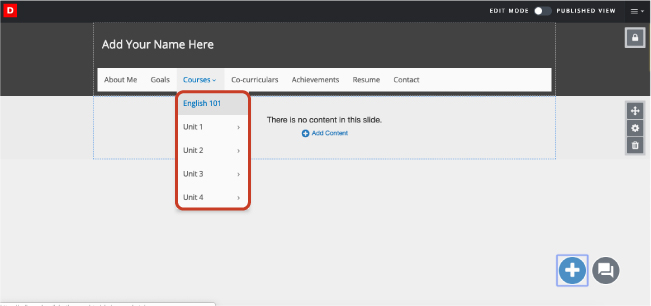 If you would like the template to be nested below your subpage, you will need to manually drag the pages to the right through the page settings.