Users logging into Digication will do so through the blue login button, which gives access to all available login methods in a single window.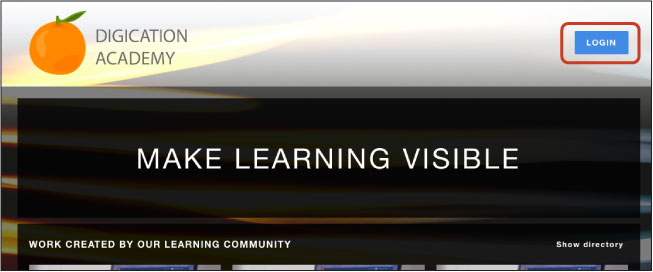 If your system uses Digication's native login, the following window will appear when the login button is selected.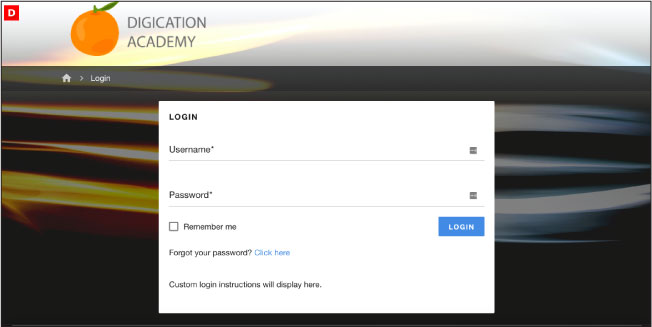 If your system allows for multiple means of logging in, they will appear in a list on the left side of the login window. For assistance with setting up an Alumni/Guest login, or integrating your institution's Single Sign On, please contact support@digication.com.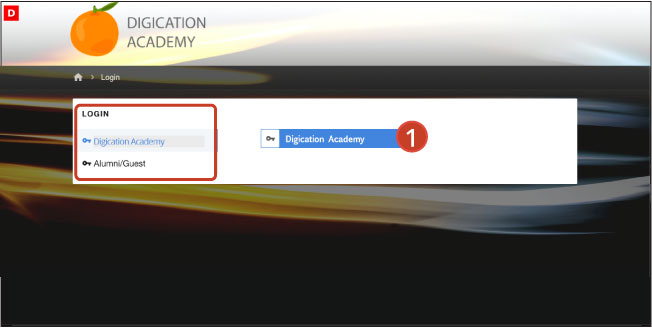 The custom login instructions can be updated in the administration area.
Creating Custom Login Instructions
The login window can be used to display custom login instructions. The login instructions can be entered and updated through the beta Administration area, accessed through the navigation menu (1).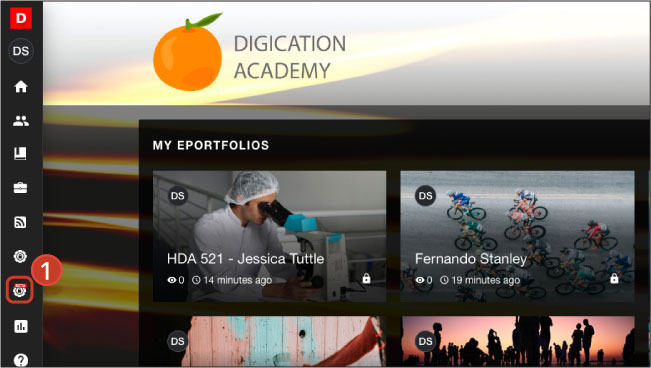 From the administration dashboard, select Settings (2).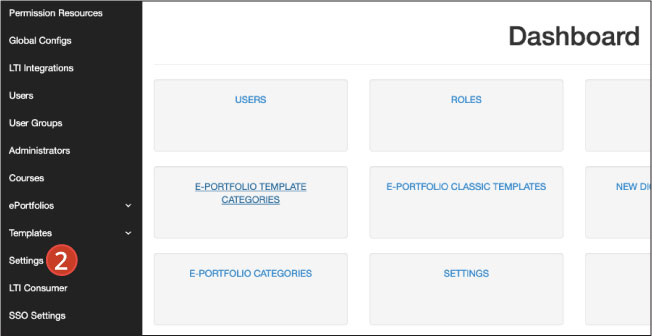 On the Settings page, select the Custom Login Instructions tab (3).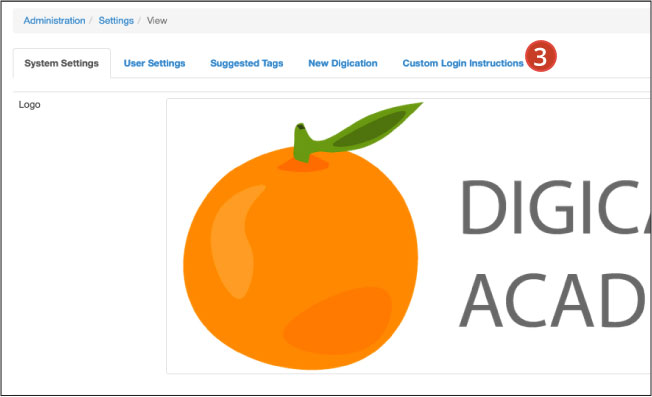 Select Edit (4).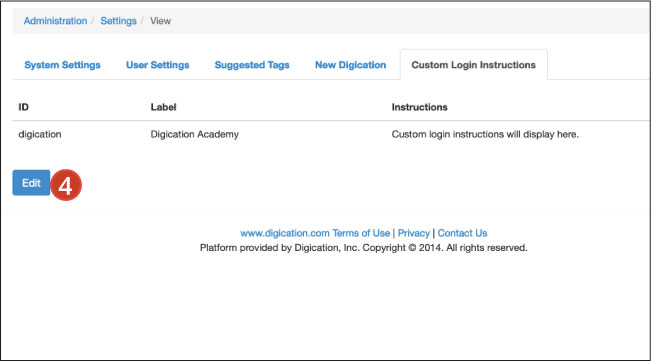 Enter your custom login instructions into the text field (5), and then click Save (6).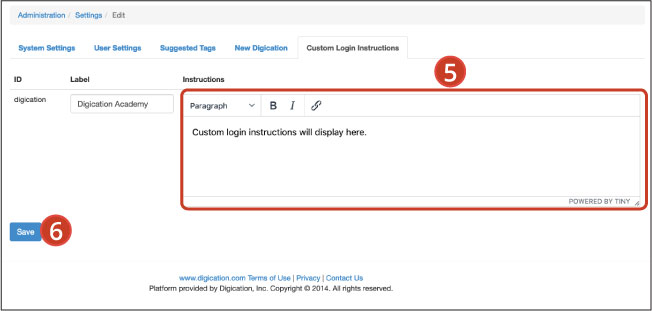 Login instructions will display in the login window, below the login button (7).