Add a custom background image and logo to give your Digication system a look and feel unique to your institution.

Need ideas, size or format advice? Take a look at our recommendations:
How to Upload a System Background Image and Logo
Your system's background image & logo can be quickly and easily updated through the navigation menu. To begin, select the Administration Beta icon(1).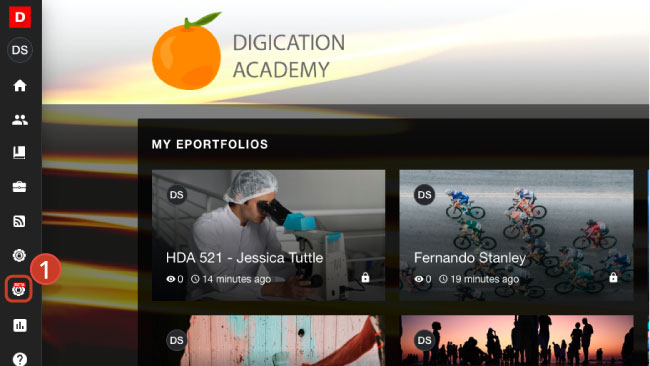 From the Administration dashboard, you will select Settings (2).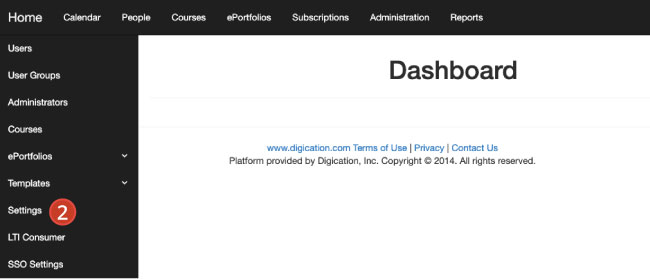 If you have previously uploaded a logo or background image, they will appear at the top of the Settings page. If you have not, these spaces will appear blank. The default background image, if you have not uploaded your own, is shown at the beginning of this article. If you have not yet uploaded a logo, your school name will display in text in the place of the logo.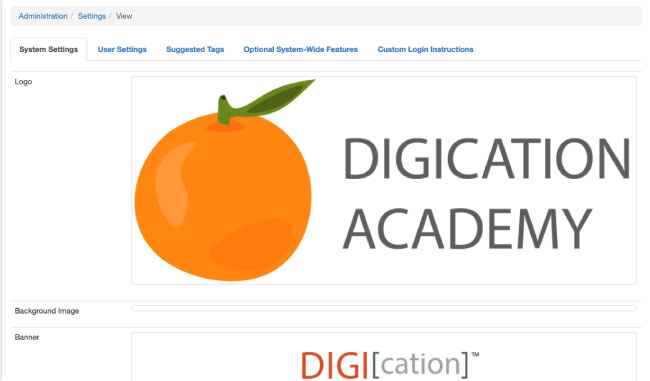 Scroll to the bottom of the Settings page and select Edit (3).

Click Select Image (4) for either Background Image or Logo.
You will arrive at your Library, where you can choose your method of uploading an image file.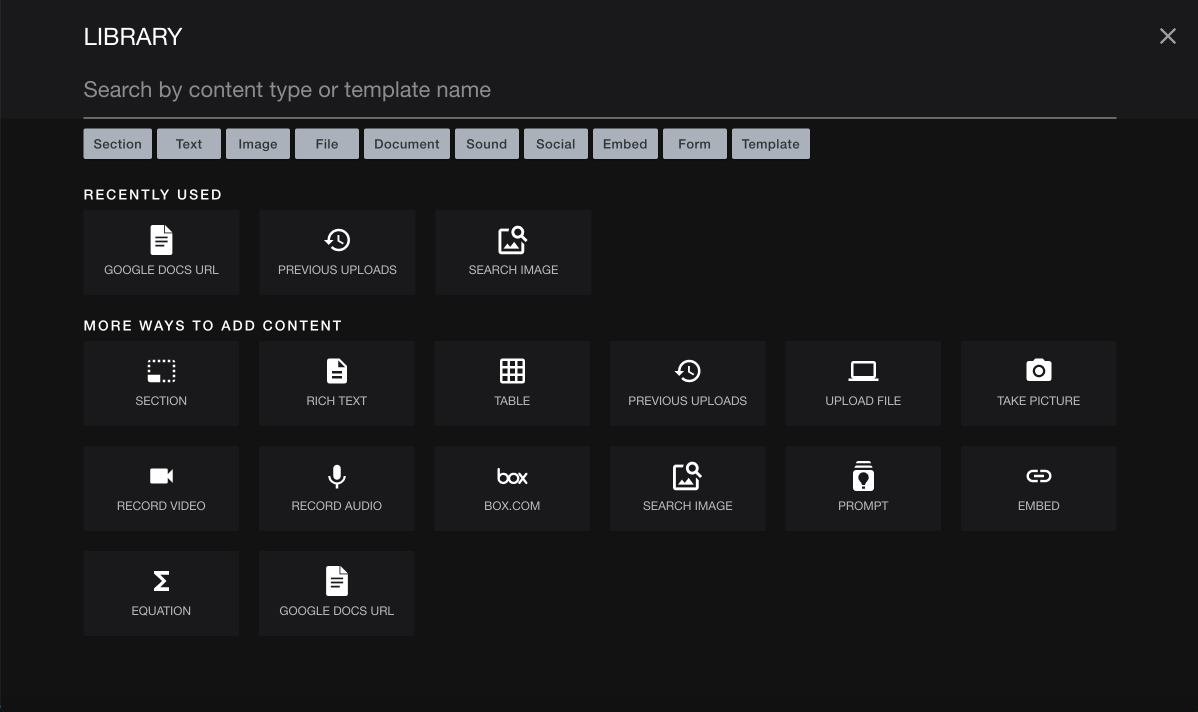 Once you have uploaded your image, remember to scroll to the bottom of the Settings page and click Save (5).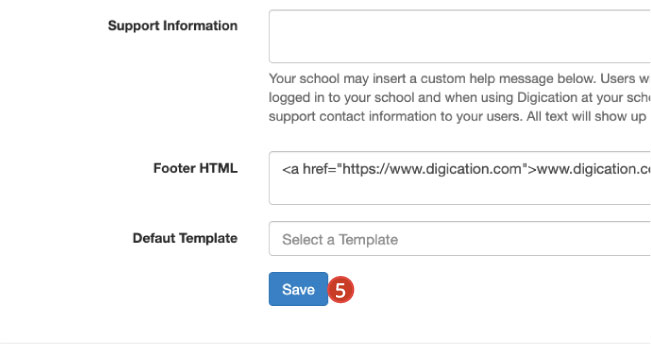 Logo Recommendations
The preferred file type for your logo is PNG with a transparent background, however, all of the following file types are supported:
Any resolution is supported, if the logo is larger than 110px in height, we will scale to a maximum 110px height. Our recommended size is a height greater than or equal to 220px as this will make for an optimal resolution on a retina display.
Background Image Recommendations
There is no specific size requirement for your background image in Digication Kora; however, we recommend uploading the highest resolution image possible, with a minimum width of 4096 pixels. This will ensure that your background continues to display optimally in the future as screen technology continues to progress and screen resolution increases in new devices. Your image will be resized dynamically depending on the size of the display on which it is being viewed at any given time. Please note, however, the maximum accepted image resolution is 100,000,000 pixels. If your image is larger than this, please resize before uploading.
Most file types will be accepted for your background image. For best results, we recommend using PNG or JPEG.
Some examples of images you may want to use for your background image include:
Campus landscapes

Campus events

Student groups
The top portion of your background image will be the backdrop for your school logo. Logos will display best over light colored backgrounds. You may want to take this into consideration when choosing a background image.
The dashboard is responsive, meaning the layout will adjust based on the wide variety of devices, each of a different screen size. For this reason, specific page elements, such as the login button or the logo, cannot be in a fixed position relative to the background image