When accessing Digication through your Sakai account, there are a few easy steps to get started. After logging into your account, select Membership (1) from the side navigation menu to access your courses.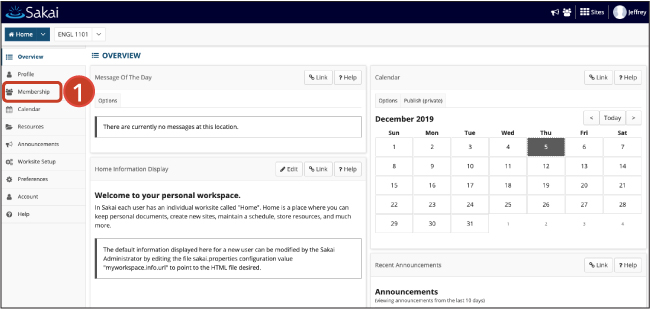 On the Membership page, you will find the list of courses in which you are enrolled. Select your course (2) from the list.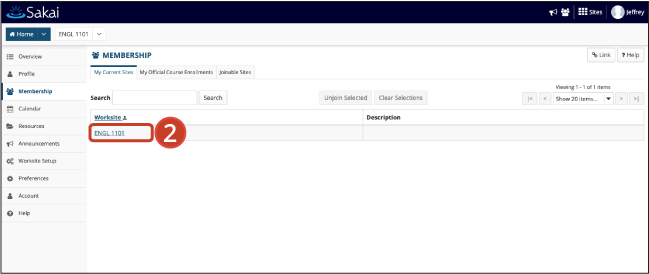 Once in your course, select the Digication ePortfolio link (3). The location may vary based on course settings. This should result in Digication being opened in a separate tab, but if it does not, click Launch Digication ePortfolio (4).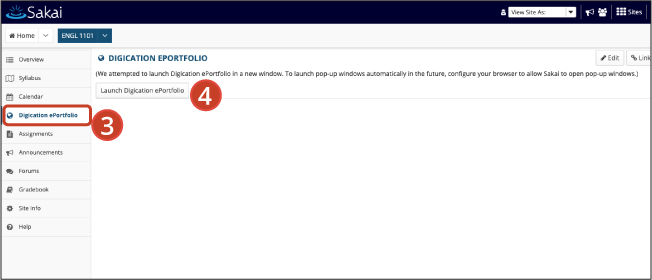 If you already have a Digication account, you will arrive at this screen (see below for further instructions):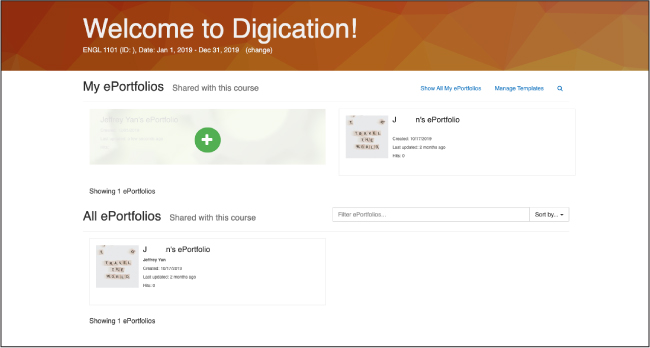 If you do not yet have a Digication account, you will be greeted and see a prompt confirming that you would like to create a brand new Digication account that links to your Sakai account. Click the Confirm button (5) to create your new linked account and access Digication.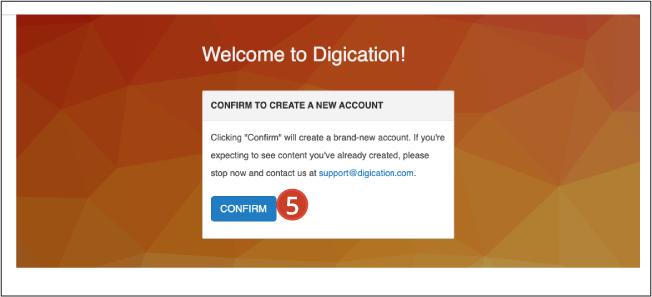 To finalize account creation, you will be asked to click the checkbox to accept the Terms and Conditions, and then click I Agree (6).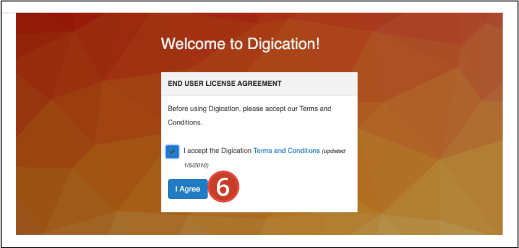 You will arrive on your Digication course home page, where you can begin the ePortfolio creation process. For instructions on doing so, please see the following article: Student Guide: Creating a Digication ePortfolio in an LMS