Courses, Communities, and Assessment Groups are for groups of people within a school to communicate in a variety of ways. Upon logging in, a user will see all of the current (as indicated by their start and end date) Courses, Communities and Assessment Groups they are enrolled in on their Dashboard, below their ePortfolios .

You can filter by type using the toggles at the top of the window (1). The first six results will be displayed by default; however, if you have access to more than six, they can be accessed by clicking the Show more button (2).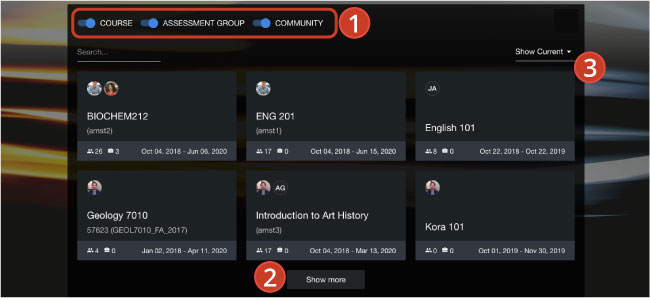 The dropdown menu (3) will allow you to choose between displaying Current, Archived, and Future Courses, Communities, and Assessment Groups. These categories are determined by the dates that the Course, Community, or Assessment Group is available.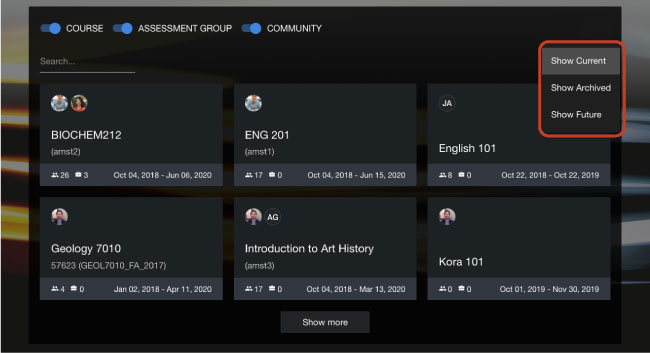 Hovering over the User icons in the Course thumbnail (4) will display the names of the Course faculty.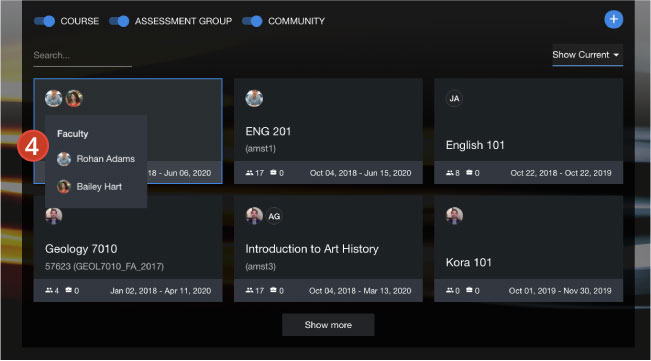 Courses Page
Users can also view their current Courses, Communities and Assessment Groups through the Courses page (1), which is accessed through the navigation menu.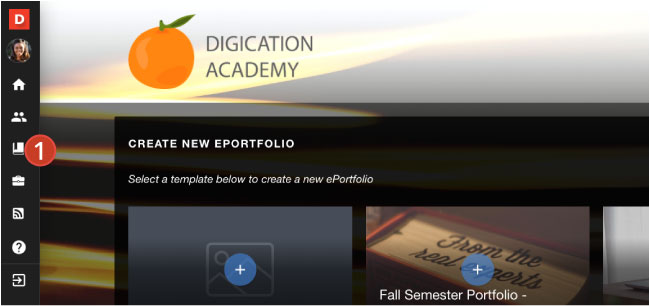 At the top of the Courses page, you will find the same Courses window that is displayed on the Dashboard (2). Below your Courses, click Join a Course, Assessment Group or Community (3) to self-enroll in a course.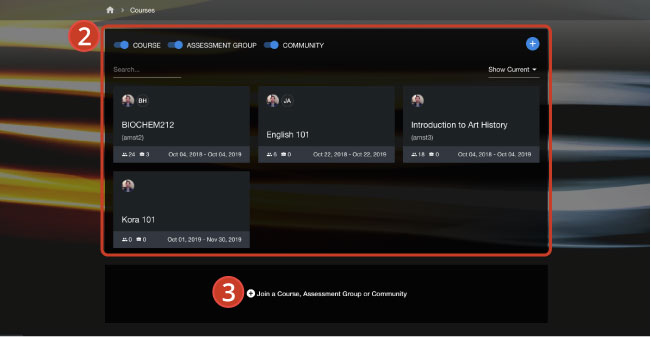 If there are any current courses which allow students to self-enroll, they will appear here, in Enrollable Courses.

If you would like to enroll in one of the courses displayed, click the thumbnail. You will arrive at the screen below. If a password is required to enroll, you will enter it in the space provided (4) and then select Enroll (5).