Setting up an Individual Plan in Digication is an easy process that can be completed in a matter of minutes. When logging into Digication, you will arrive at the following screen.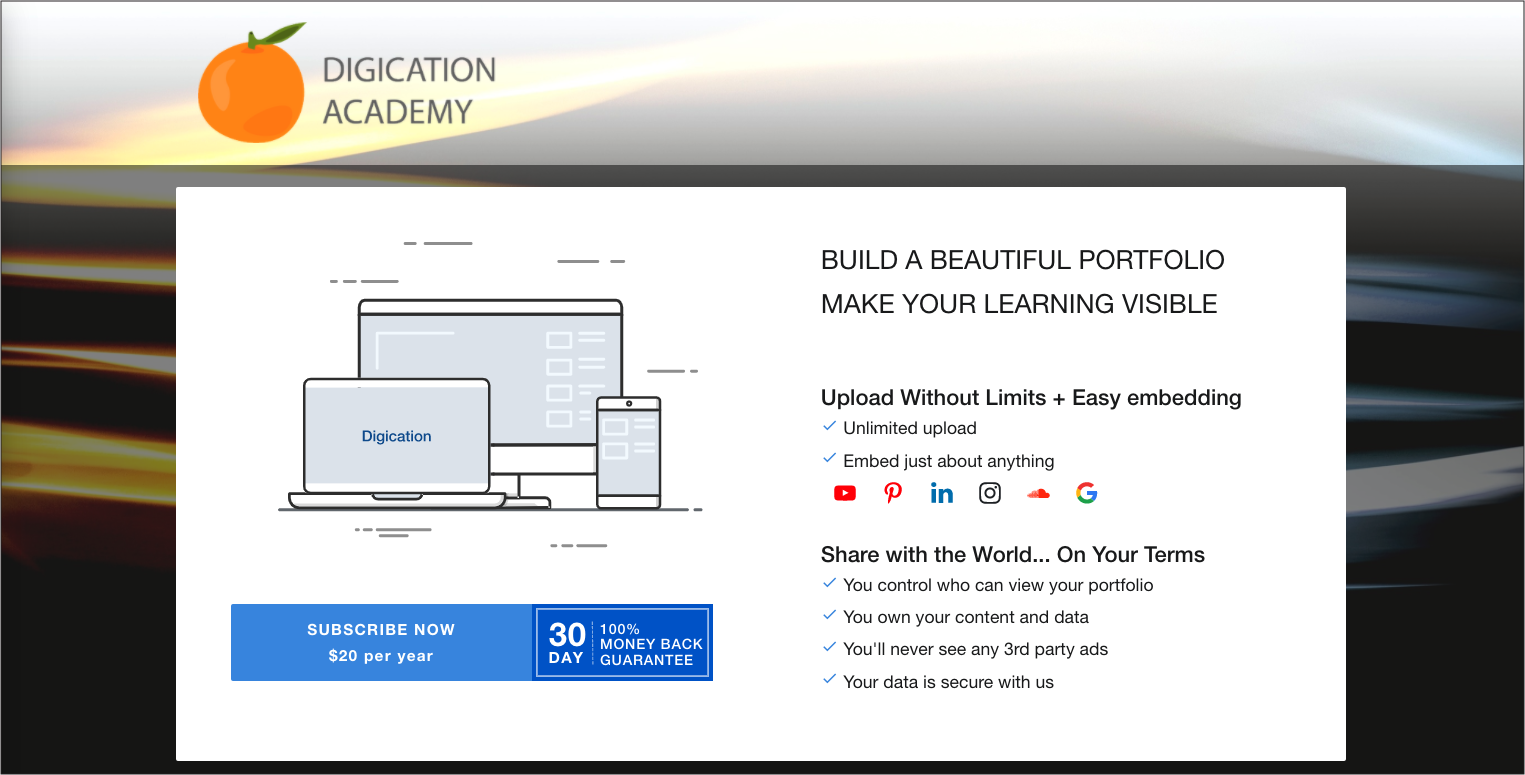 The Individual Plan is a $20 annual subscription (plus applicable taxes) which will renew automatically. Instructions for cancelling auto-renewal can be found in the next section.
Select Subscribe Now to be directed to the Billing Information area section.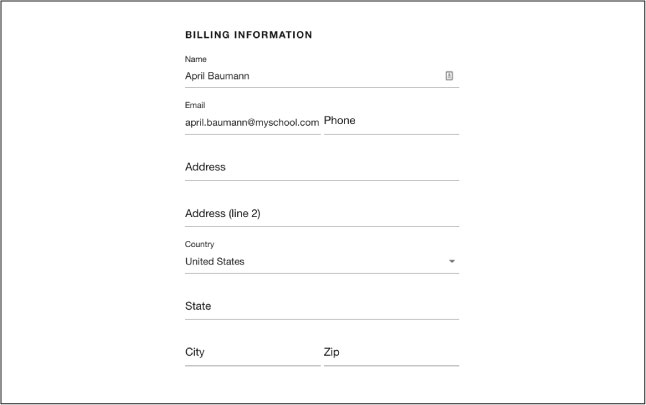 Enter your full name, email, phone number, and address in the Billing Information section. Any applicable sales tax will be calculated based on the zip code entered.
Next, scroll down to the Payment Information section and enter your credit card number, expiration date, and security code into the provided fields (1). Your total will be calculated below. When you are finished, simply click Start Subscription (2).
Please note: We have partnered with Stripe ® to ensure payments are processed securely and efficiently. You will see their trademark on your receipts and in email notifications. Your credit card information will not be stored on Digication's system. Instead, it will be stored securely on Stripe's system.

Provided there are no issues with your billing and payment information, your account will be activated and you will arrive at the following screen. If you have not previously created a password, you will do so here. Otherwise, you can click Start Creating my ePortfolio to begin using your subscription.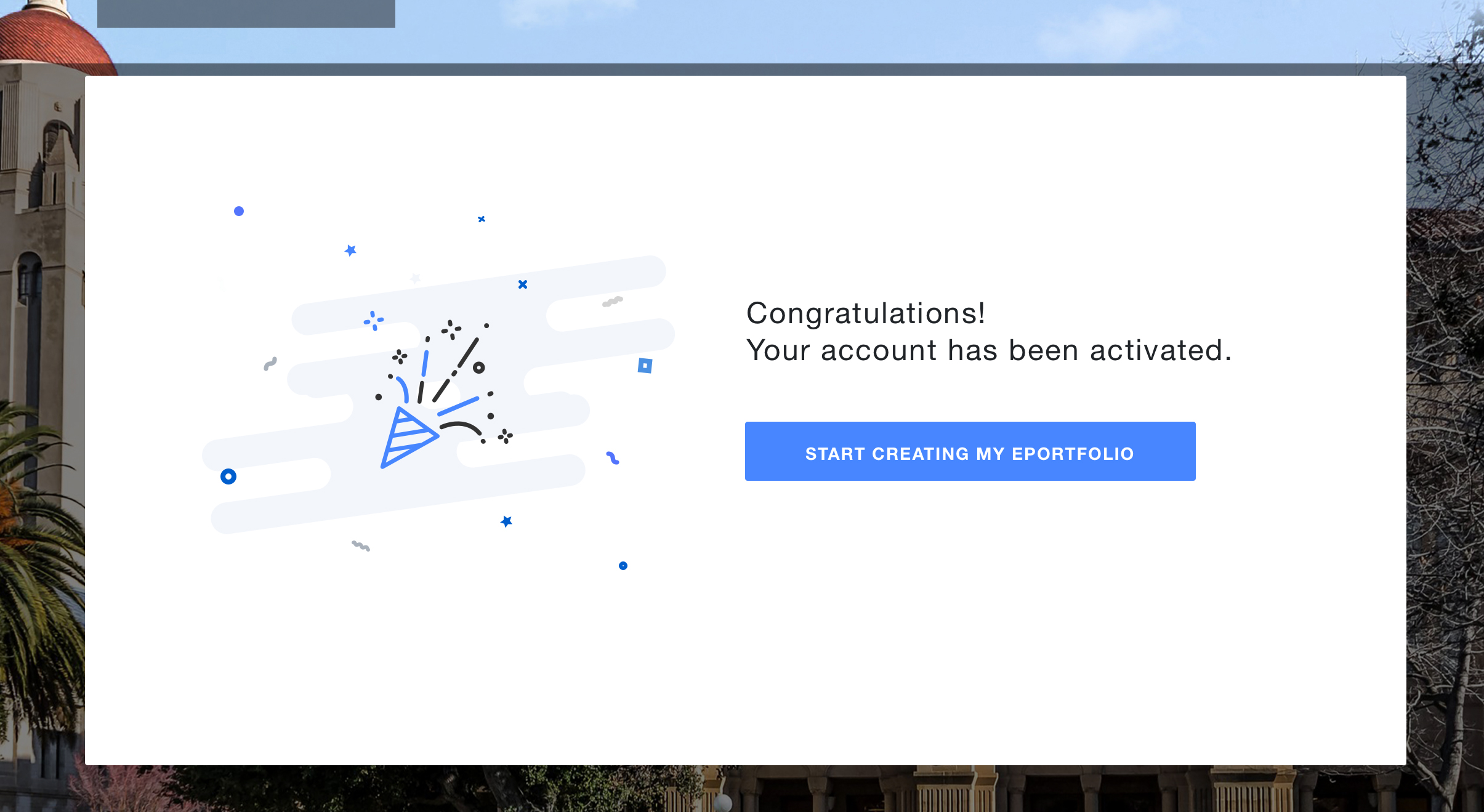 You will receive an email to confirm that you have successfully subscribed, as well as a receipt for your purchase.
Updating Billing Information through the User Profile
After your account has been created, you can access and update your billing information through your User Profile. Your profile will include a tab labeled Billing (1) once your subscription is set up.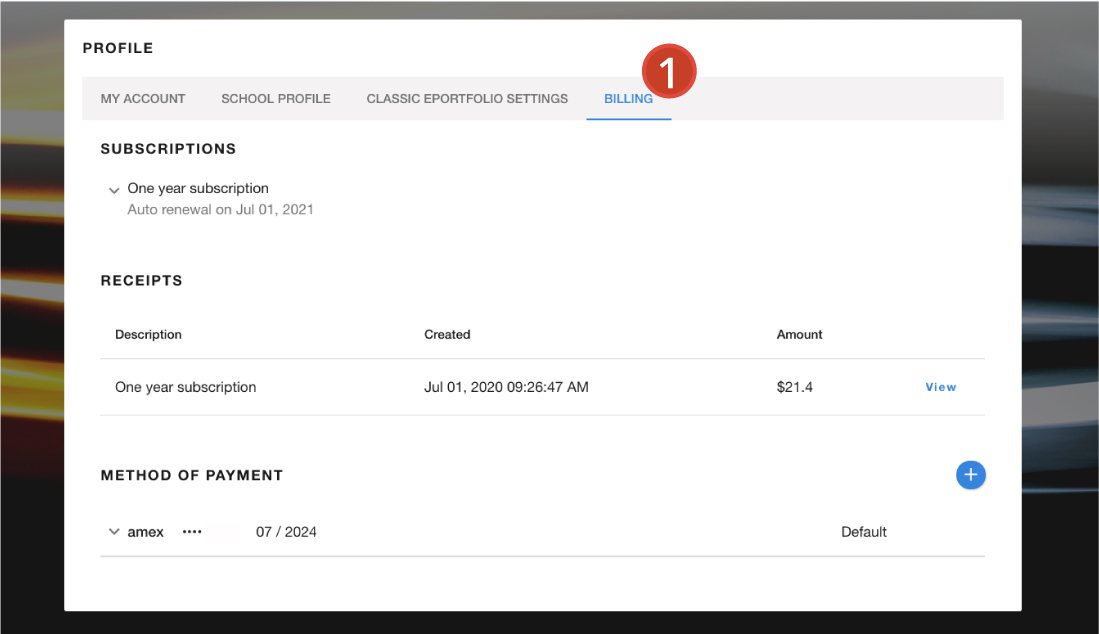 Under the Subscriptions heading you can view your subscription type, as well as your Auto renewal date. After clicking the arrow button (2) to expand the section, you can cancel the auto-renewal (3), or initiate a refund (4).
Refund Policy: Your subscription can be canceled for a full refund with no questions asked within 30 days of your subscription date.

Under Receipts you will find your payment history. Select View (5) to open a receipt that can be downloaded as a PDF.

Finally, the Method of Payment section displays your current payment information. Select the blue plus sign button (6) to add a new method of payment.