Dear Digication Community,
In keeping with our commitment to providing a minimum of two weeks notice of any changes to our user interface, we wanted to let you know about improvements that will occur the week of October 16, 2022, in the following areas:
Assignment submission defaults
Assignment submission will default to selecting draft rather than published versions when both are available. Feedback from our community shows that most prefer to submit their newest content.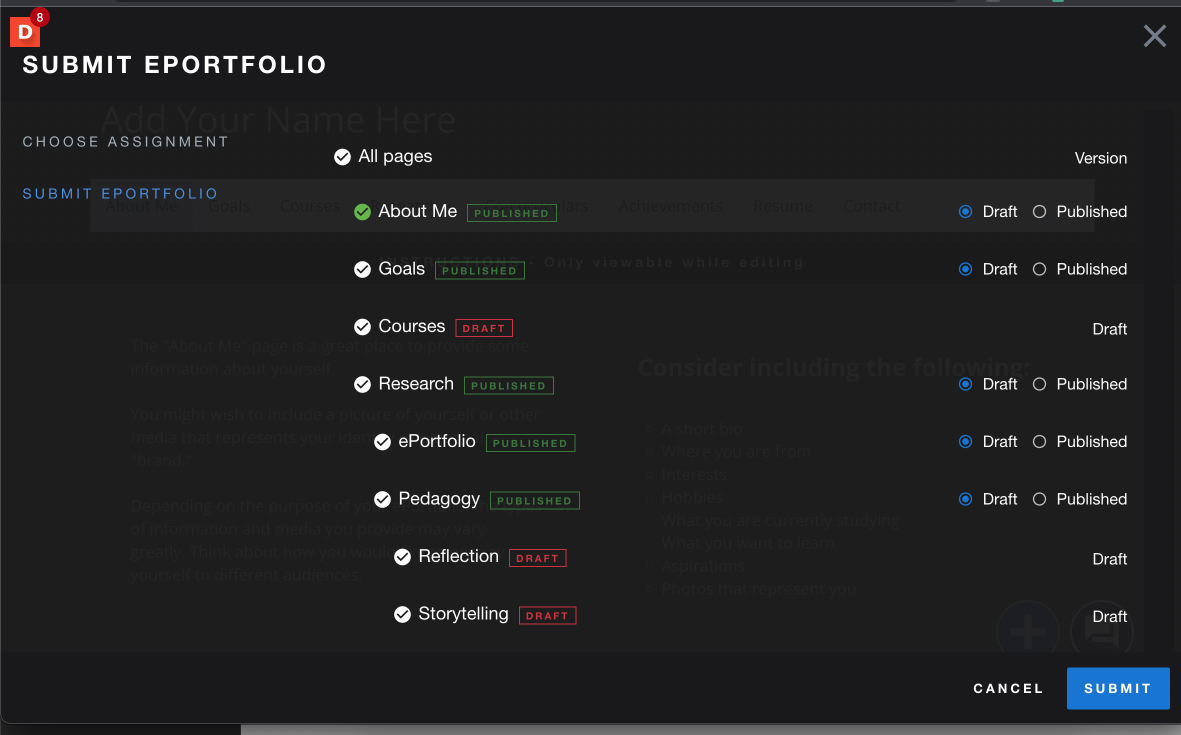 Image search
Image search (1) will be available when adding content to Digication. Enter any keyword search and view results from the Unsplash high-resolution image database.
Unsplash provides high-resolution images free of charge. You can find more information about the Unsplash license here.
Official documentation for Image Search can be found here.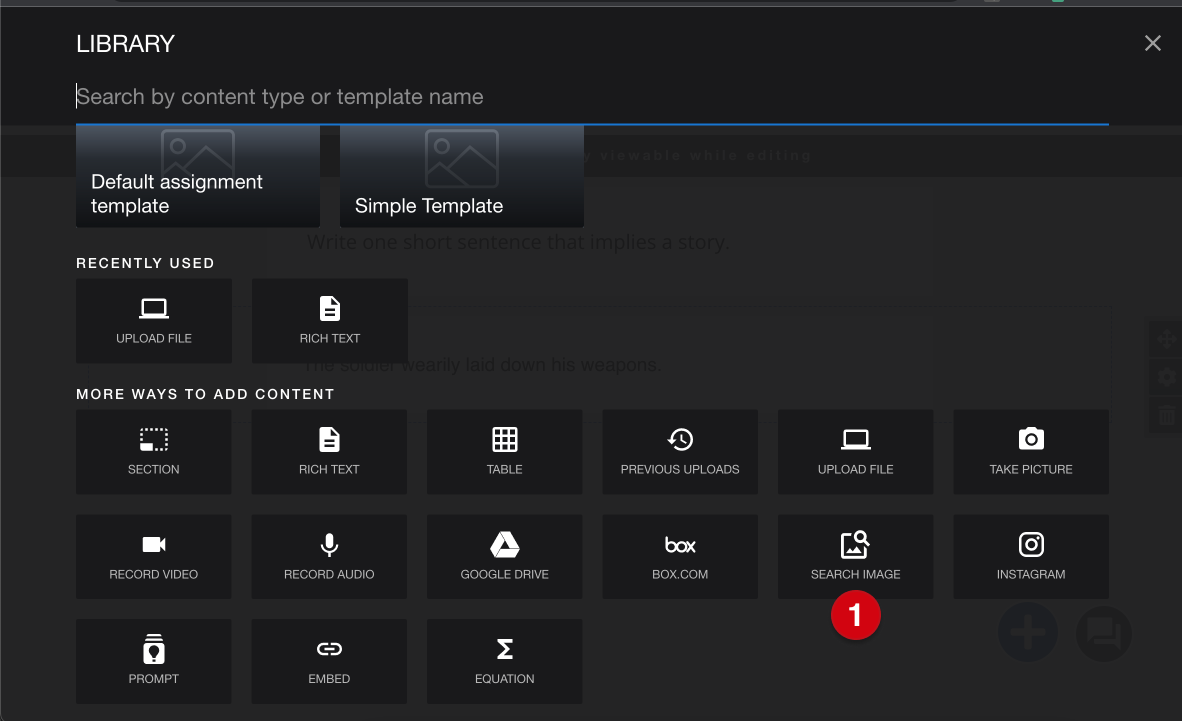 File manager updates
File manager updates include the following:
Connect to an Instagram account and upload files from Instagram to your ePortfolio.
Add captions and audio descriptions to video files.
Upload profile image will have the same user interface as upload files in your ePortfolio.
Page title and improved keyboard access across various add content pages.
Conversations permissions update
Conversations will change in two ways.
It will be possible to add specific individuals as comment viewers by clicking "Add" (2).
Permission settings under "Who should see this?" will be displayed horizontally (3).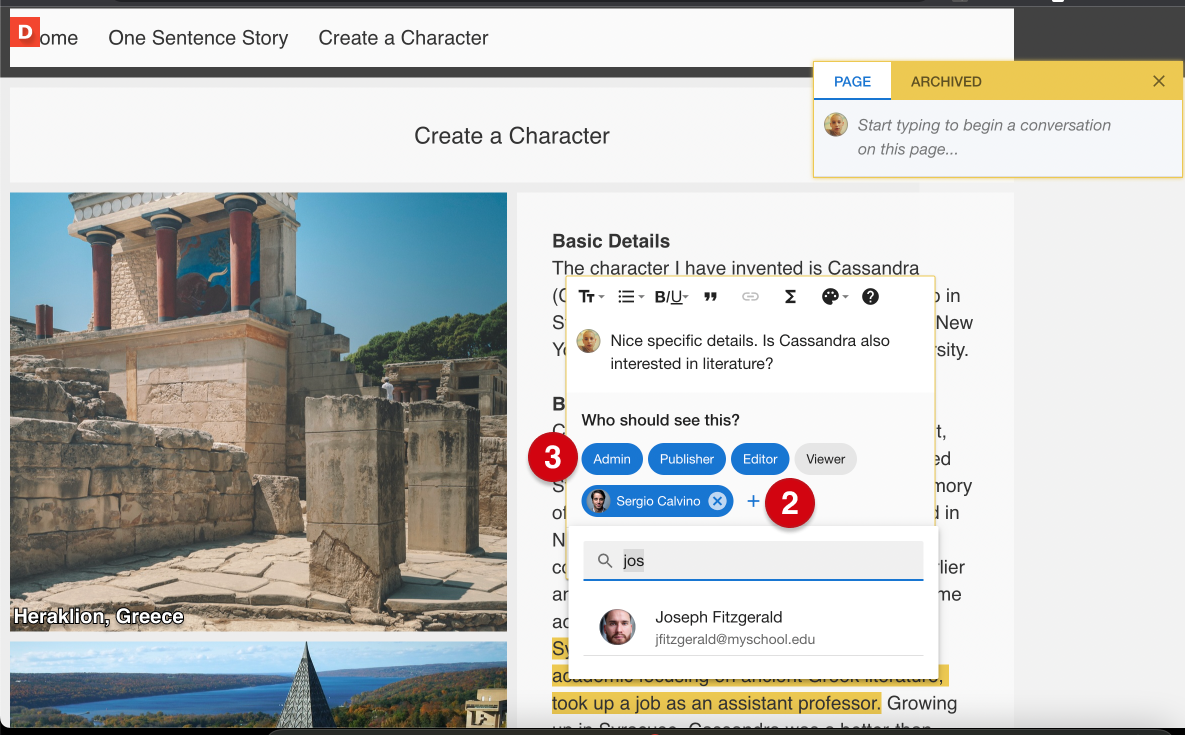 If you have questions or feedback, as always, we encourage you to reach out to our team at support@digication.com.
Kind Regards,
Your Friends at Digication