In the Library "Add content" section, click "Search Image" (1).
Enter search terms (2).
Click "Search" (3).
NOTE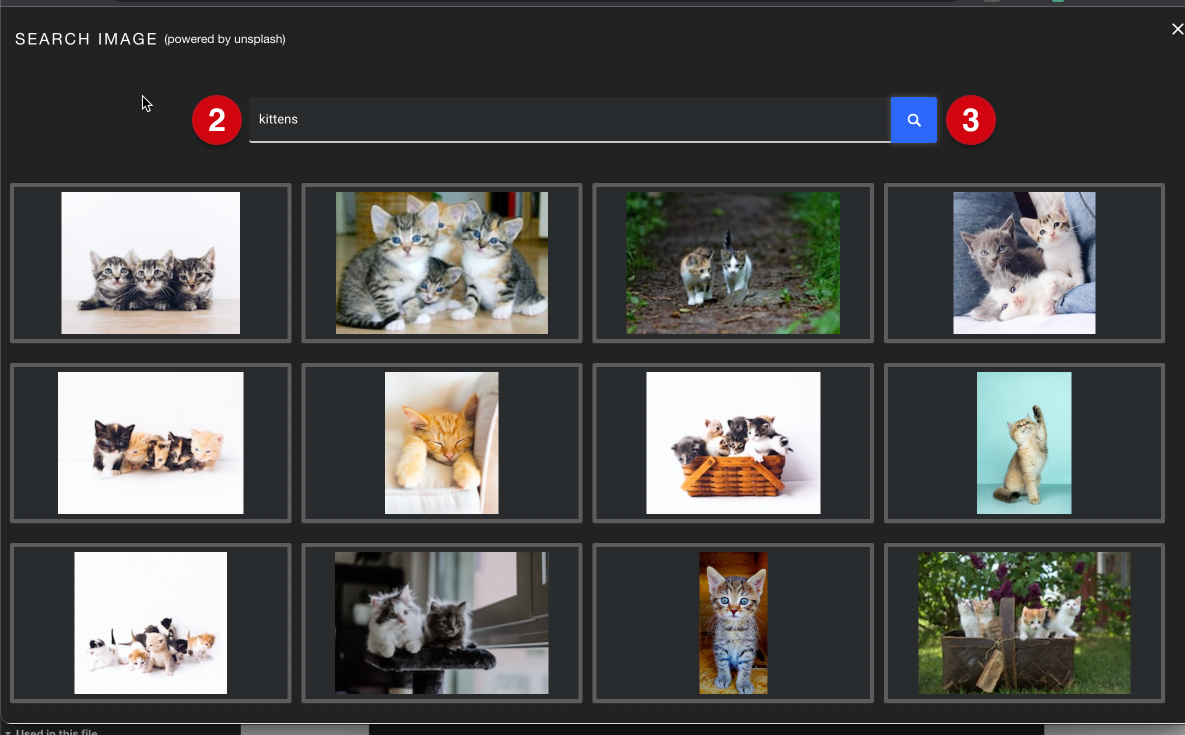 Select from among the resulting images (4).
Click "View/edit selected" (5).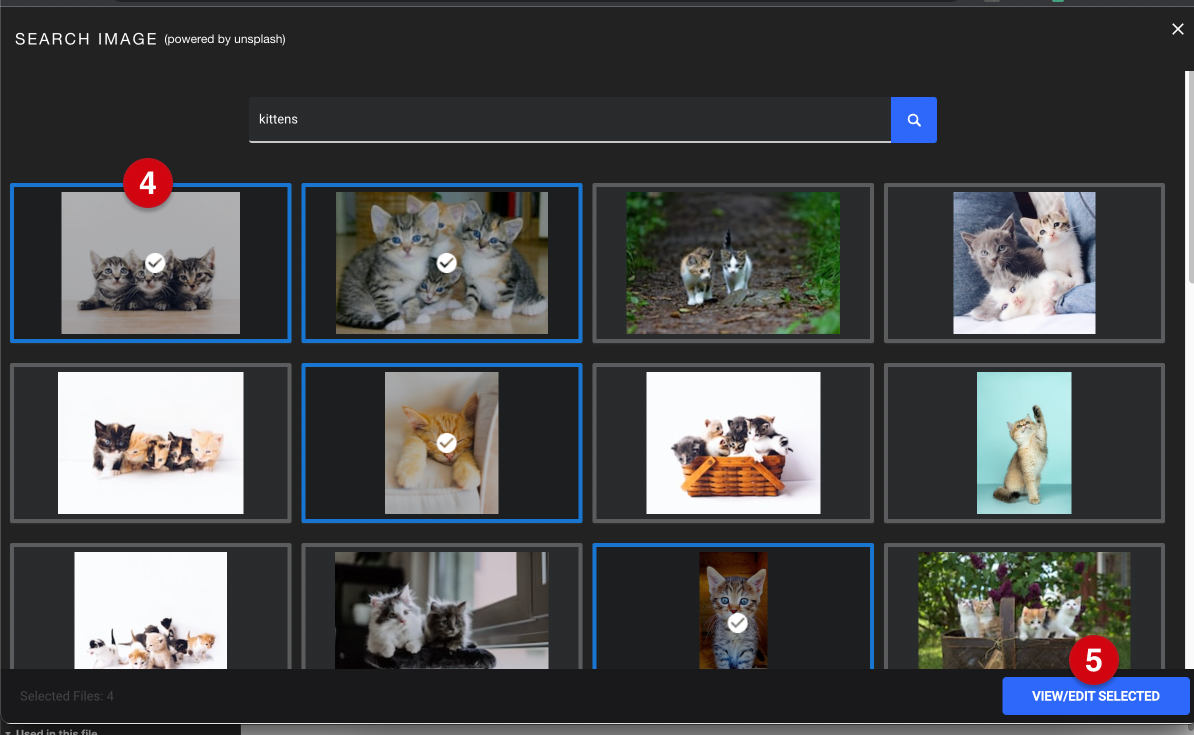 Click "Edit" (6) to edit images.
Click "Upload" (7).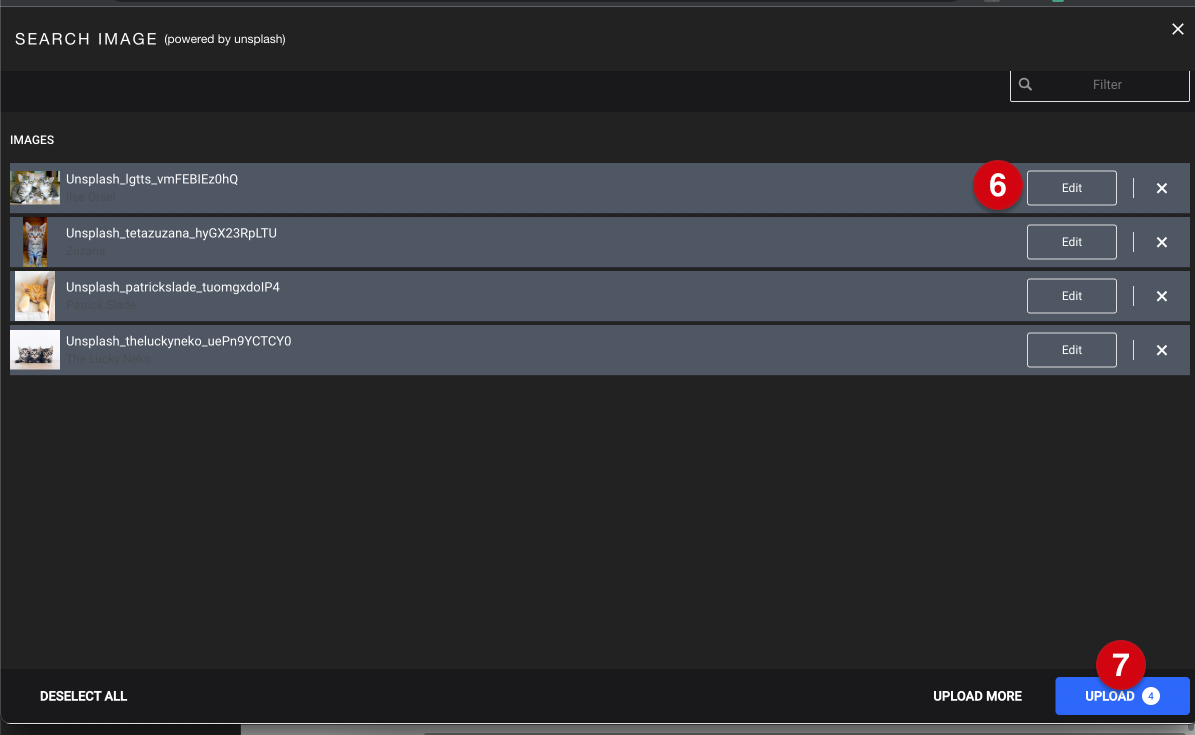 The selected Images will be added to the page as an image gallery (8).
See "Gallery display options" for additional information on managing image galleries.
The image files will also be available in "Previous uploads."