Version: Kora Courses, April 14, 2023 or later
Permissions required: Faculty
Create a course
If you have not yet created any

courses

, click "Create course or group" (1).
Alternatively, click "Create course" (2).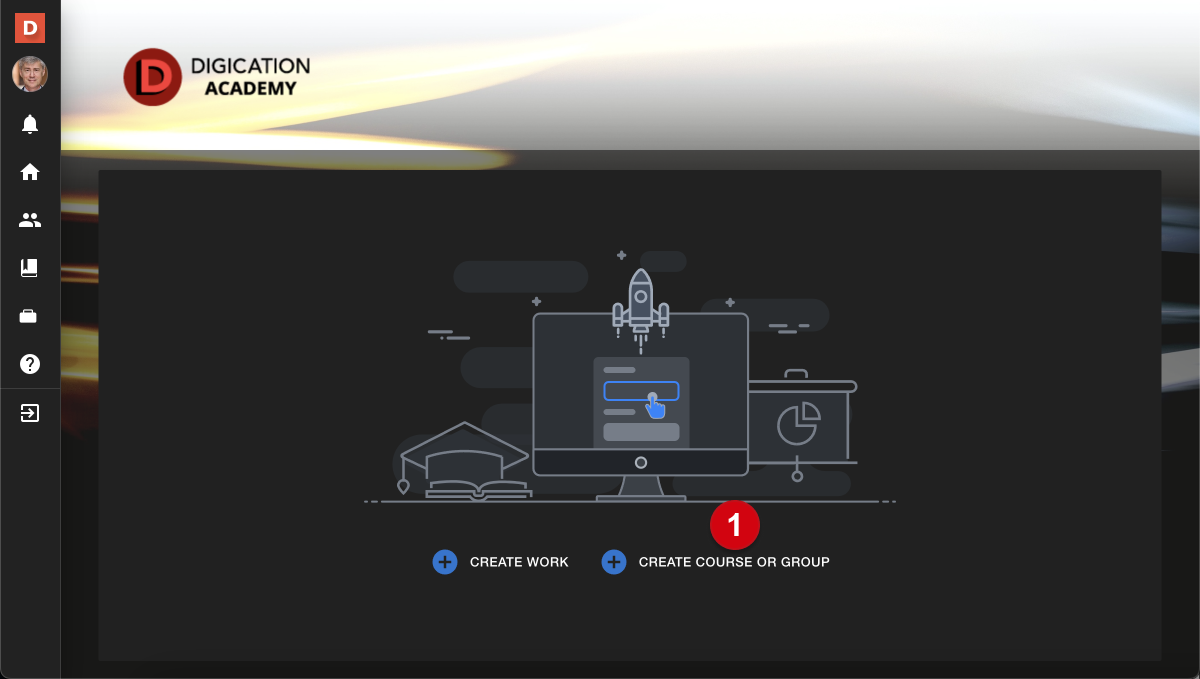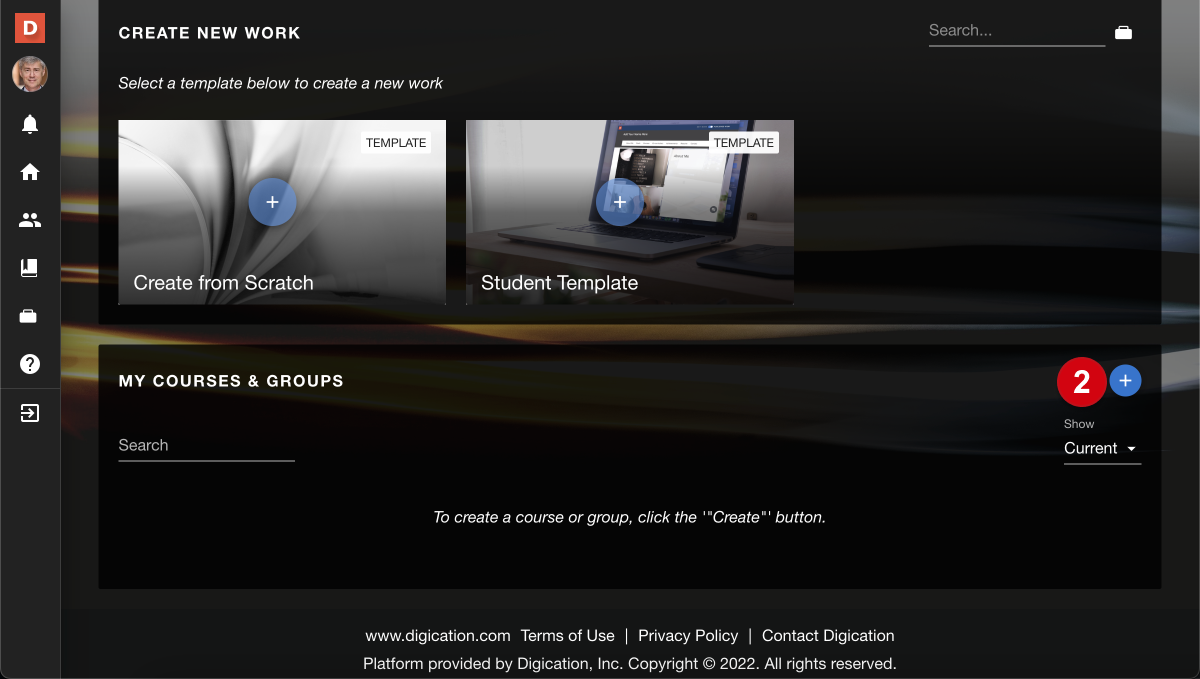 Select a type (3) or create your own (4). All course types have identical features.
EXAMPLE
An advisor might create an "Advising Group"
Enter a course title (required), course number (optional), description (optional), and start/end dates (optional).
Click "Create" (5).
The course will be created and its home page will open (6).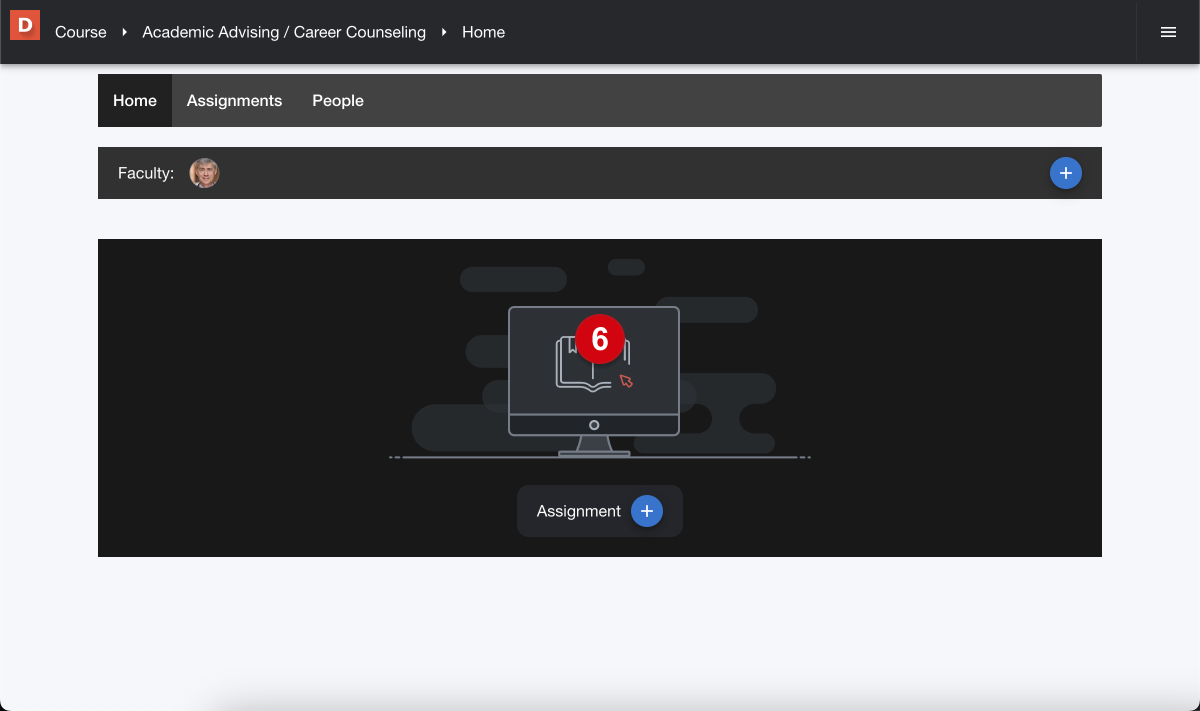 Edit or delete a course
Click on the course (1).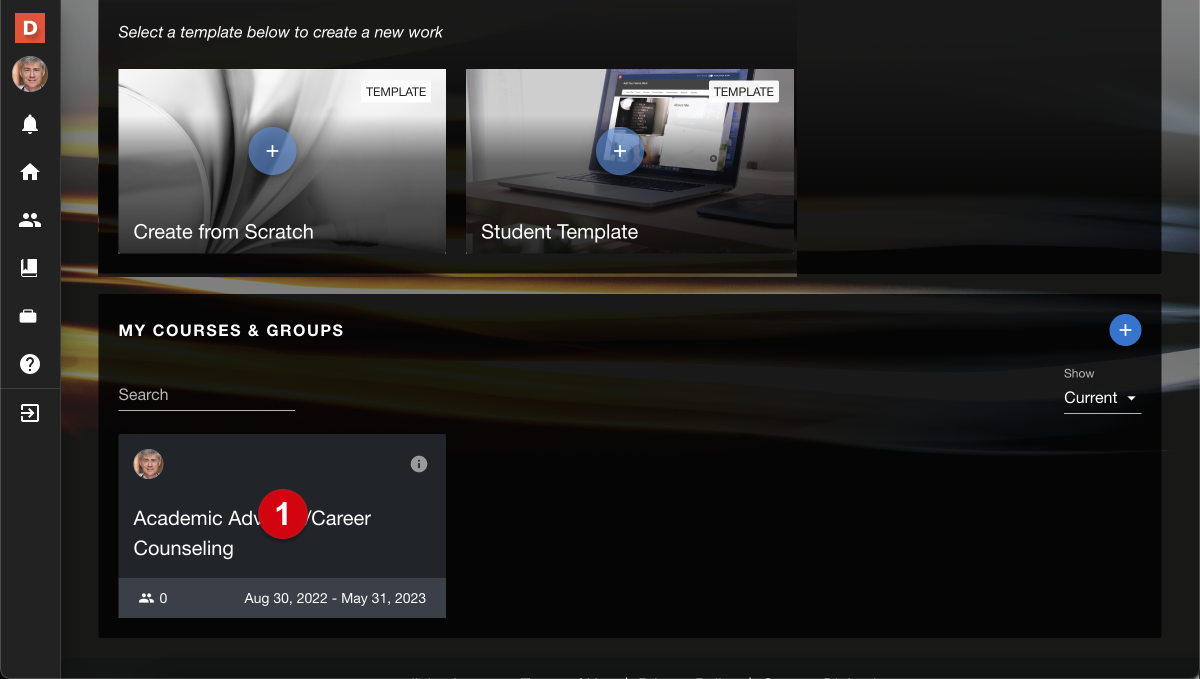 Click "Menu" (2).
Click "Settings" (3) to edit course type, title, number, description, and start/end dates.
Click "Delete" (4) to delete the course.