Version: Kora Courses, March 2023 or later
Permissions required: Student
Click "Submit" in a work (1) or in "My assignments and activities" (2).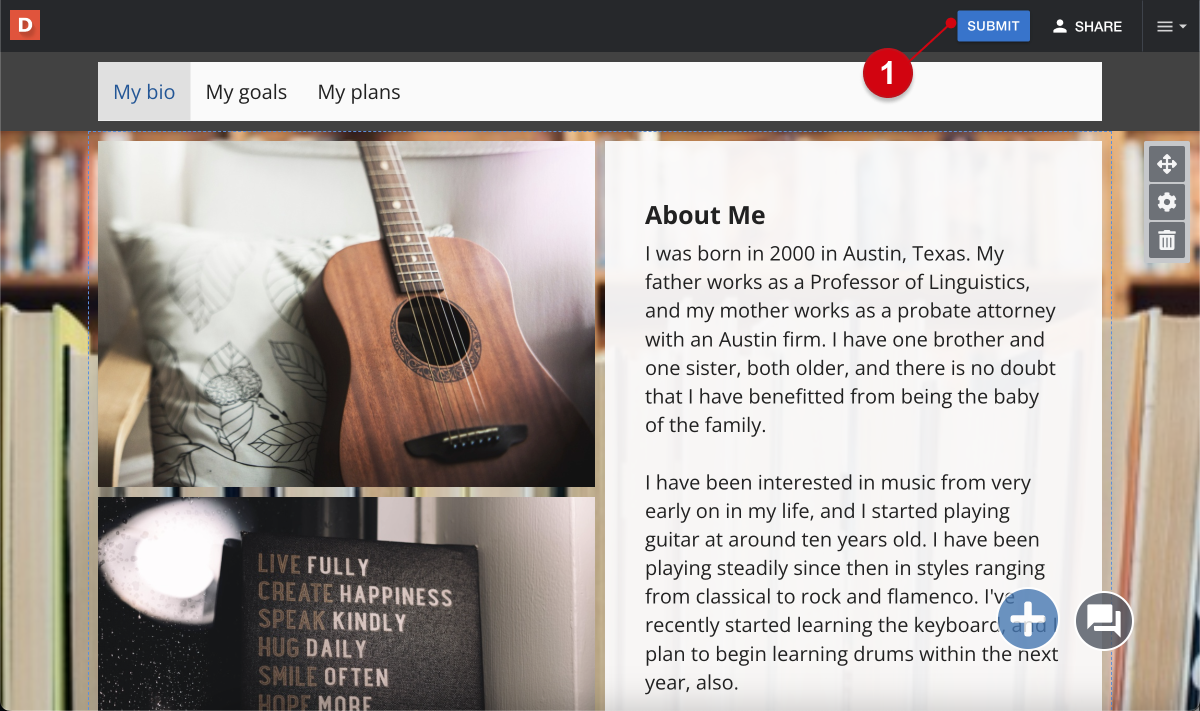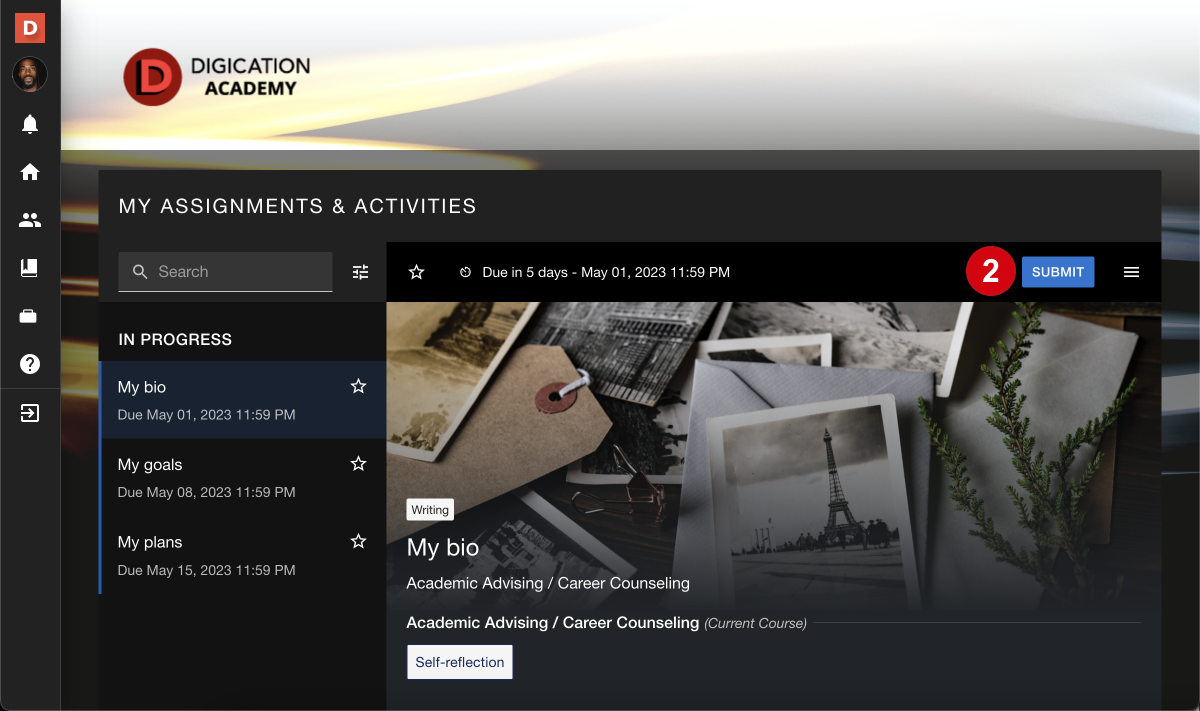 Select the work (3) and pages (4) to be submitted.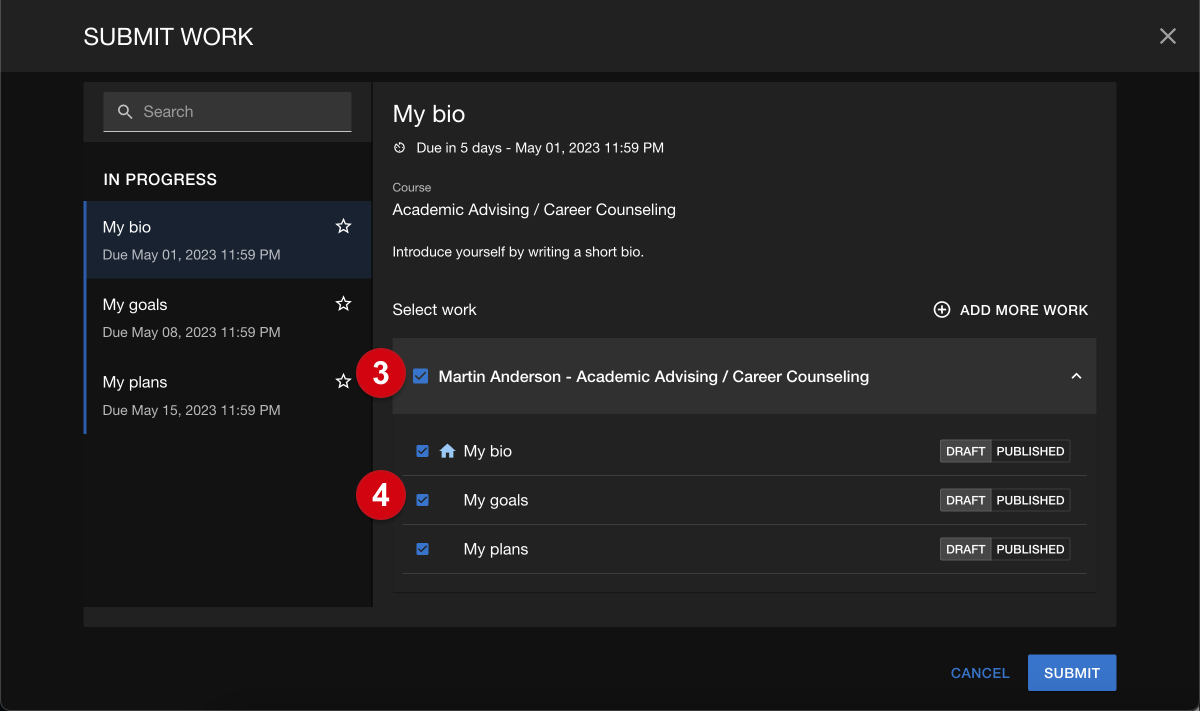 The "Home" icon (5) indicates a submission's home page.
NOTE: If your submission has multiple pages, this page will be shown first.
Hover over another page and click the "Home" icon to change the home page (6).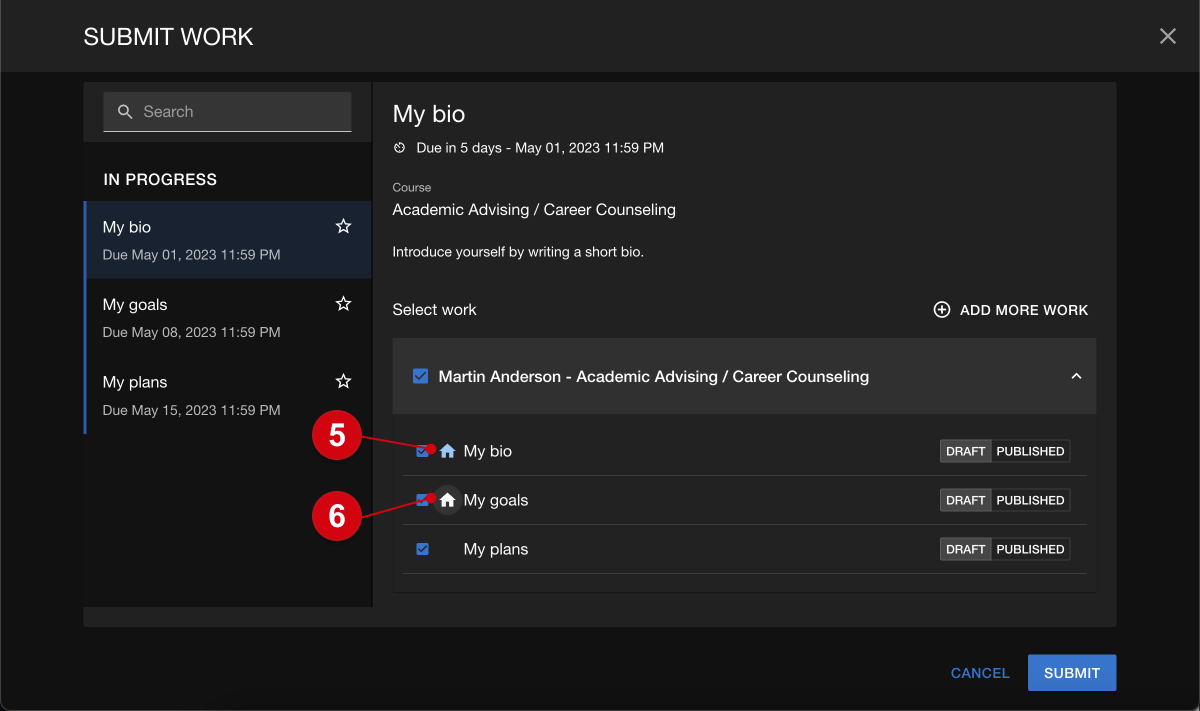 You can add additional work to your submission (7).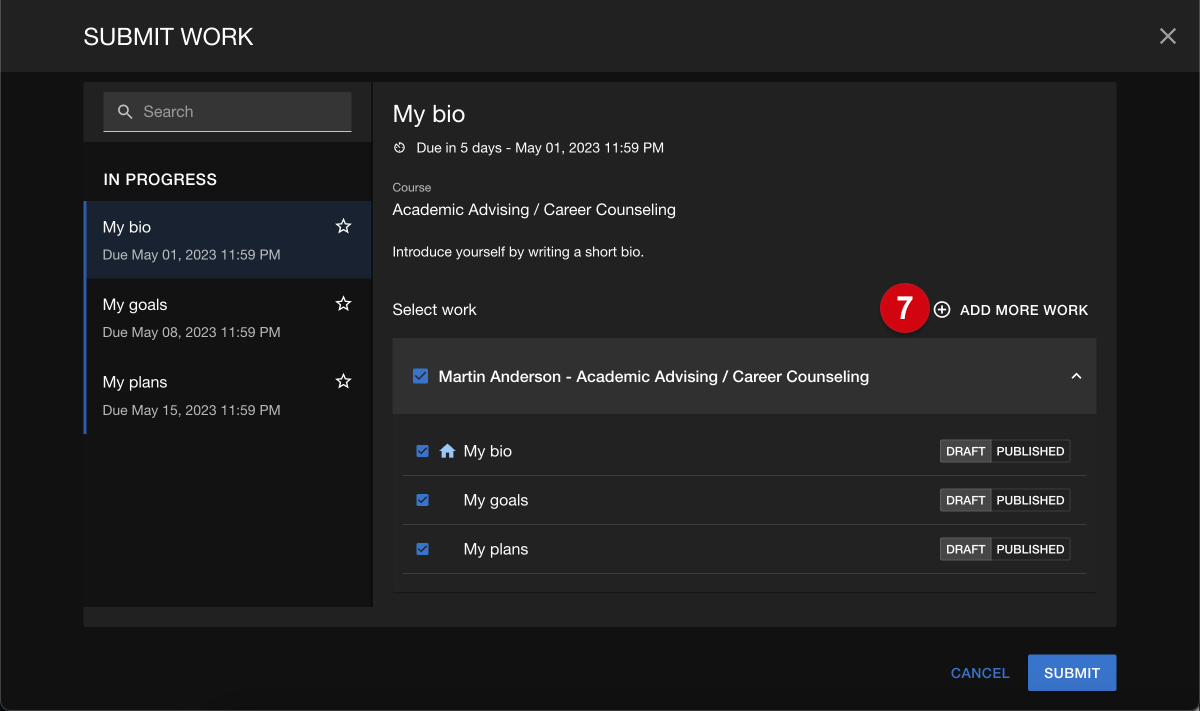 Select the work (8) and pages (9) to be added to the submission.
When ready, click "Submit" (10).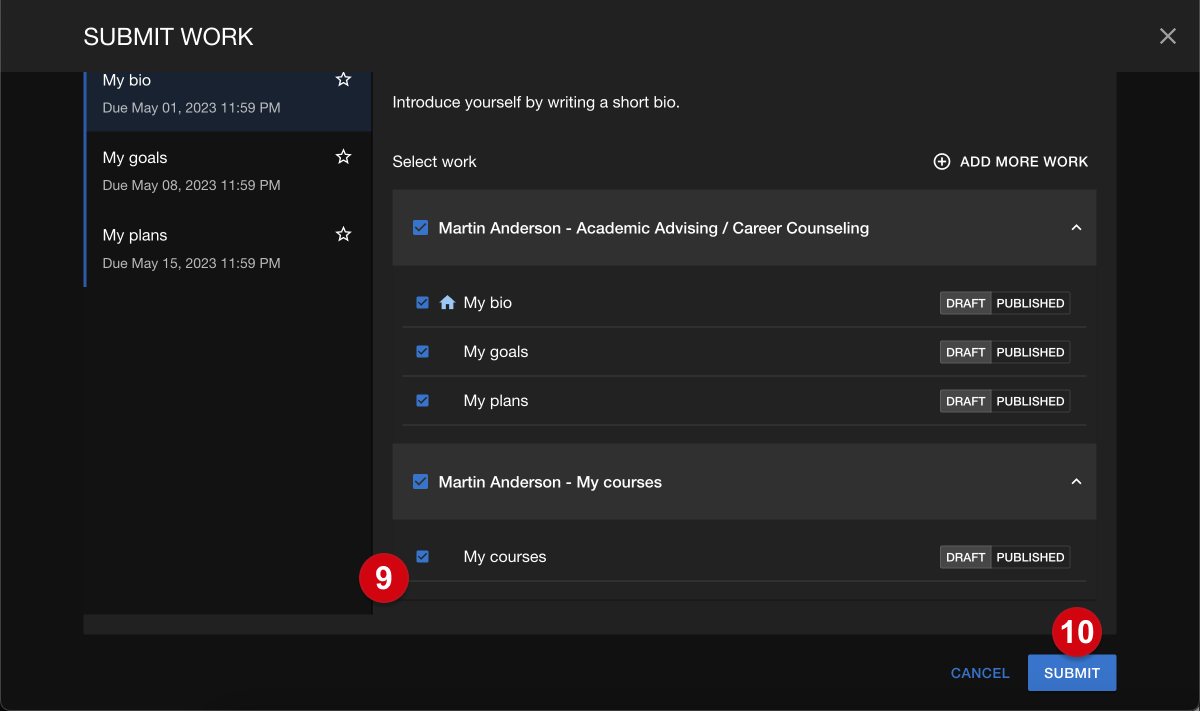 Depending on

assignment

settings, you may be asked whether or not to share your submission with peers (11).
Select an option and click "Submit" (12).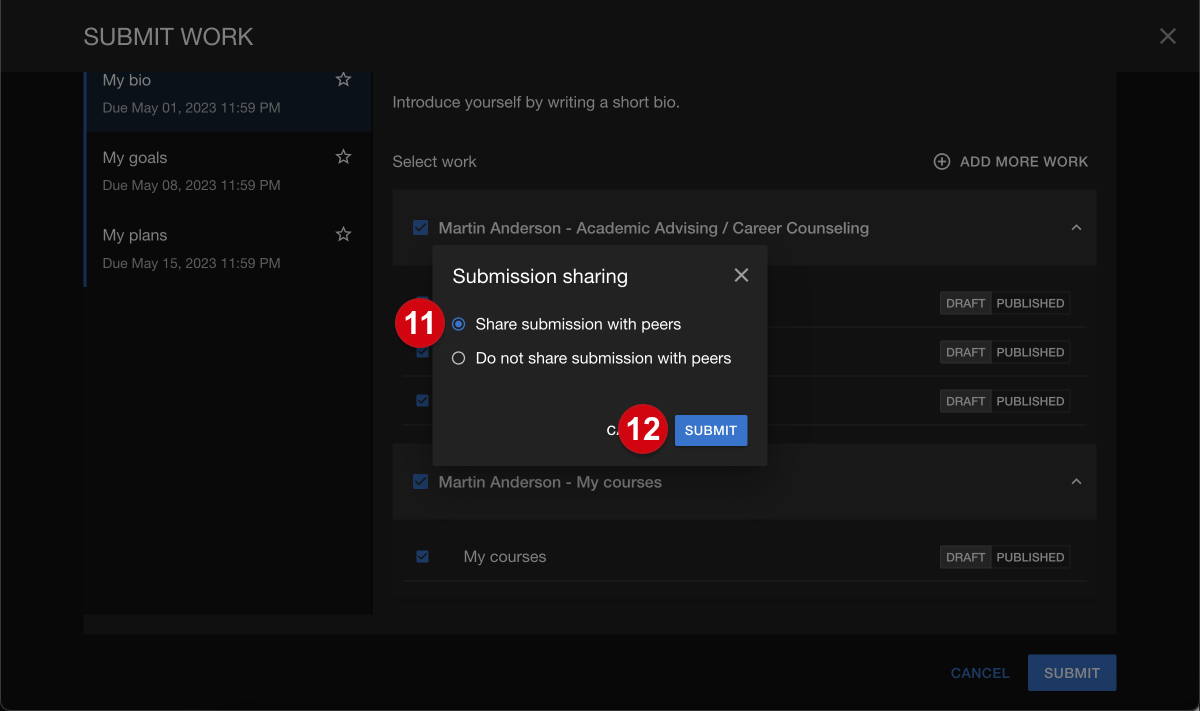 Multiple submissions
Make additional submissions to assignments allowing multiple submissions by clicking "Assignment actions" (1) then "Submit" (2).
Complete the submission by following the steps outlined earlier.