Version: Kora Courses, April 14, 2023 or later
Permissions required: Student
You can provide feedback
While viewing work shared with you – covered in this article
While reviewing peers' official submissions to

assignments

– not covered in this article.

For more information on providing feedback while reviewing peers' submissions, please see the "

Provide feedback with Conversations

" section of "

Assess and provide feedback on peer submissions

."
Provide feedback
NOTE: You must be logged in to view or provide feedback.
You can provide feedback using Conversations.
Click "Conversations" while viewing a page (1).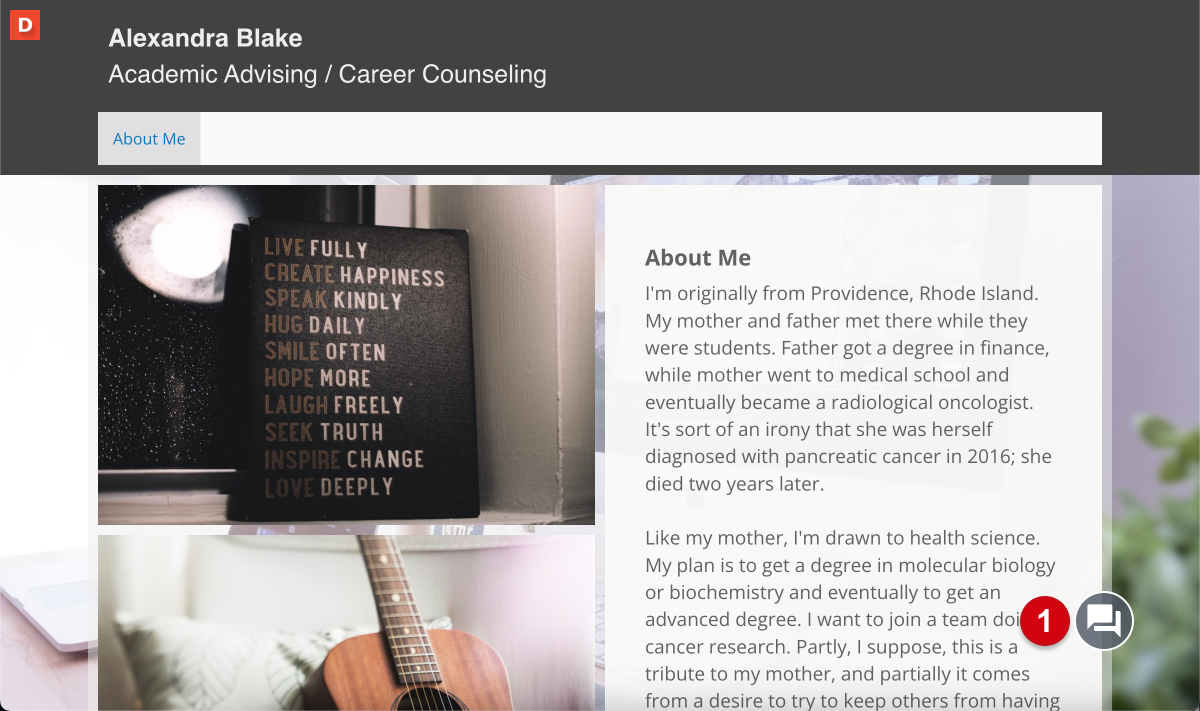 You can have multiple Conversations on an entire page (2) or on specific text selections (3).
NOTE: Text selection works only with text created in Digication. Text in uploaded documents cannot be selected.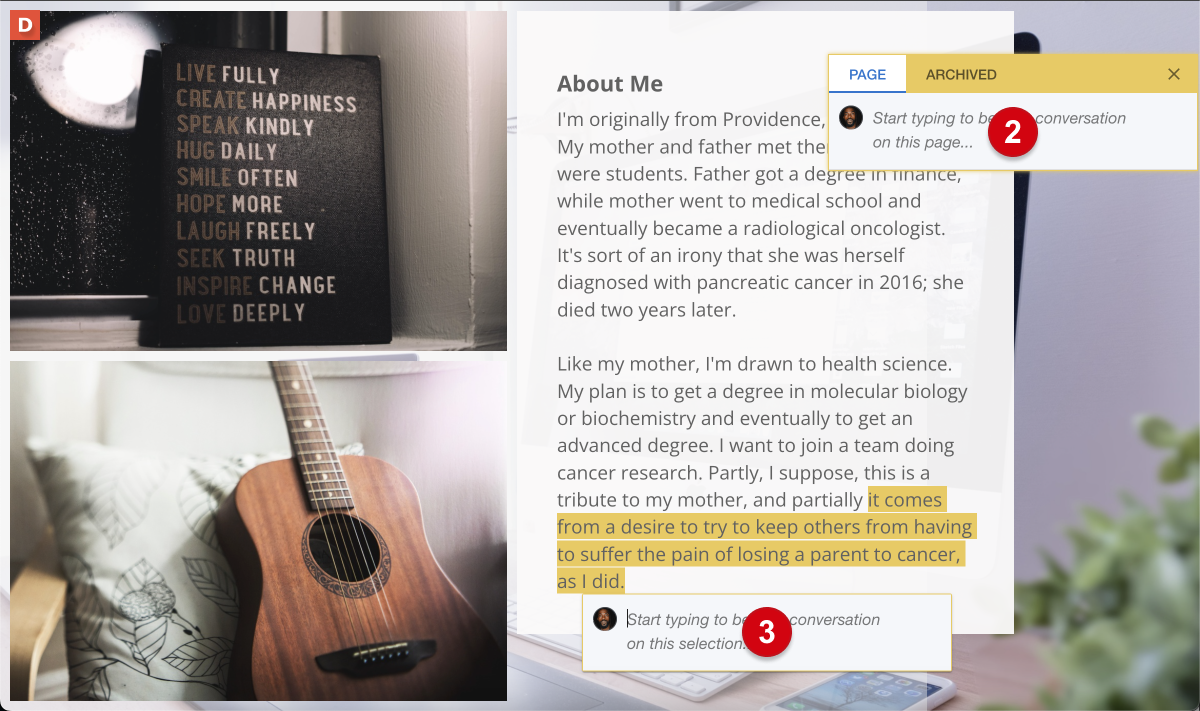 Format your comment (4).
Set who can view the Conversation.
NOTE:
Permissions are set on a per-Conversation basis. All comments within the same Conversation will follow the same permission settings.
Conversations are only available for logged-in users.
Set the permission level required to view the Conversation (5).
Click "Add" to give viewing permissions to specific people (6).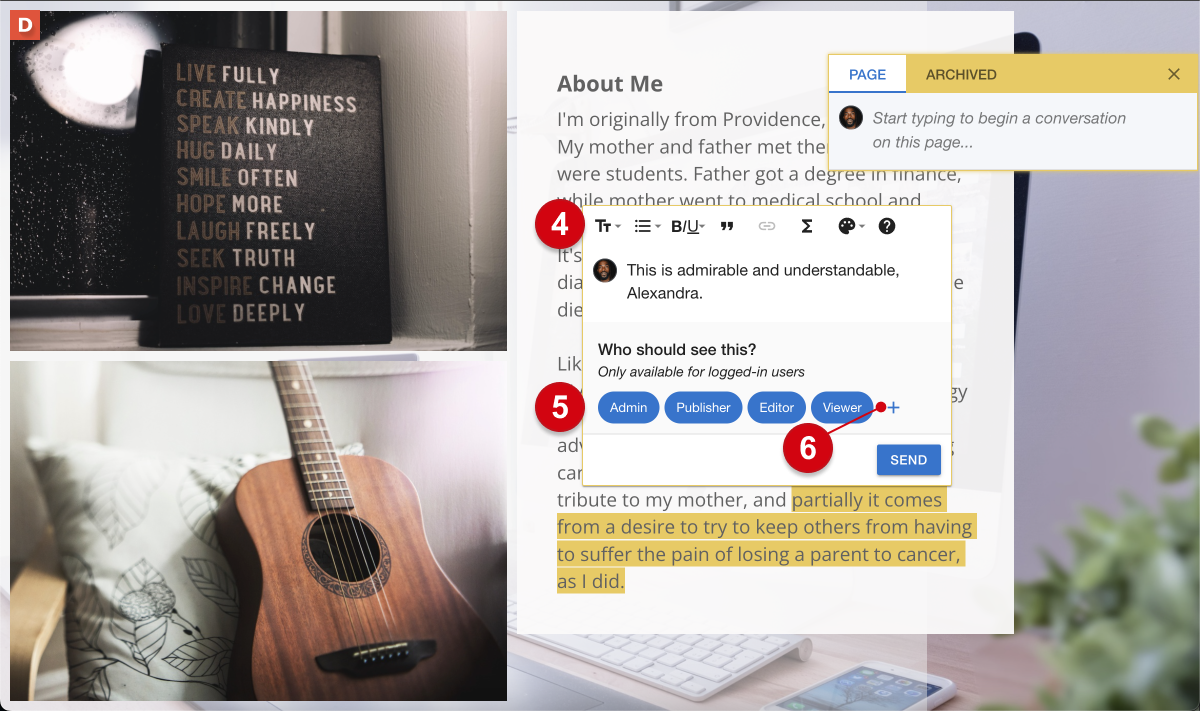 Search for (7) and click on people to add (8).
NOTE To be given permission to view a Conversation, a person must have at least "Viewer" permissions on the work.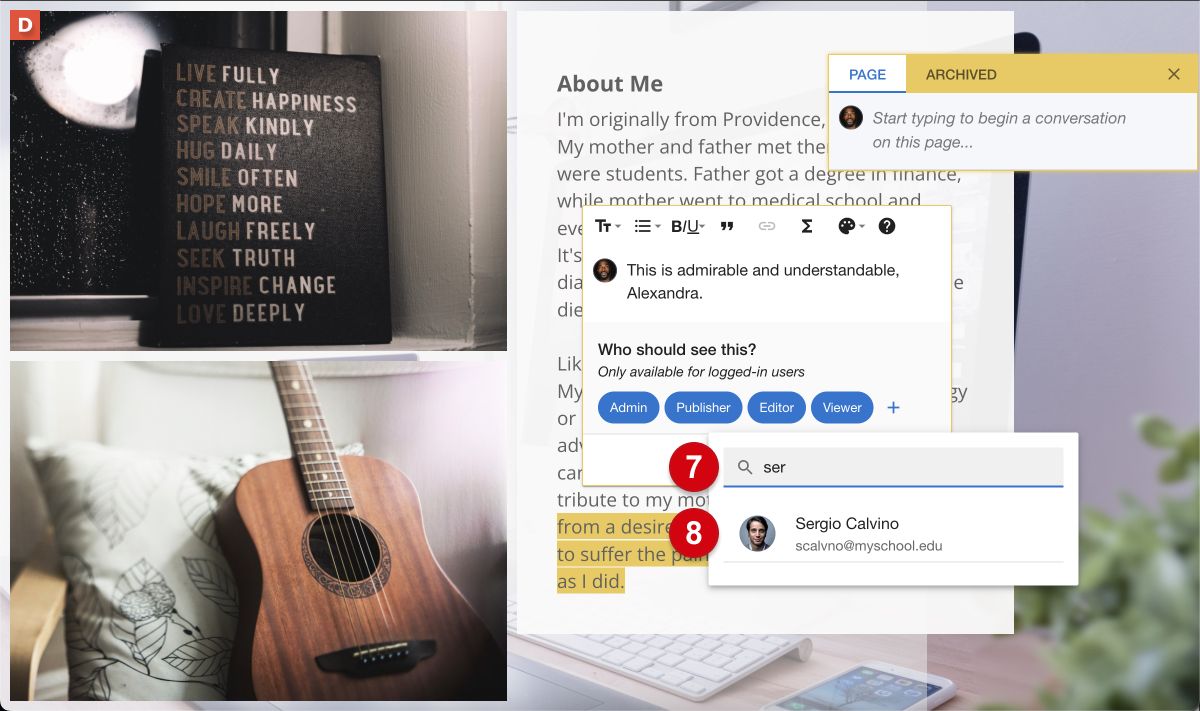 People added will appear among those who can see the Conversation (9).
Click "Send" (10).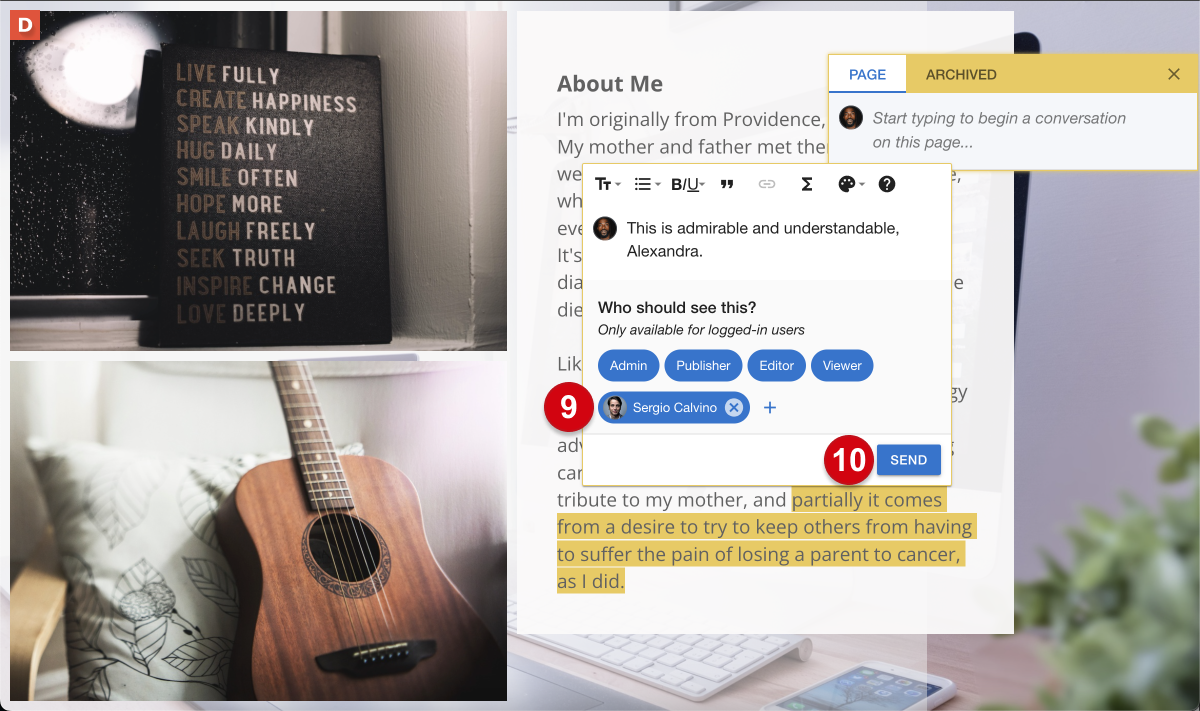 View, add, edit, or delete comments or Conversations
Open a Conversation by clicking a notification (1) or clicking "Conversations" on a page (2).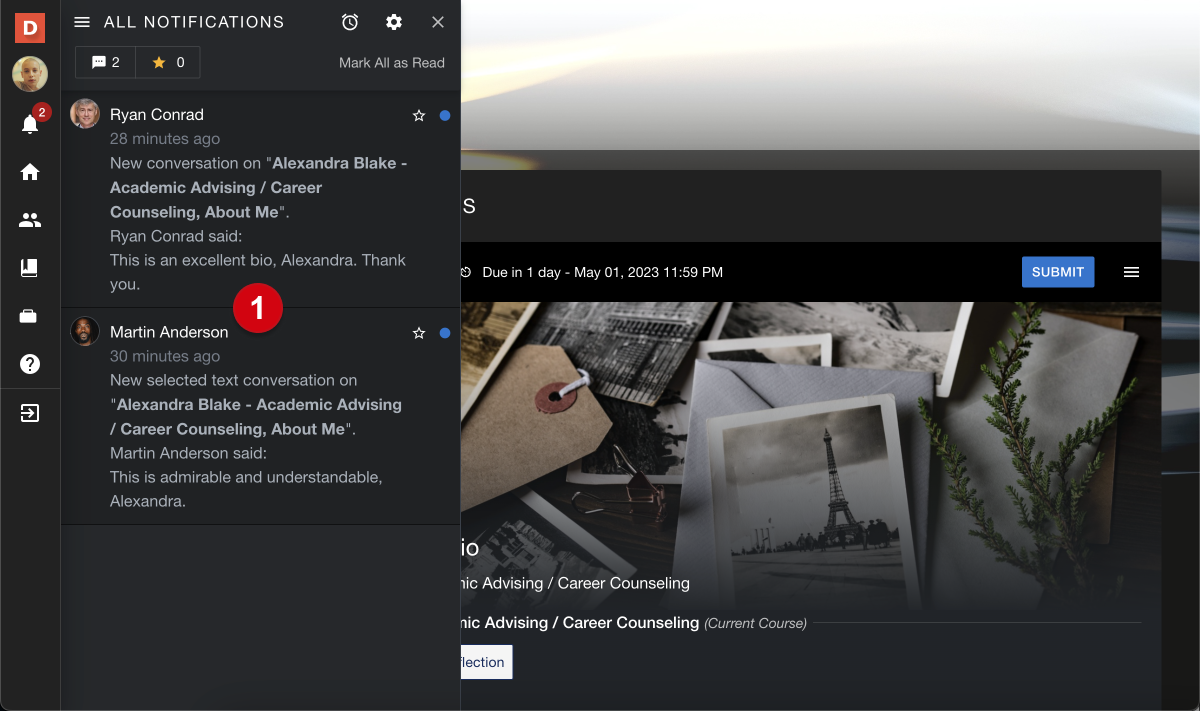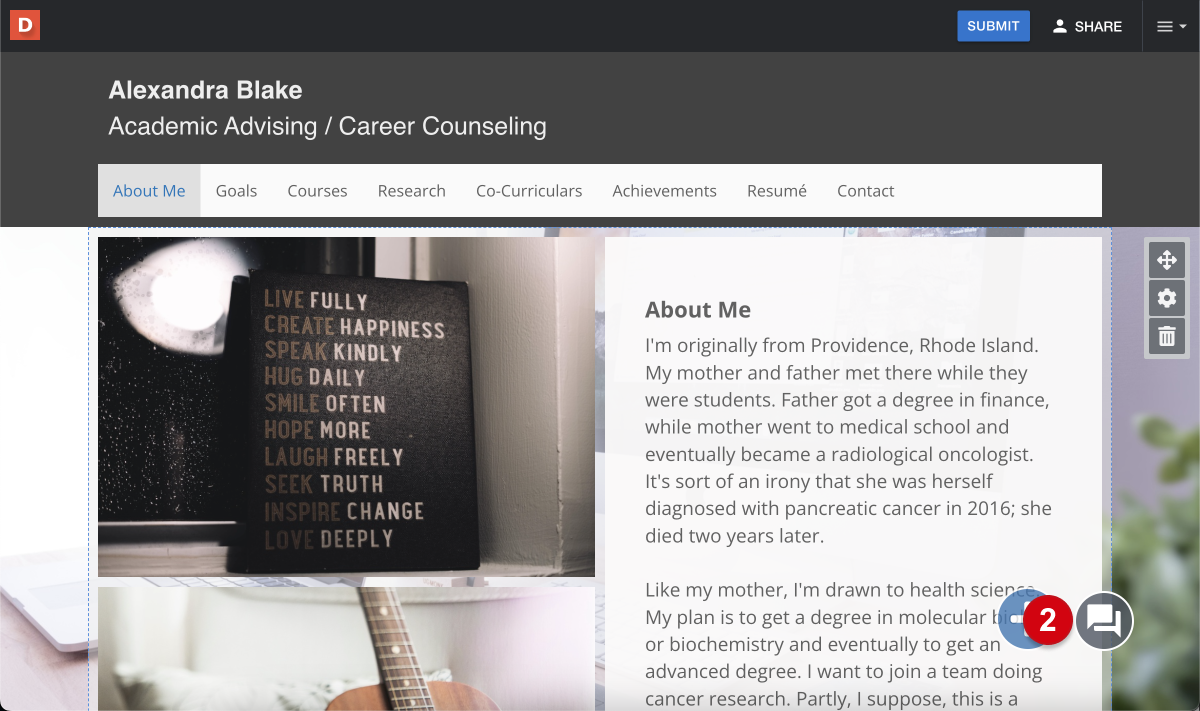 View comments by clicking a Conversation (3).
NOTE: Numbers show the number of comments.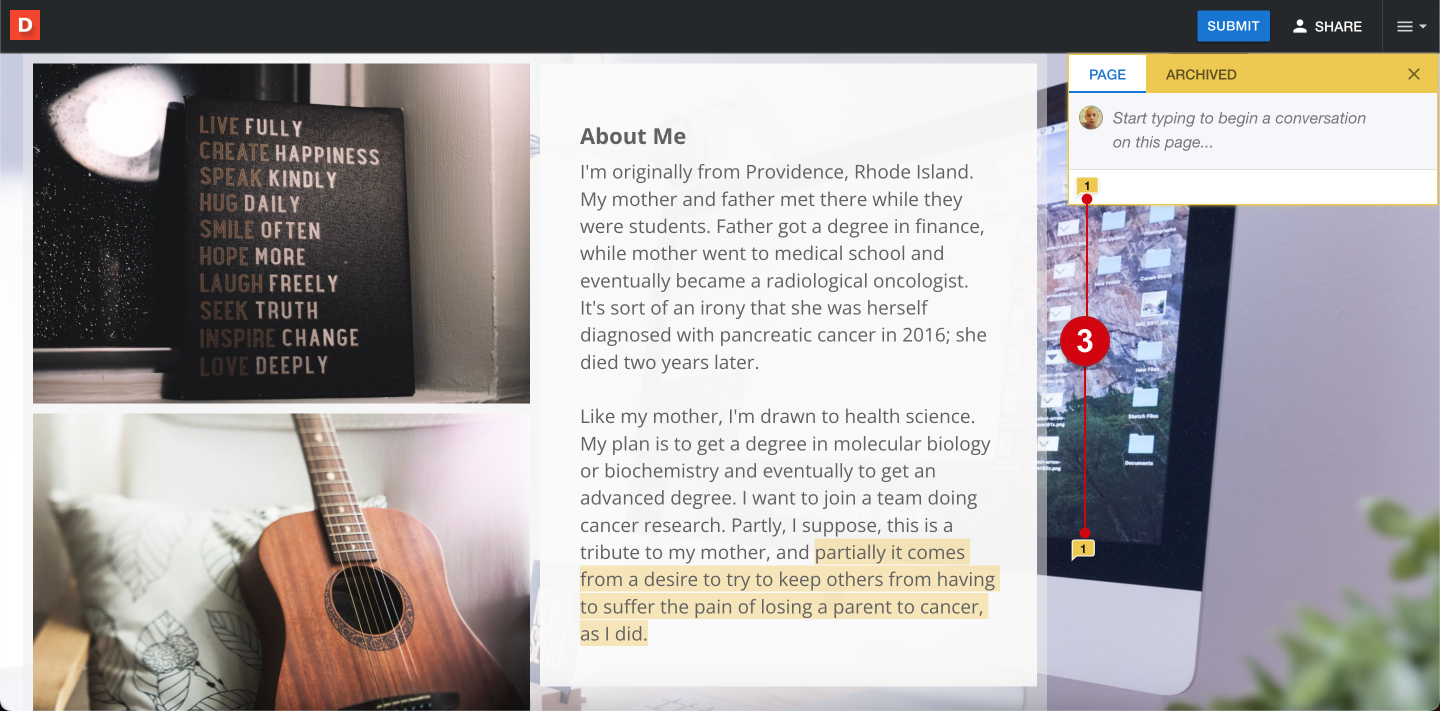 Add a comment
Click a Conversation.
Enter a comment (4).
Format the comment (5).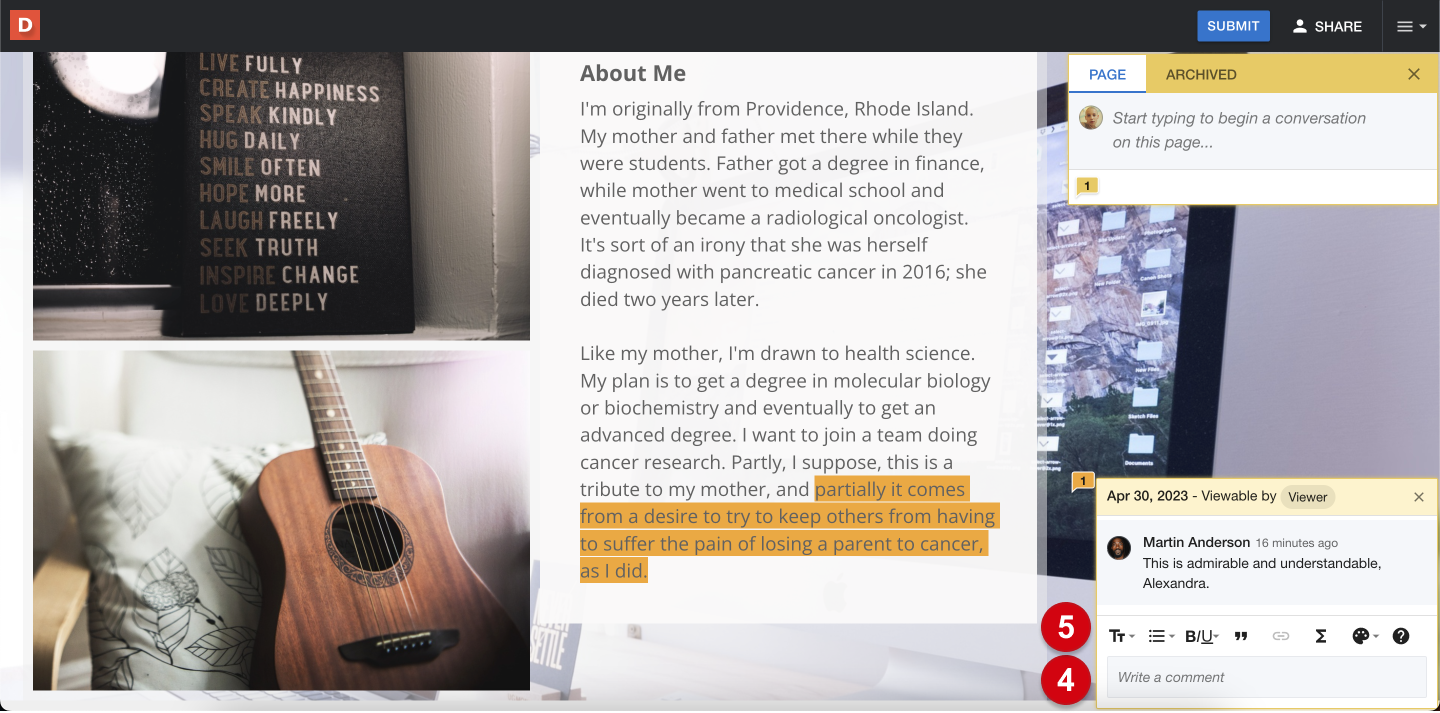 Press ENTER to send.
Edit a comment
Hover over your comment and click "Edit" (6).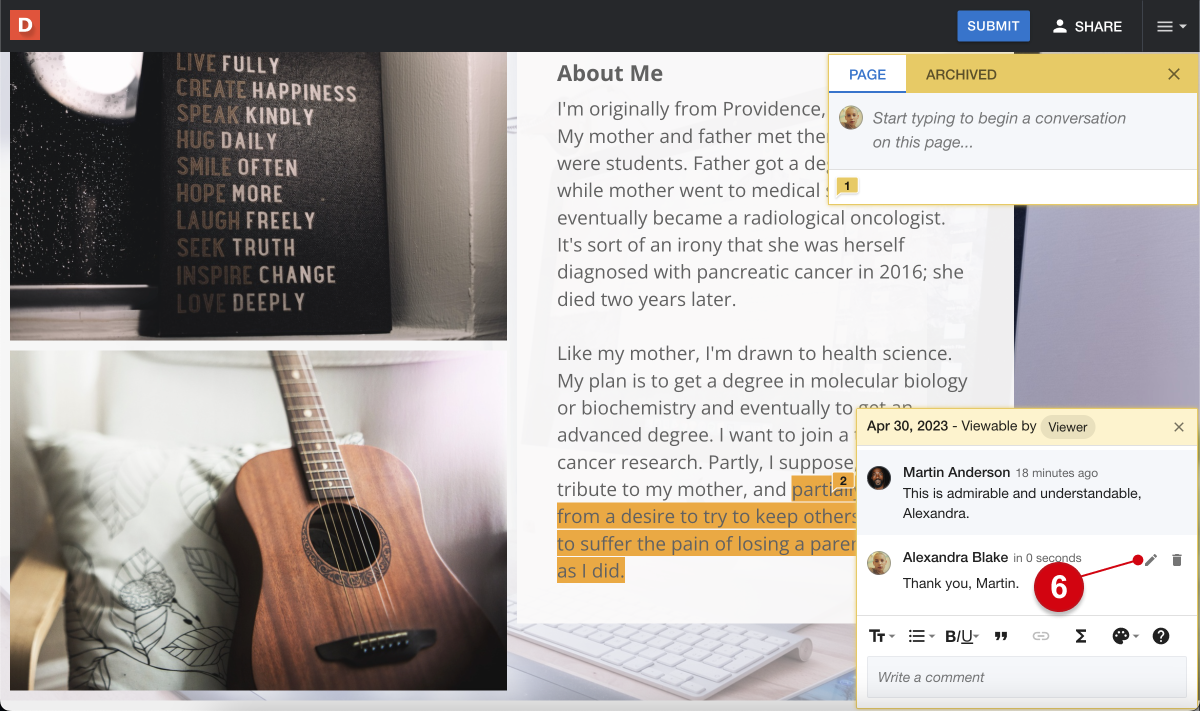 Edit the comment.
Press ENTER to update.
NOTE: You can only delete Conversations and comments you created.
Delete a comment by hovering over it and clicking "Delete" (7).
Delete a Conversation by hovering over it and clicking "Delete" (8).