Version: Kora Courses, April 14, 2023 or later
Permissions required: Student
Create work for assignments
Select an assignment (1).
Add work (2) to the

assignment

or continue existing work (3).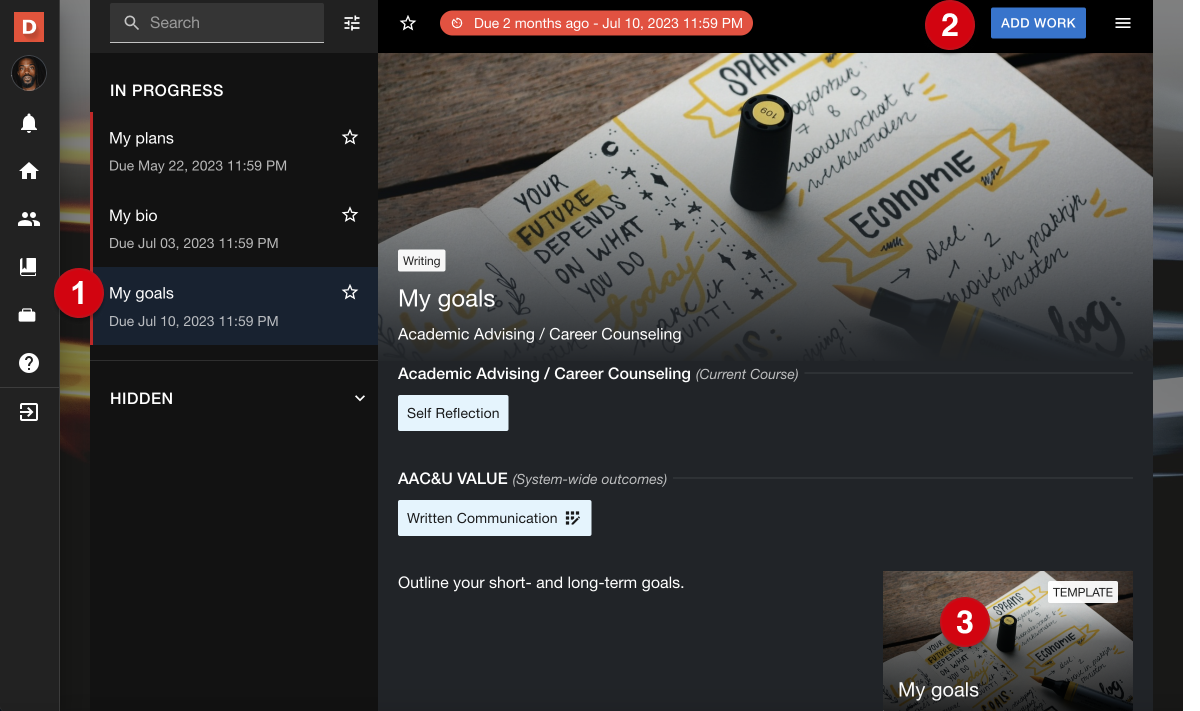 Add a module
A page contains one or more modules. Modules can contain text, images, files, multimedia, and other content.
Click "Add Content" (4) to add rich text modules (5), add tables (6), upload files (7), take pictures (8) and more.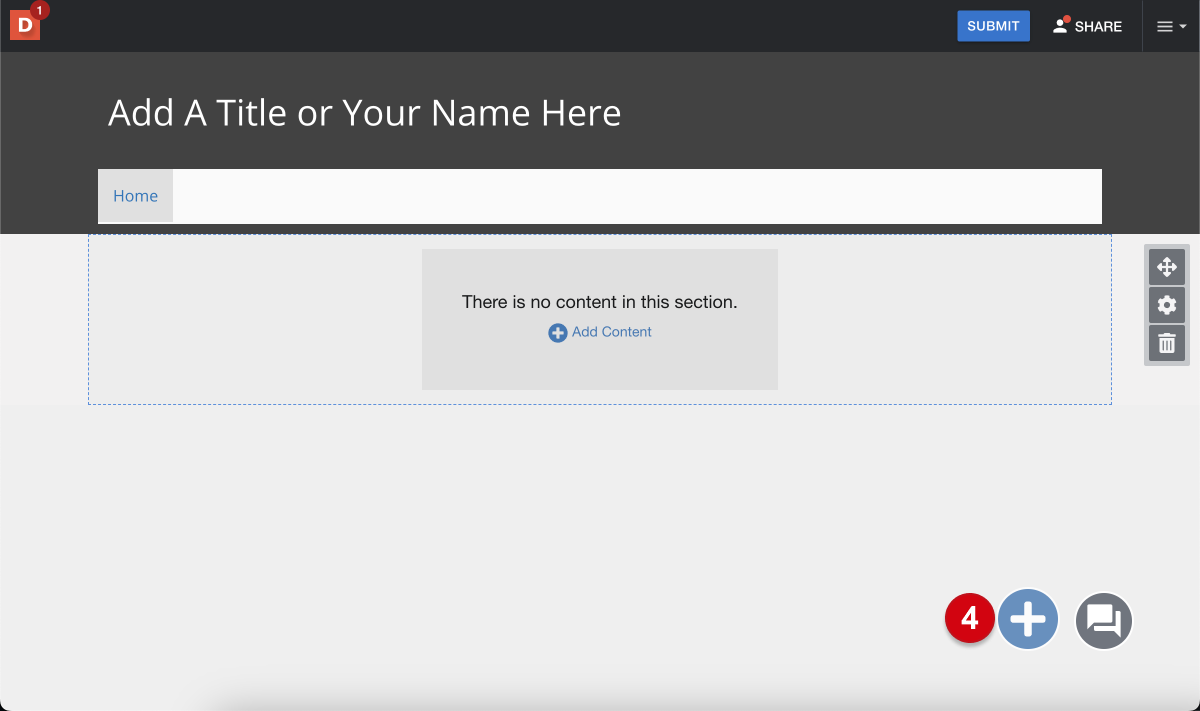 For more information about adding modules and content to your work, please see the articles in "Add Modules and Content."
Edit a module
To edit a module, hover over the module and click "Edit" (9).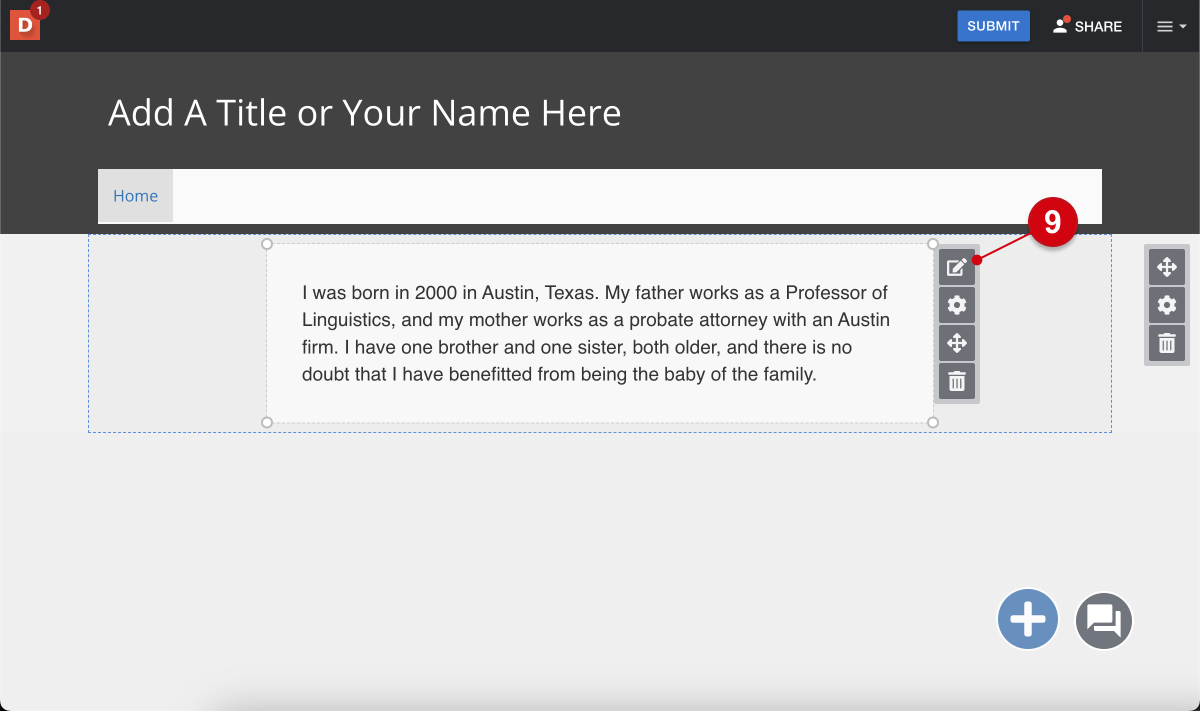 Move a module
Use the move tool (10) to move a module to a different location.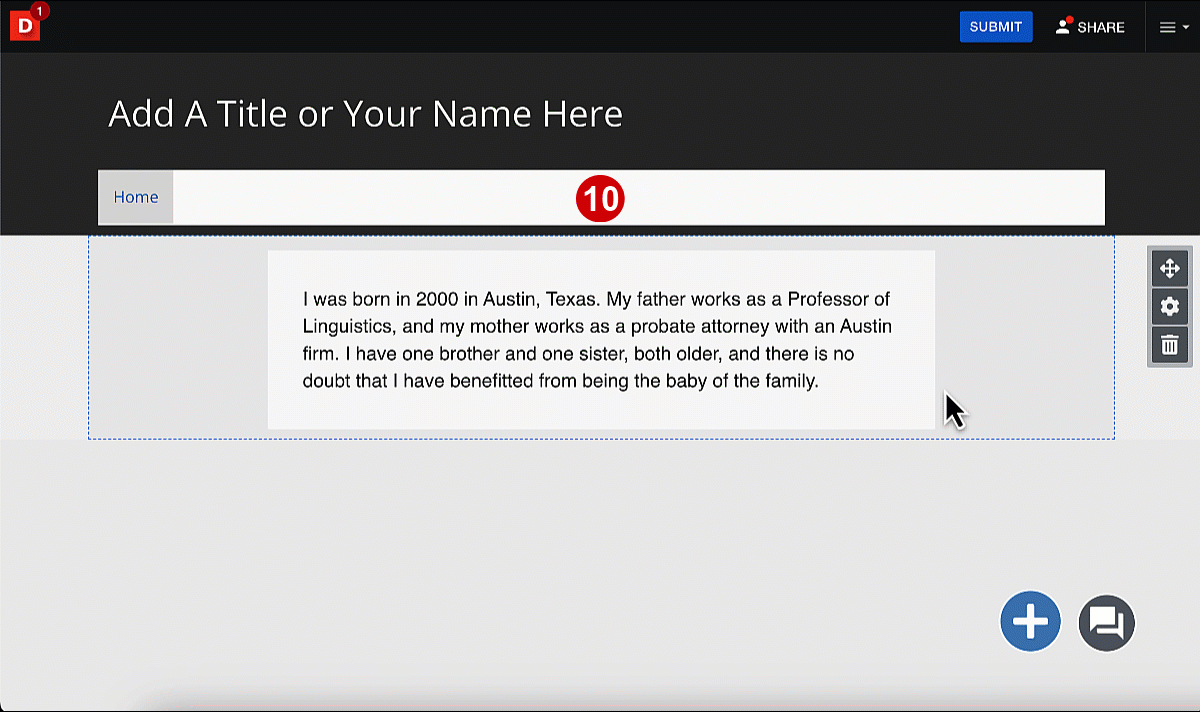 Resize a module
Click and drag its border or corner to resize a module (11).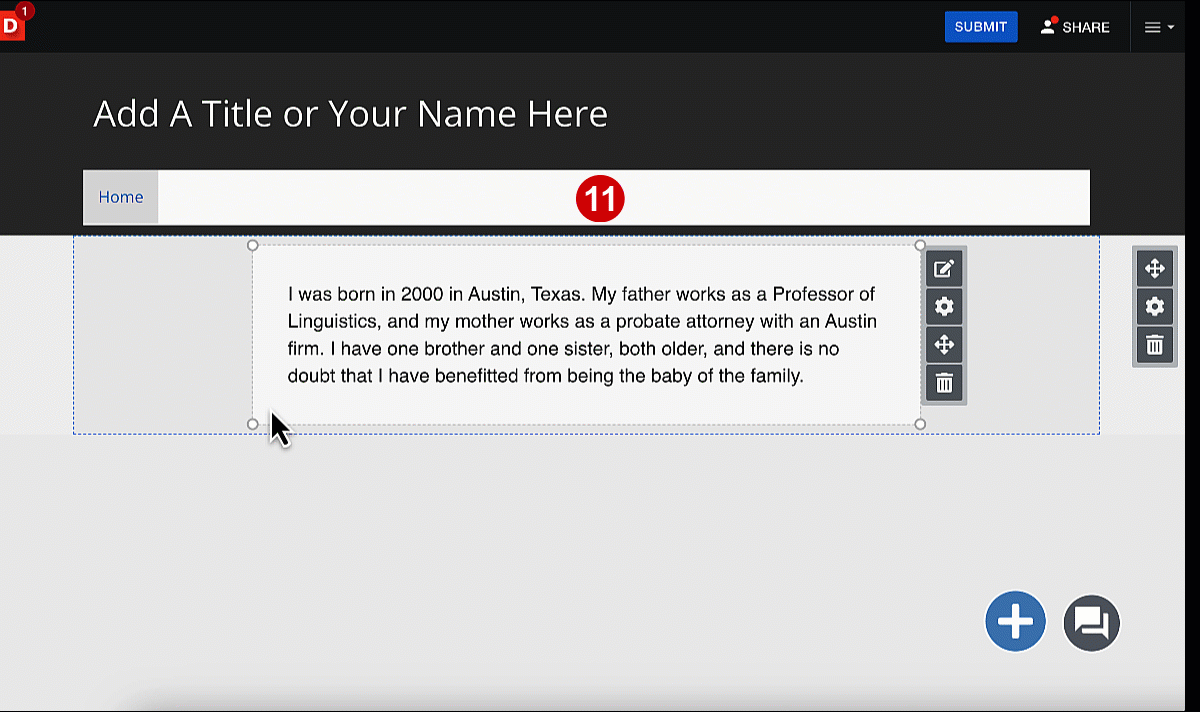 Edit module style
Click "Settings" (12) to edit module style.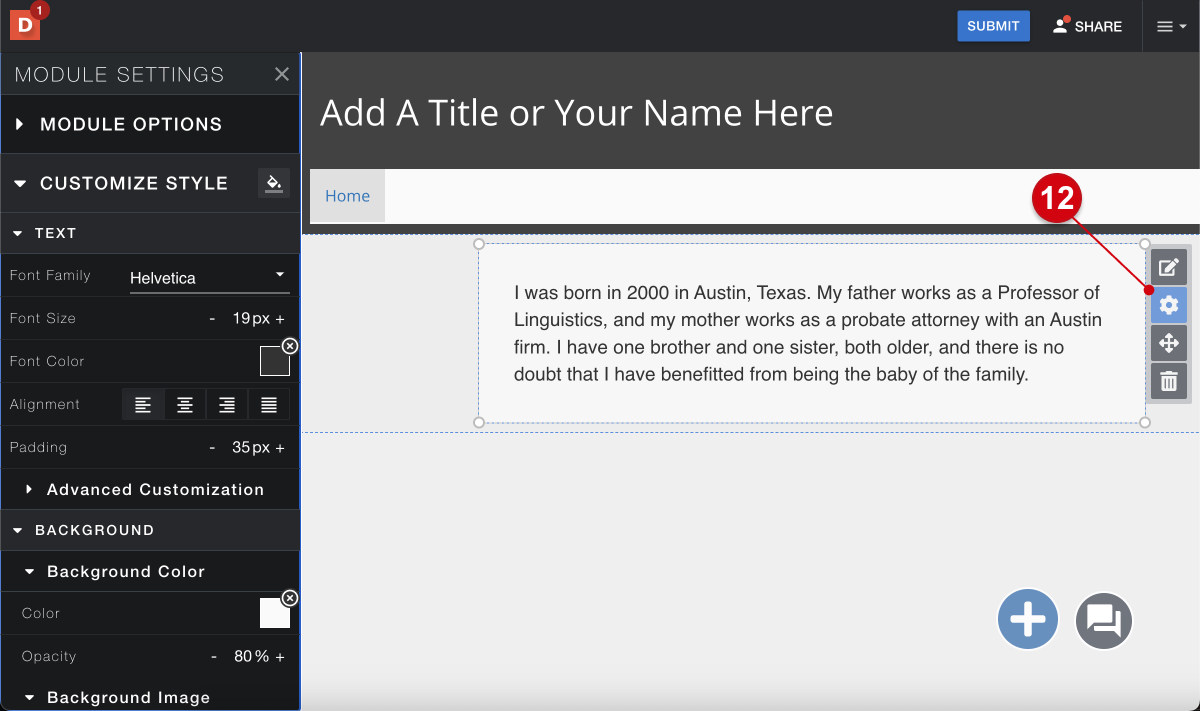 For additional information about the styling of sections and modules, please see the articles in "Style and Customization" section.
Add a section
Each page can be made of one or more vertically stacked sections. Each section can have customizable backgrounds, and they can contain one or more modules.
You can add additional sections by clicking "Add content" (13).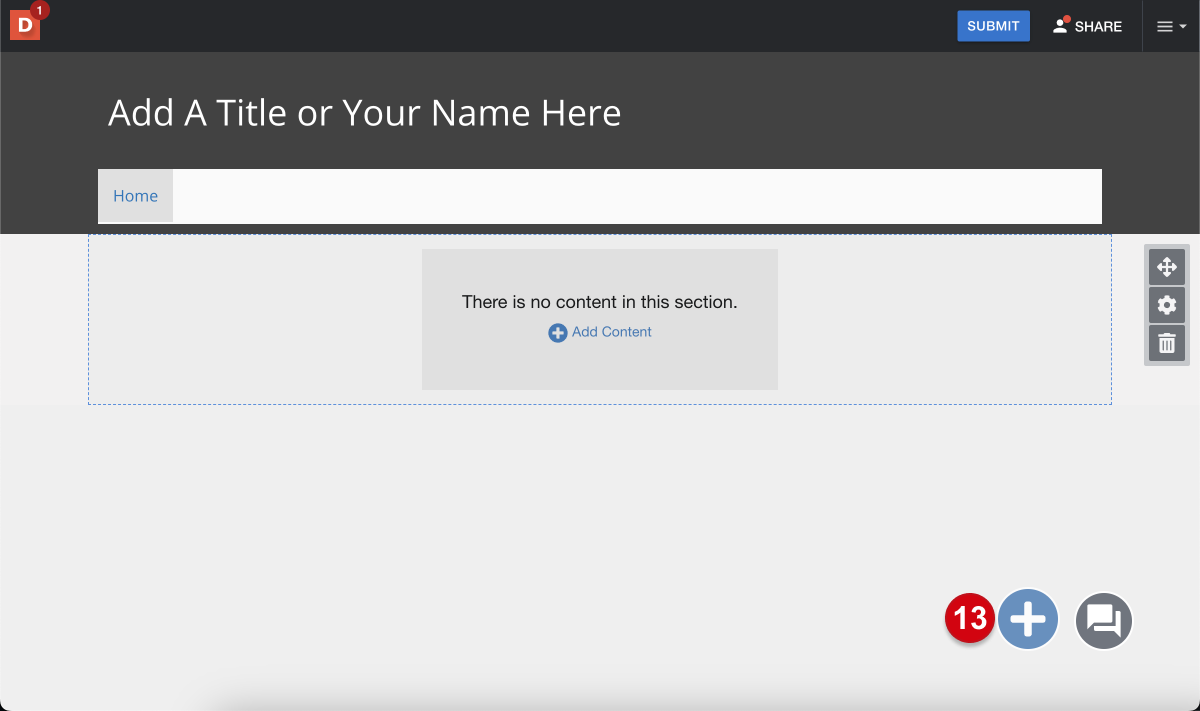 Click "Section" (14).
Add a section background
Add a background to a section by clicking "Settings" (15).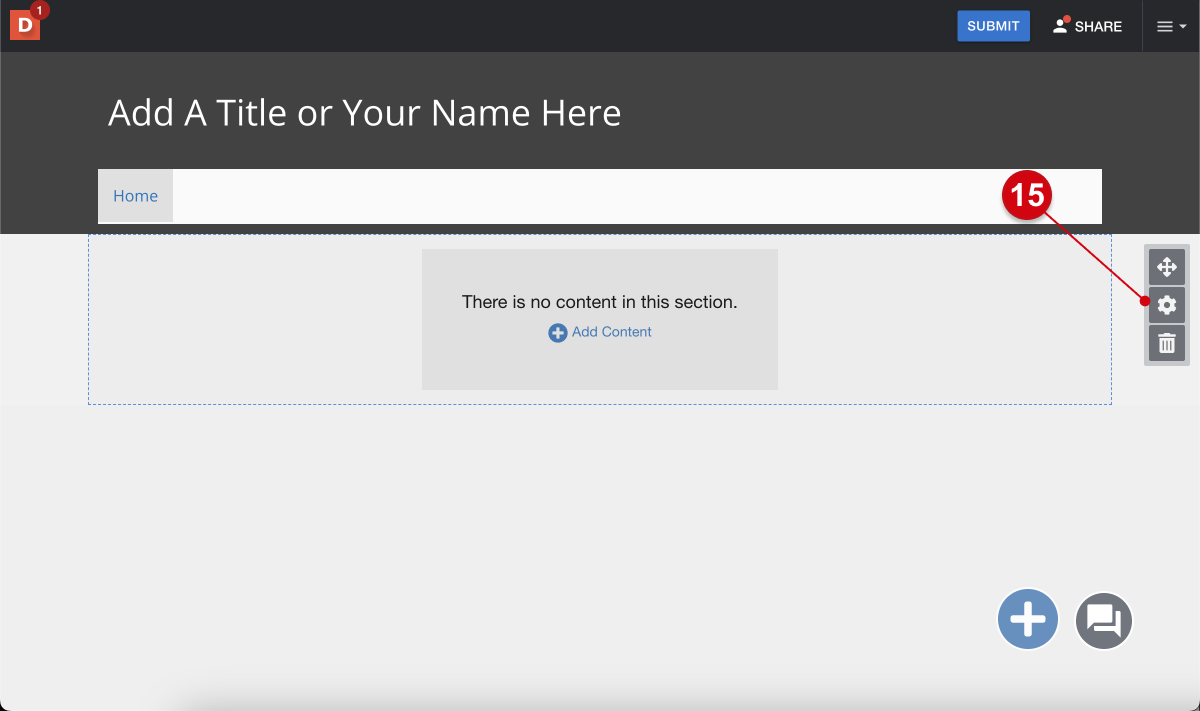 In "Section Settings" (16), scroll to "Bottom Layer Background" (17)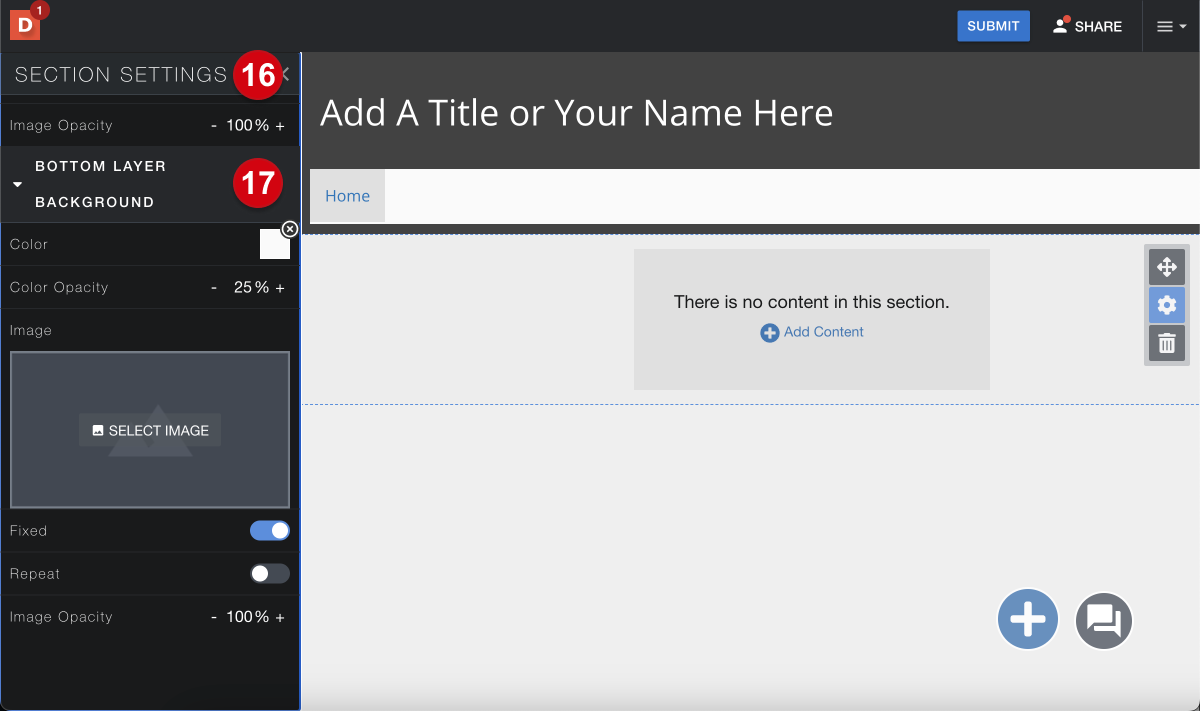 Add an image background by clicking "Select Image" (18).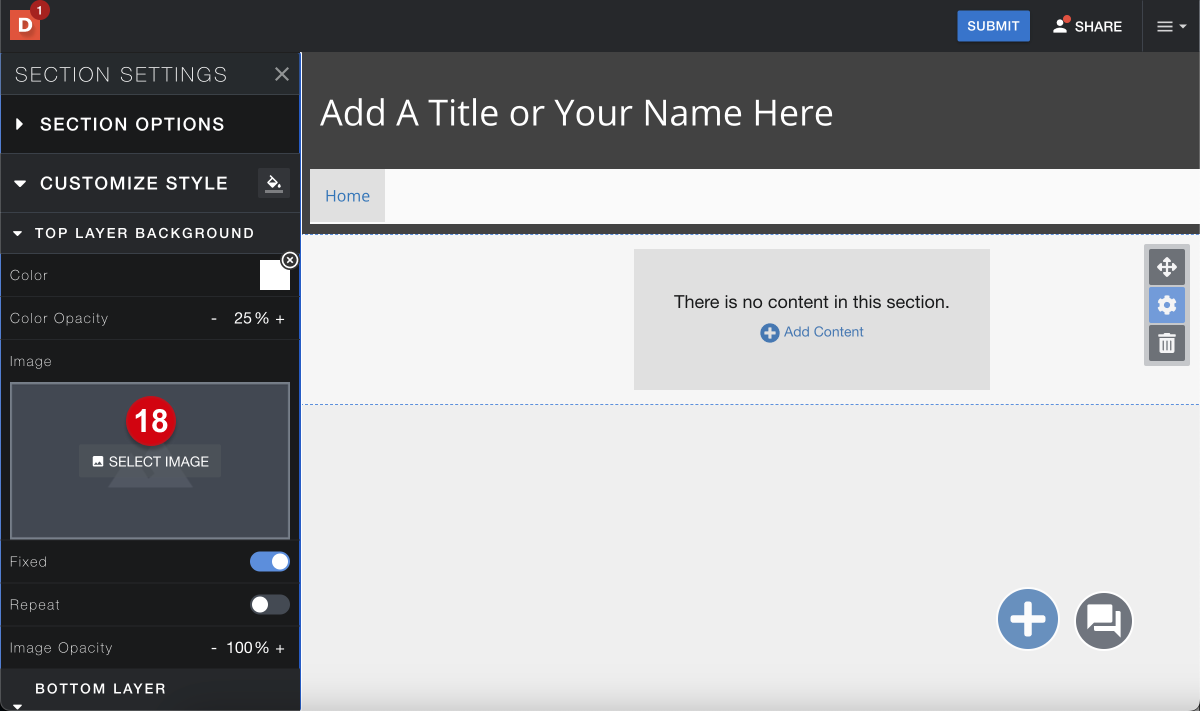 You can add images in several ways:

Upload an image file (19).
Take a picture (20).
Search for an image (21).
The image (22) will be added as a background to the section.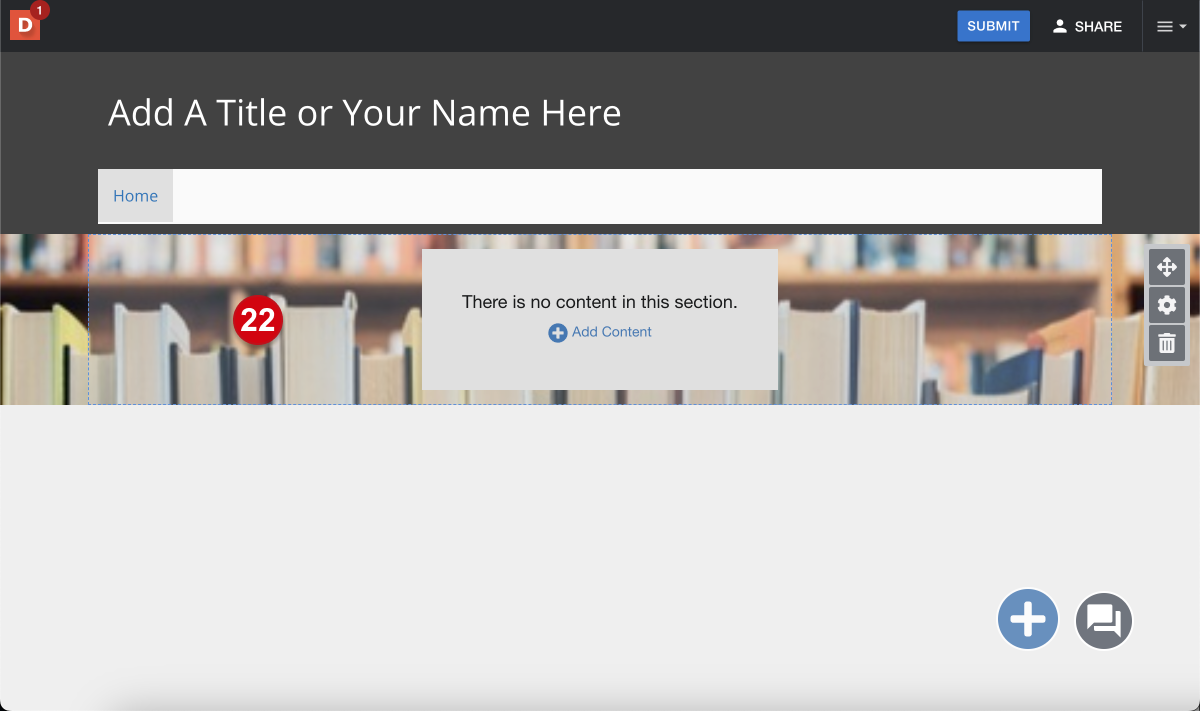 Add and rearrange pages
Your work is organized into a single page or multiple pages accessible from the navigation menu (1).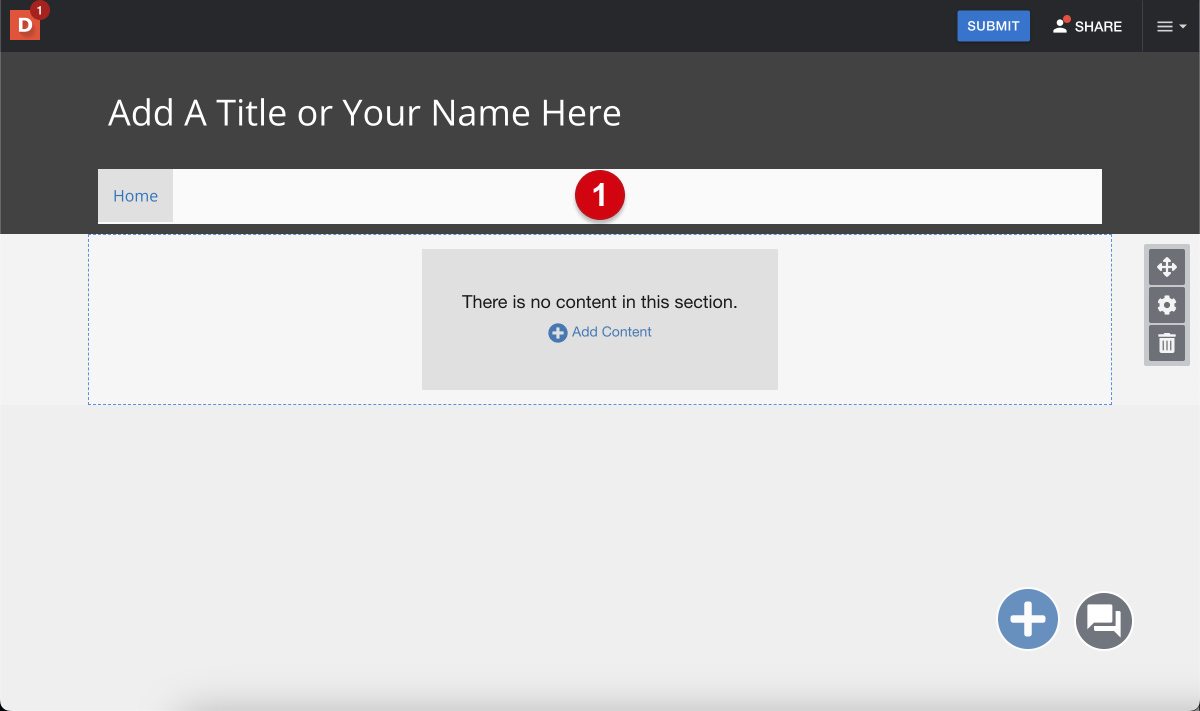 Hover over the header section and unlock it (2).
Hover over the navigation menu and click "Edit" (3).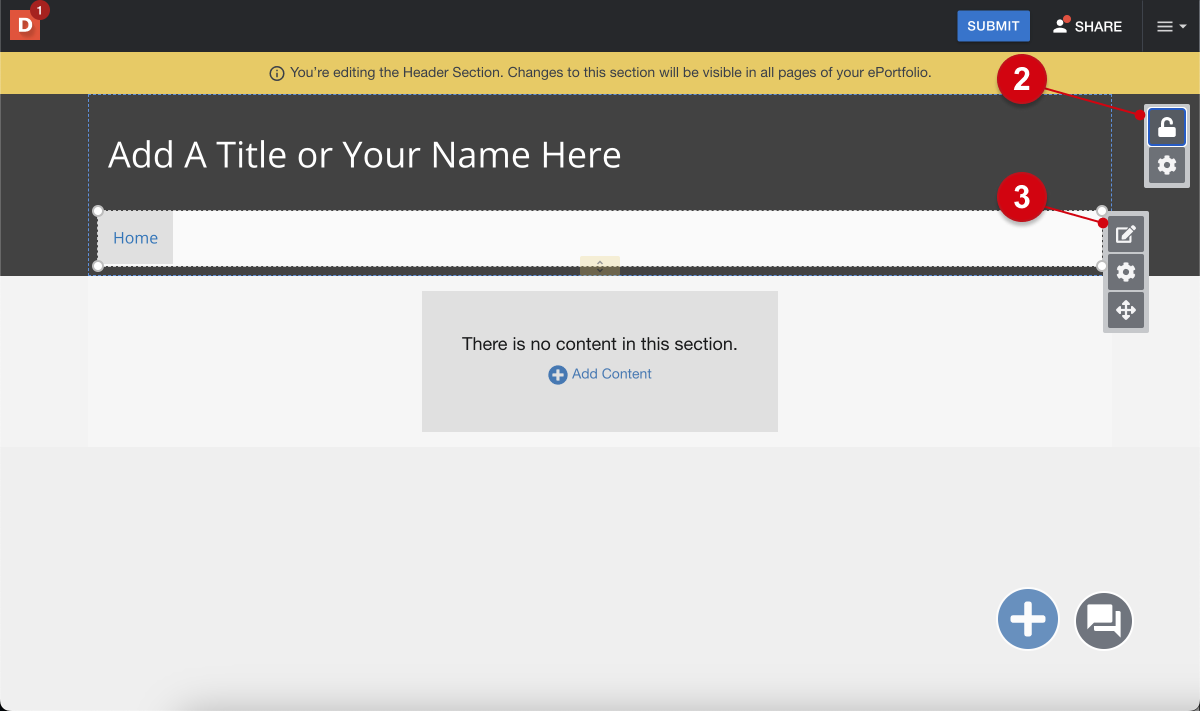 In "Page Settings," you can add (4), delete (5), reorder, and create pages or subpages.
Submit work
1. Through "open work"
Submit while the work is open (1).


Current assignment (2) is selected by default if you do not change the page in your work during the submission.


Select the pages (3) and "Submit" (4).





2. Through "My assignments and activities.


Submit from "My assignments and activities" (1).




When submitting through "My assignments and activities", you will always see the current assignment (2) selected by default.



Select the pages (3) and "Submit" (4).




For more information about submitting your work, please see "Submit work"