Digication's Individual Plan is designed for schools and institutions that do not have an Enterprise Plan with Digication.
Students and alumni can set up their Individual Plan directly in Digication. The Individual Plan costs $20 per year and users can subscribe securely using a credit / debit card.
Institutions that would like to activate the Individual Plan should speak to their contact at Digication, or contact support@digication.com.
Once the Individual Plan has been activated for your institution, you can view student account information through the Users section of the Administration area.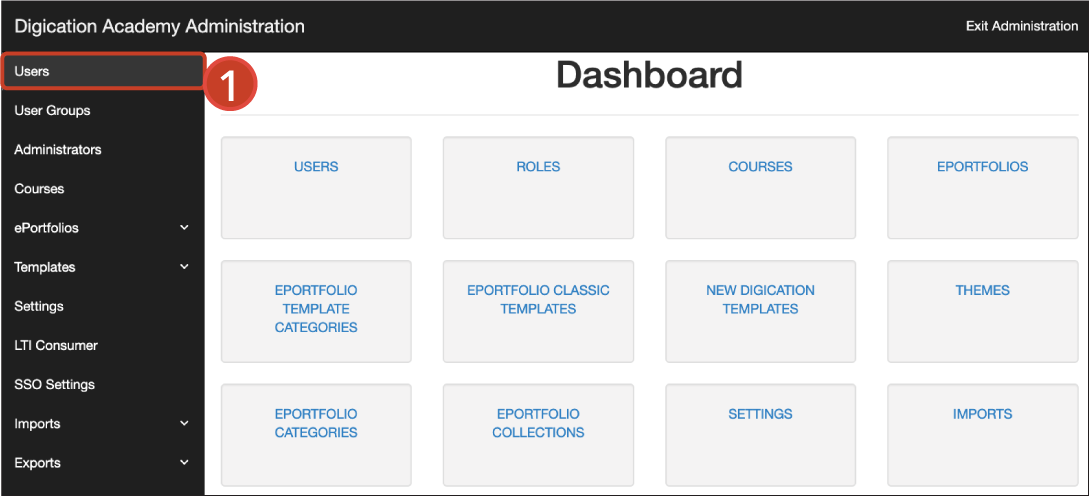 In the User section, the Plan column (2) specifies whether each user has an Enterprise or Individual plan. Plan Status (3) will either specify:
Active

- User has an active account, either on the Individual or Enterprise Plan.

Inactive

- The Individual Plan has not been activated by the user.

Expired

- User previously had an active Individual Plan but it has expired.
Finally, the Expiration column (4) will display the date that the current subscription will end or auto-renew for an Individual Plan. The column will display "N/A" for all other users covered by an Enterprise Plan or users with "Inactive" Plan Status.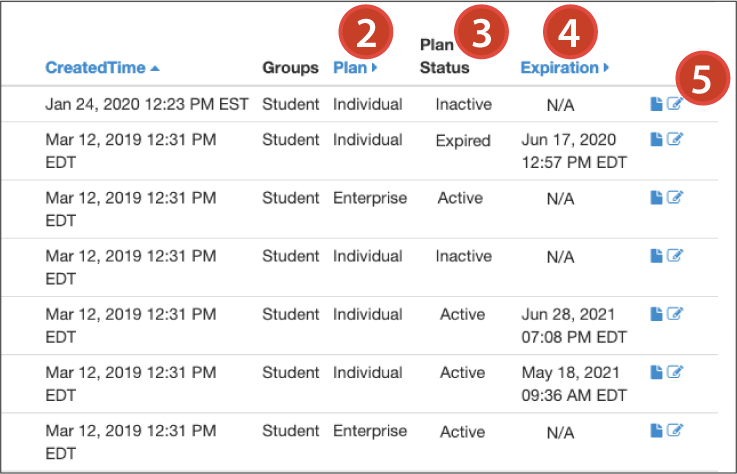 Click the Edit button for an individual user (5), to edit the individual license status for an individual user. In the Payment Information section of the individual User page, use the available checkboxes to select whether the user will be on the Enterprise or Individual plan.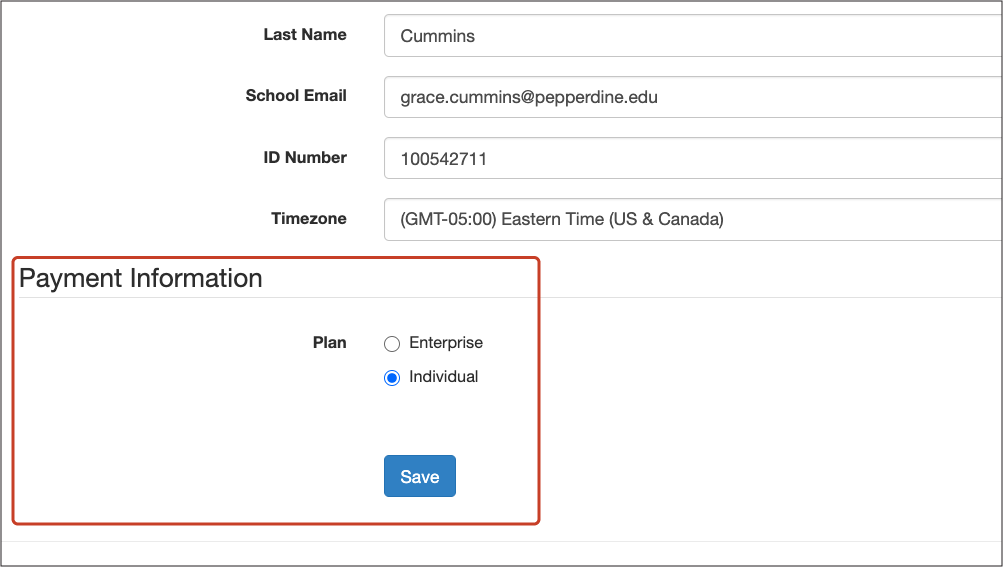 Please note that admins can likewise edit the individual license status of users through a CSV import. Please see the following article for instructions on doing so: Creating and/or Updating Individual Plan Users with the CSV Import