Digication administrators receive email notifications anytime a template is saved as "Private within [your school]" in "Template Settings."
Templates Saved as Private within your School
Templates saved by students or faculty members as "Private within [your school]" in "Template Settings" require Digication administrator approval before becoming visible to an institution's general users.
NOTE: Any individuals, courses, or groups with which the template is shared in "Template Settings" (1) or "Share Settings" (2) will have immediate access to the template.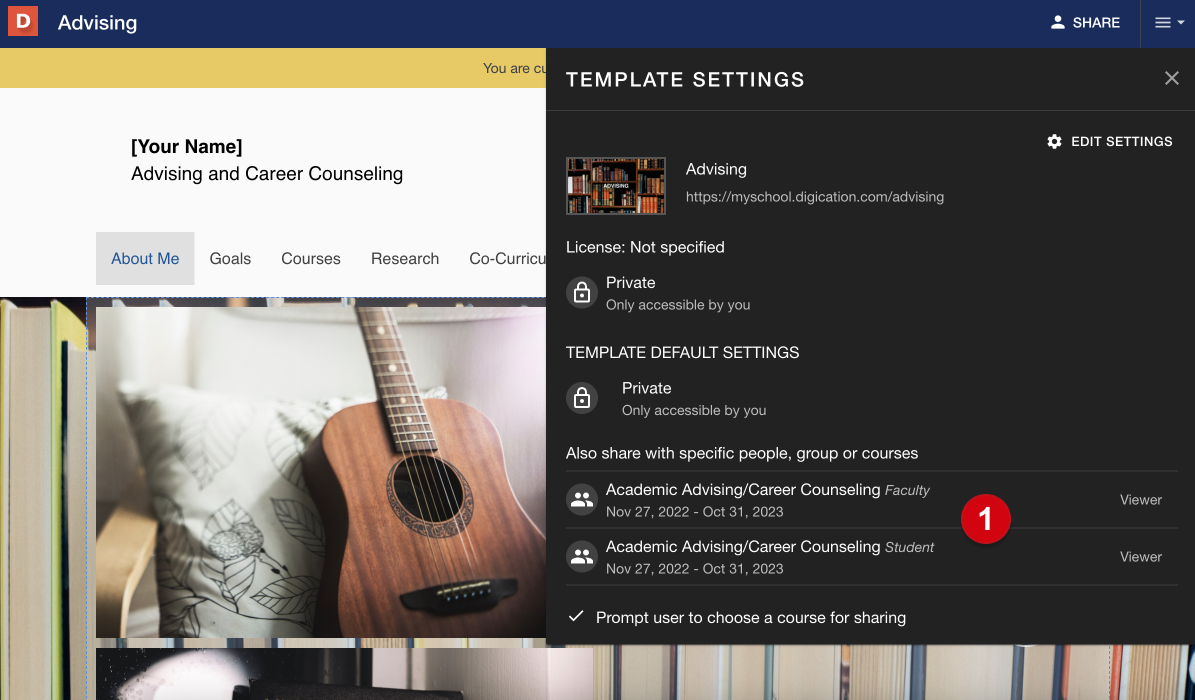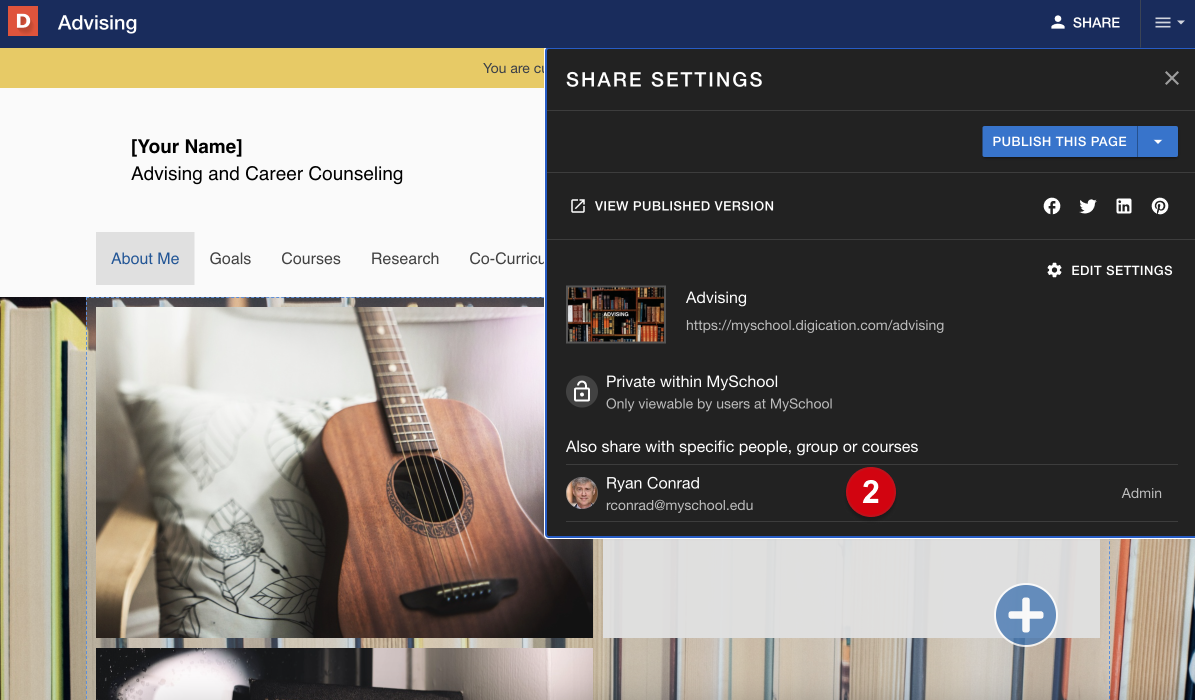 Templates saved as "Private within [your school]" by administrators receive automatic approval and are visible in the Library immediately.
Digication Notifications
When students or faculty members save templates as "Private within [your school]," Digication administrators with appropriate Notification Settings receive a Digication Notification requesting review and approval of the template (3).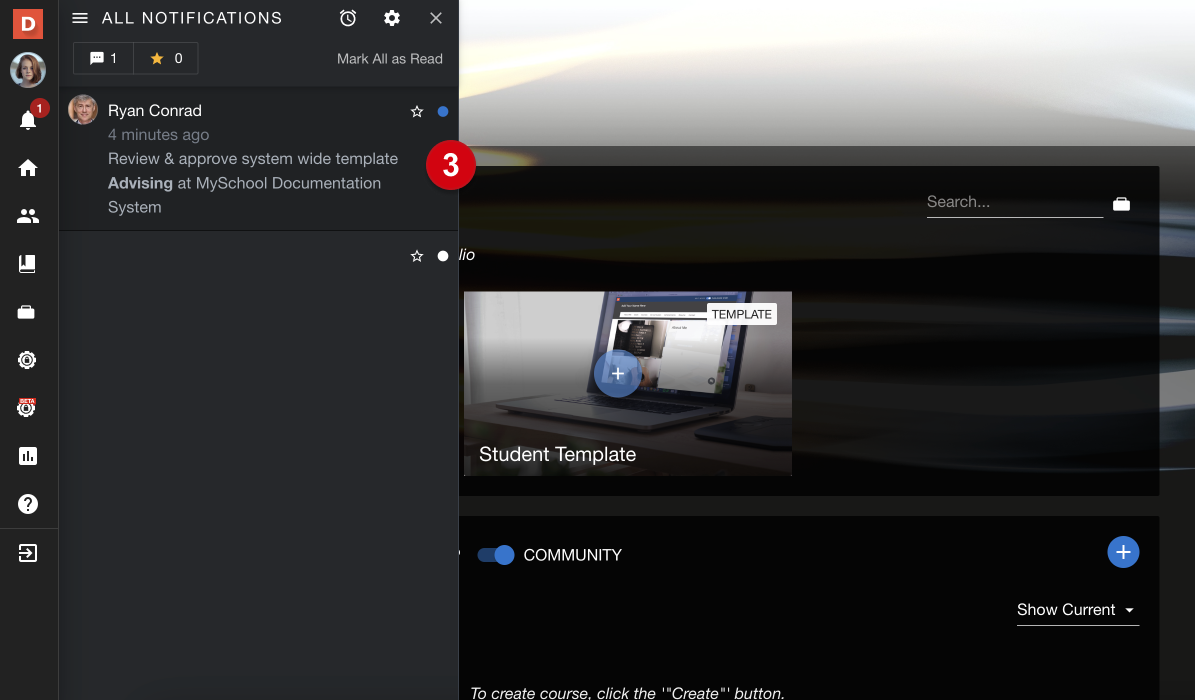 Click the notification to open the template requiring approval.
Review, Change, and Approve Templates Requiring Approval
Click "Review Permission" (4).
Review and, if necessary, make changes to Template Settings (5).
Approve the template by doing one of the following:

Select "Make a Copy" (6), then "Approve" (7) to create a copy of the template and approve that copy.
Click only "Approve" (7) to approve the current template without making a copy.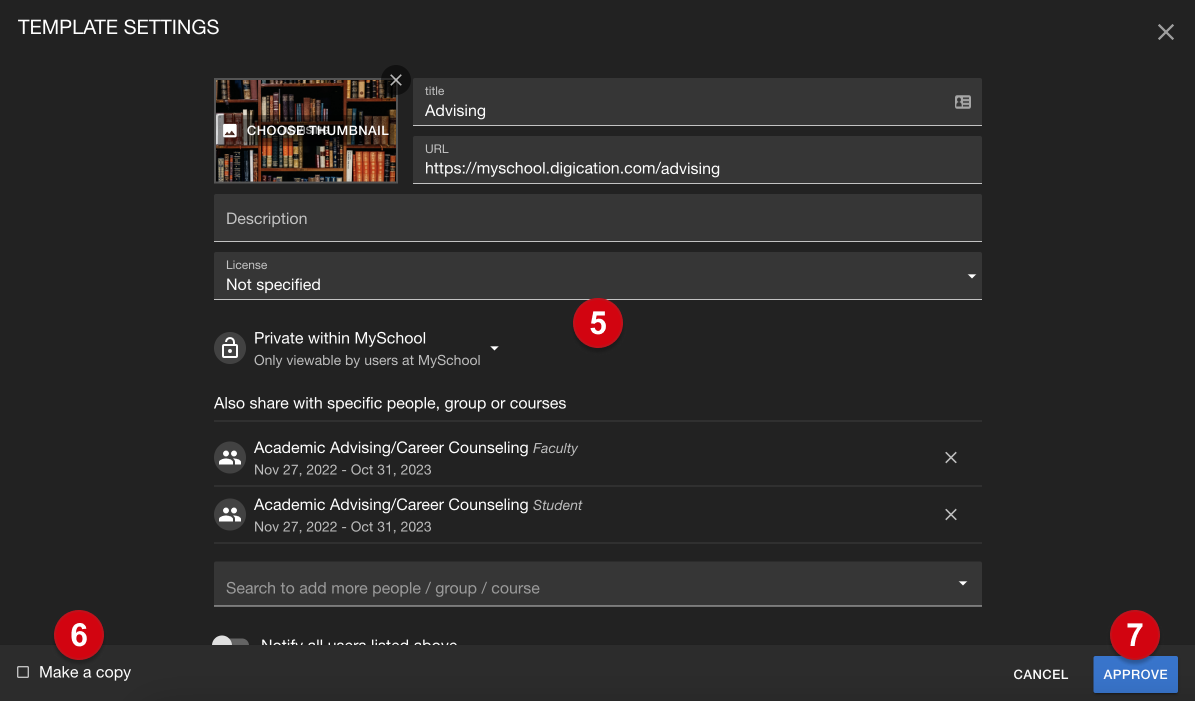 Identify Templates Requiring Approval using Administration Tools
Click "Administration Beta" (8).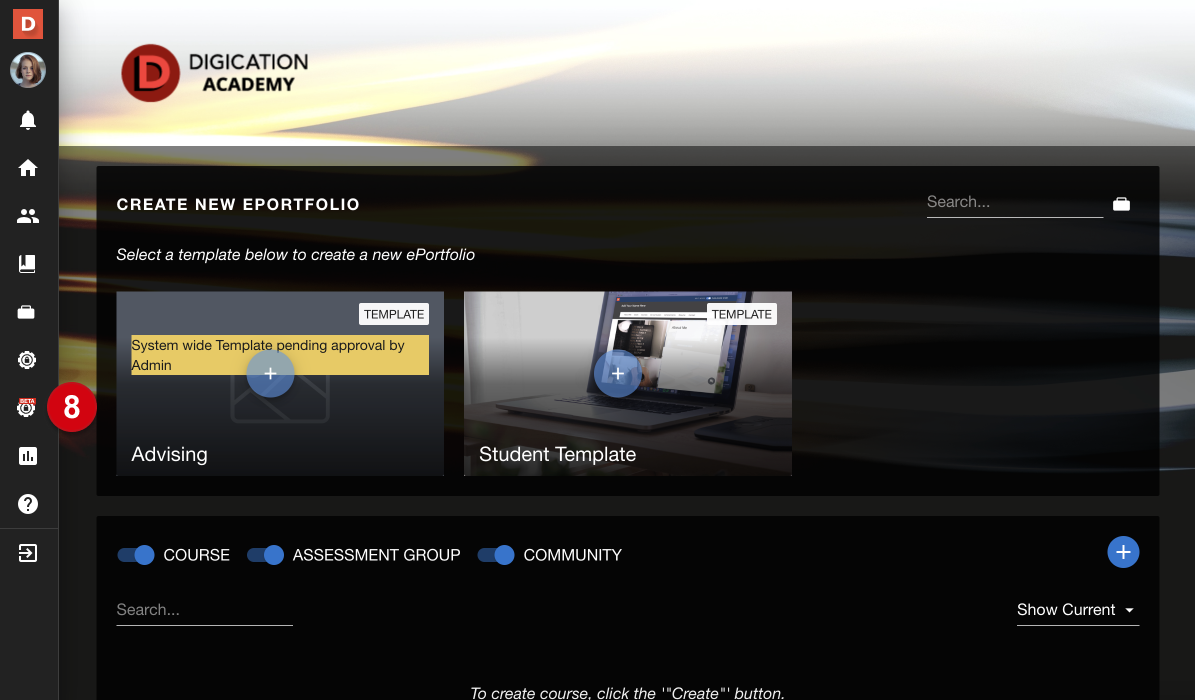 Click "Templates" (9), then "New Digication" (10).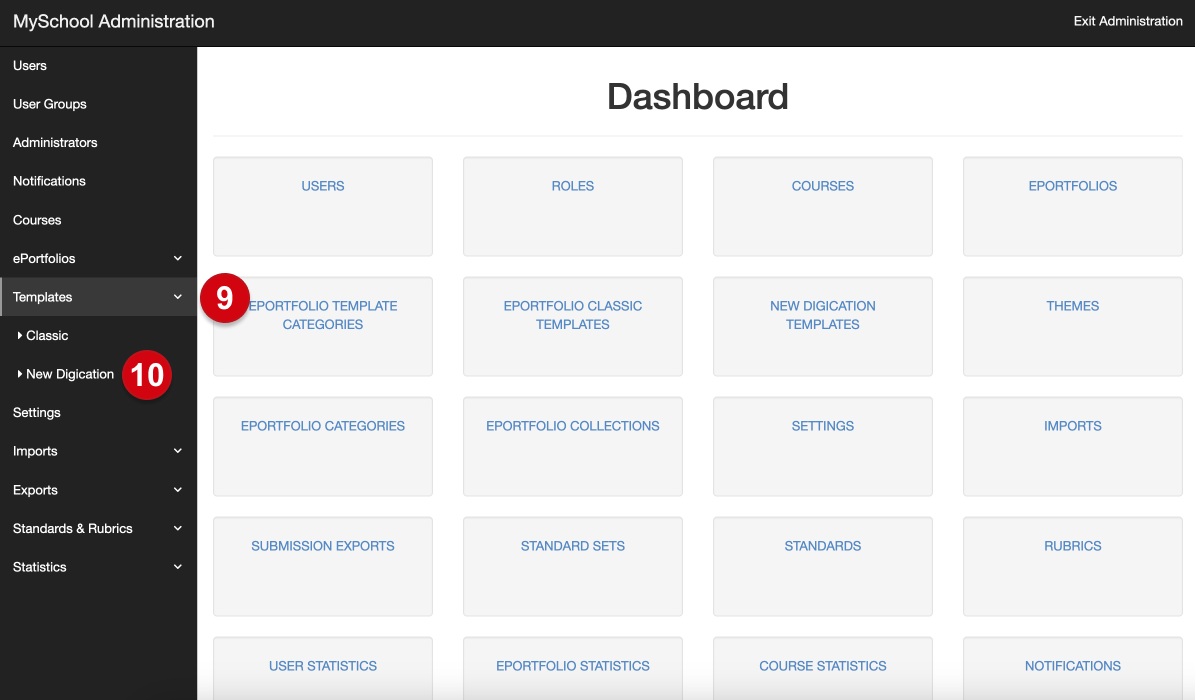 Click the arrow (11).
Select "Templates Pending Admin Approval" (12).
Click "Filter" (13).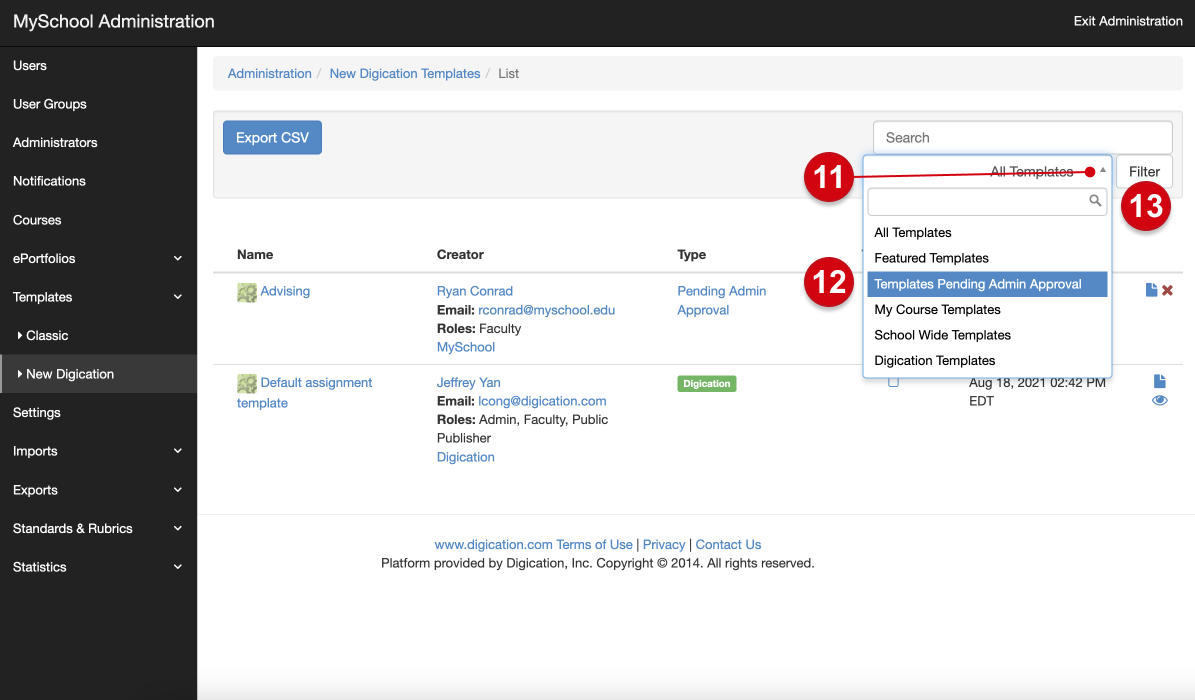 Only templates requiring approval will be shown (14).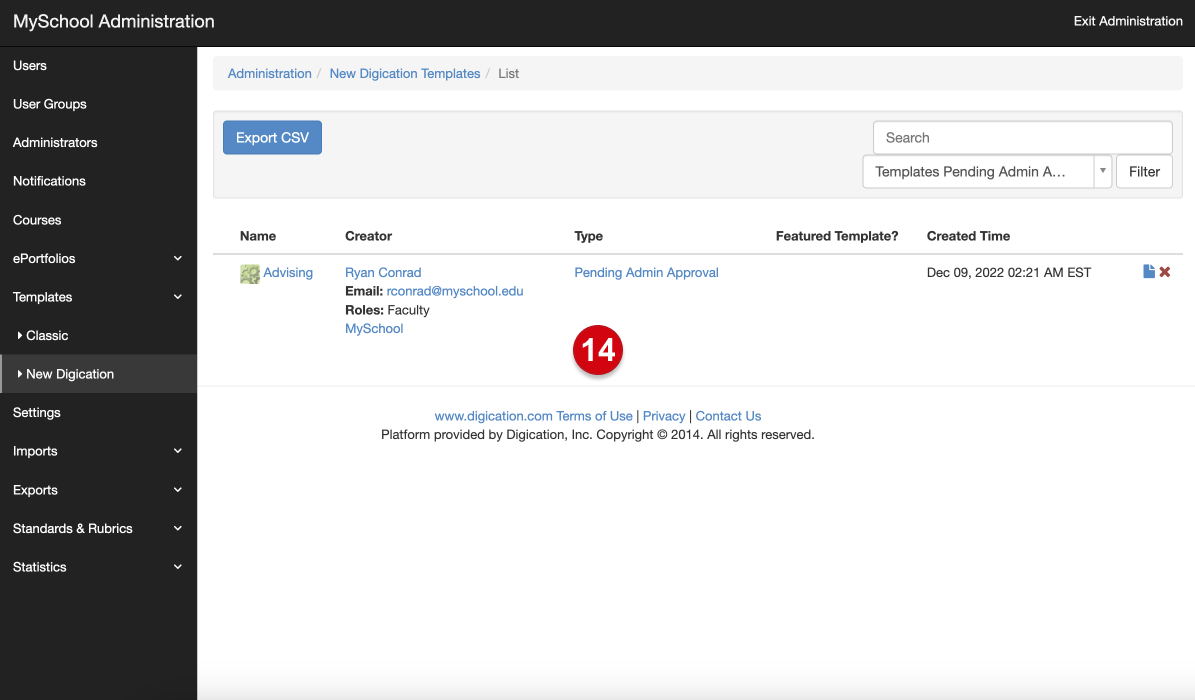 Select templates to review, change, and approve as outlined earlier in this article.