Version: Kora Courses, April 14, 2023 or later
Permissions required: Faculty
If no

courses

are set up for you, create one (1).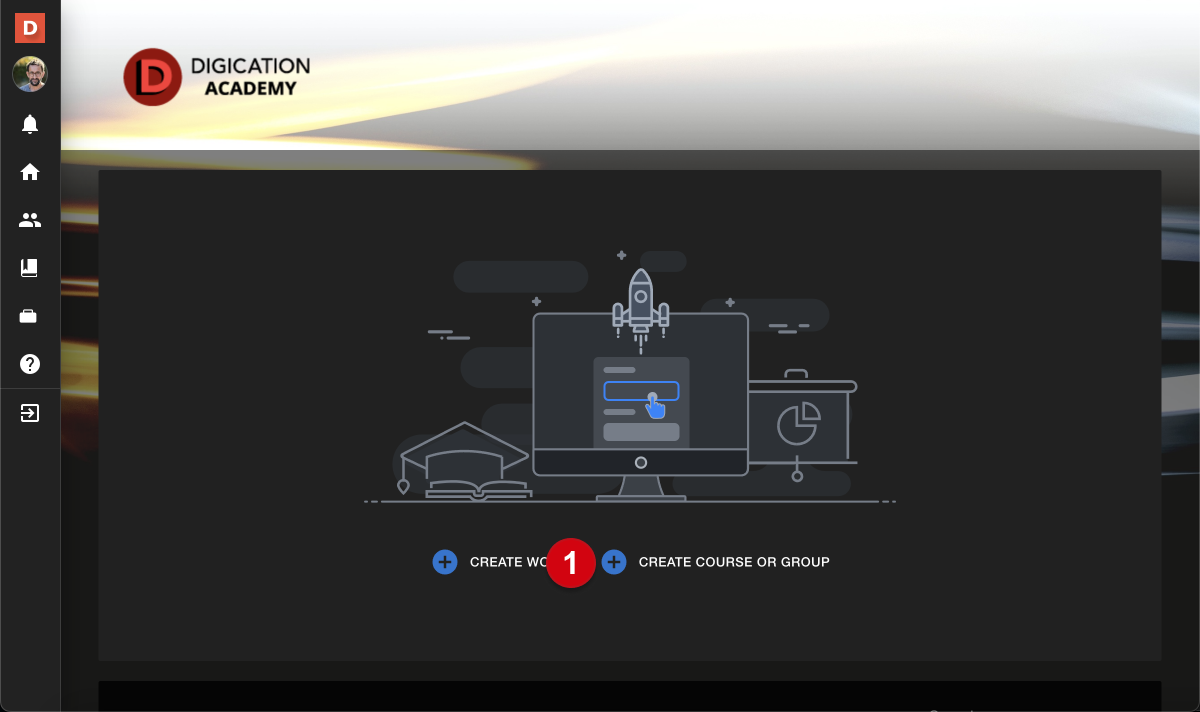 Add

students

and

faculty members

(2).
Create an

assignment

(3).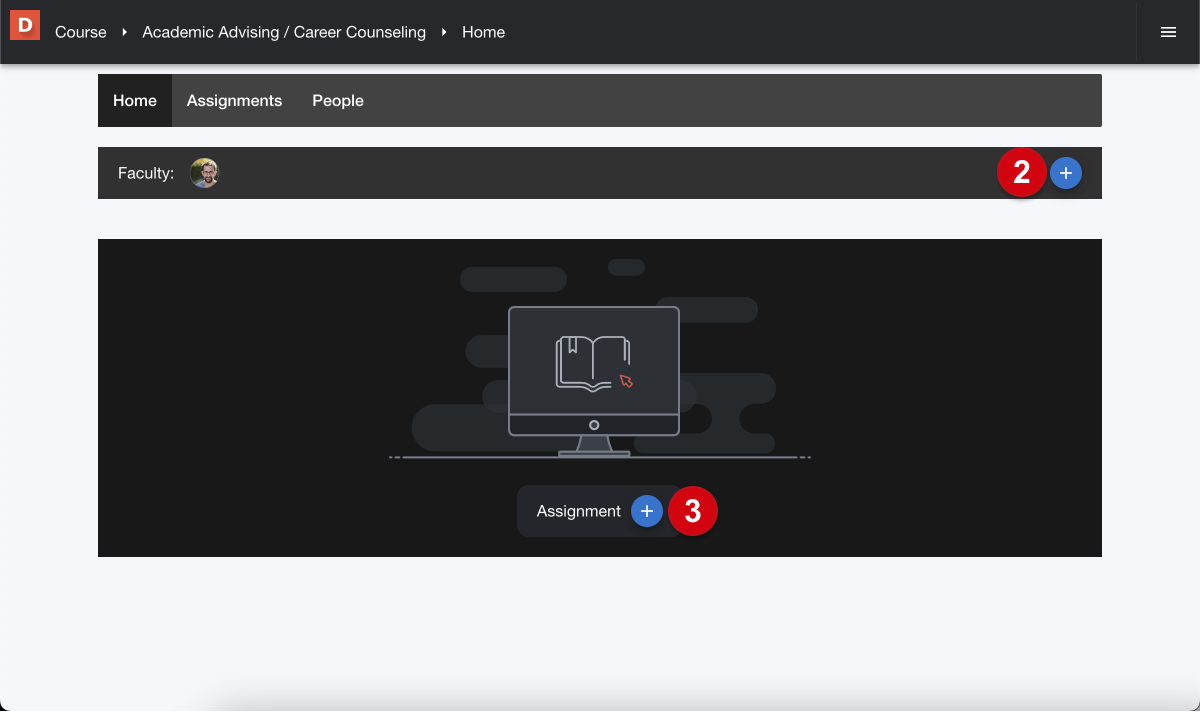 Specify whether to customize the experience using prompts, a template, or neither (4).

You can provide one or more short prompts (5), such as "Create an audio/video reflection," "Use images to tell a story," or "Upload a file with your response."
You can customize the experience, including prompts, instructions, organizational structure, and the look and feel of the work through the use of a template (6).
For more information about creating assignments, please see "Create, edit, or delete assignments."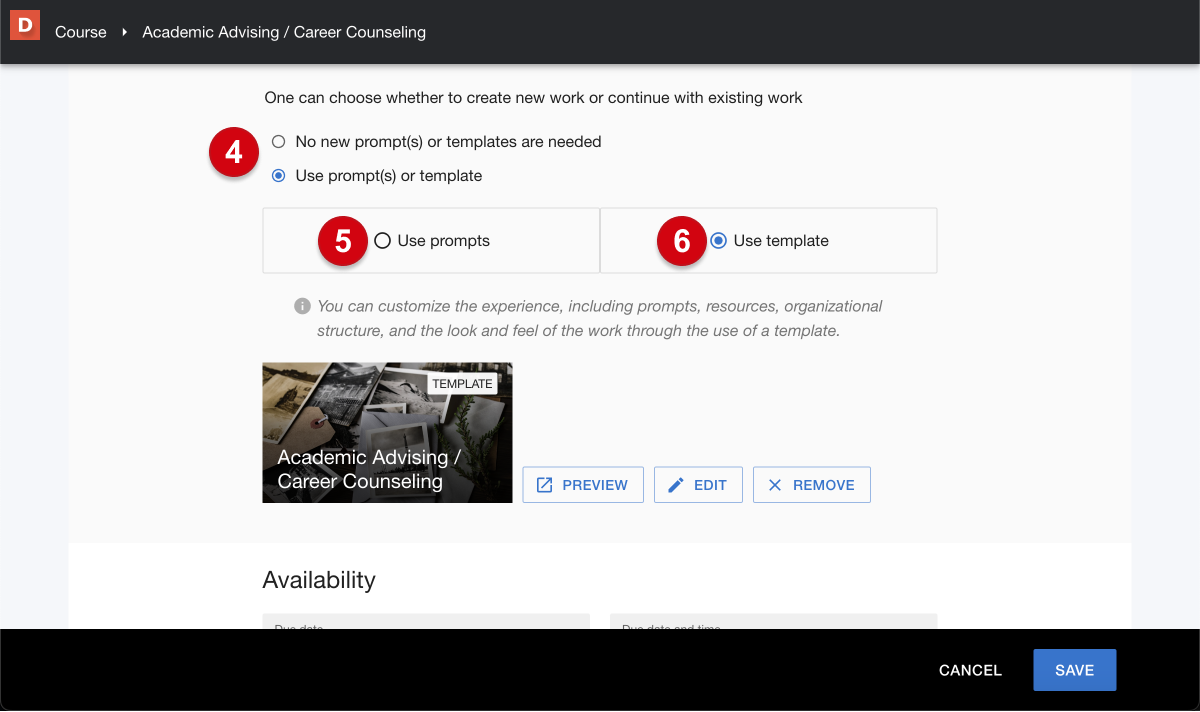 Add outcomes and rubrics (7).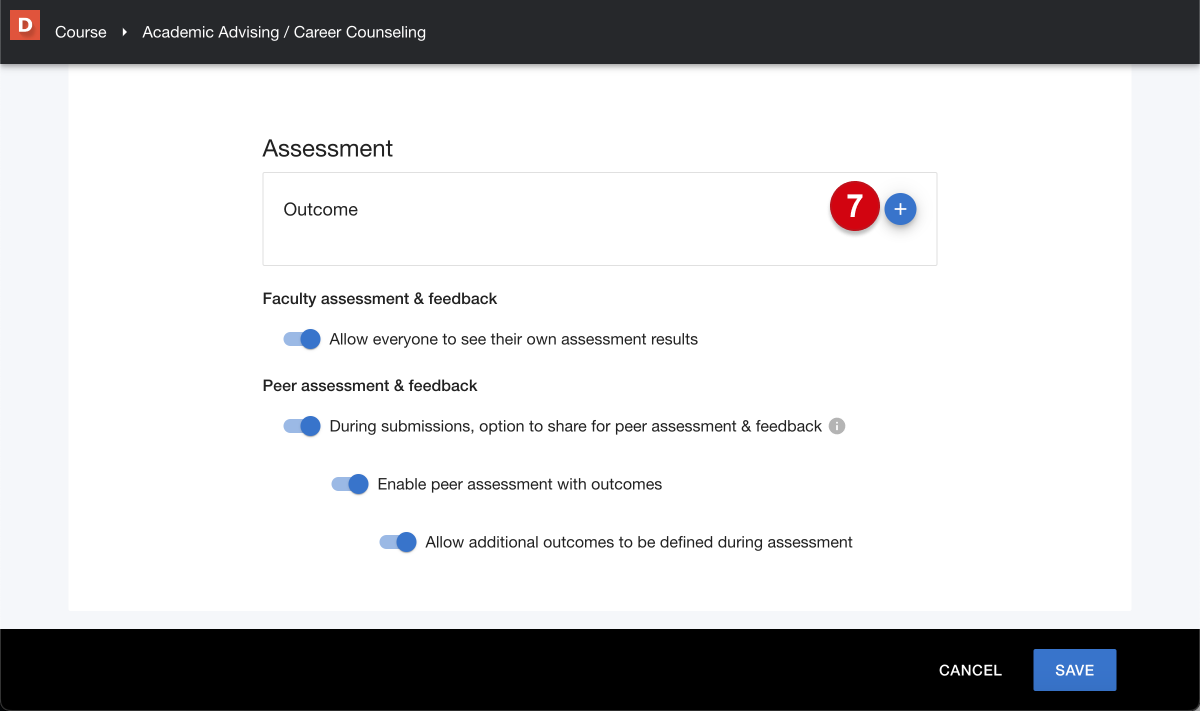 Include system-wide outcomes, or create outcomes specific to your course (8).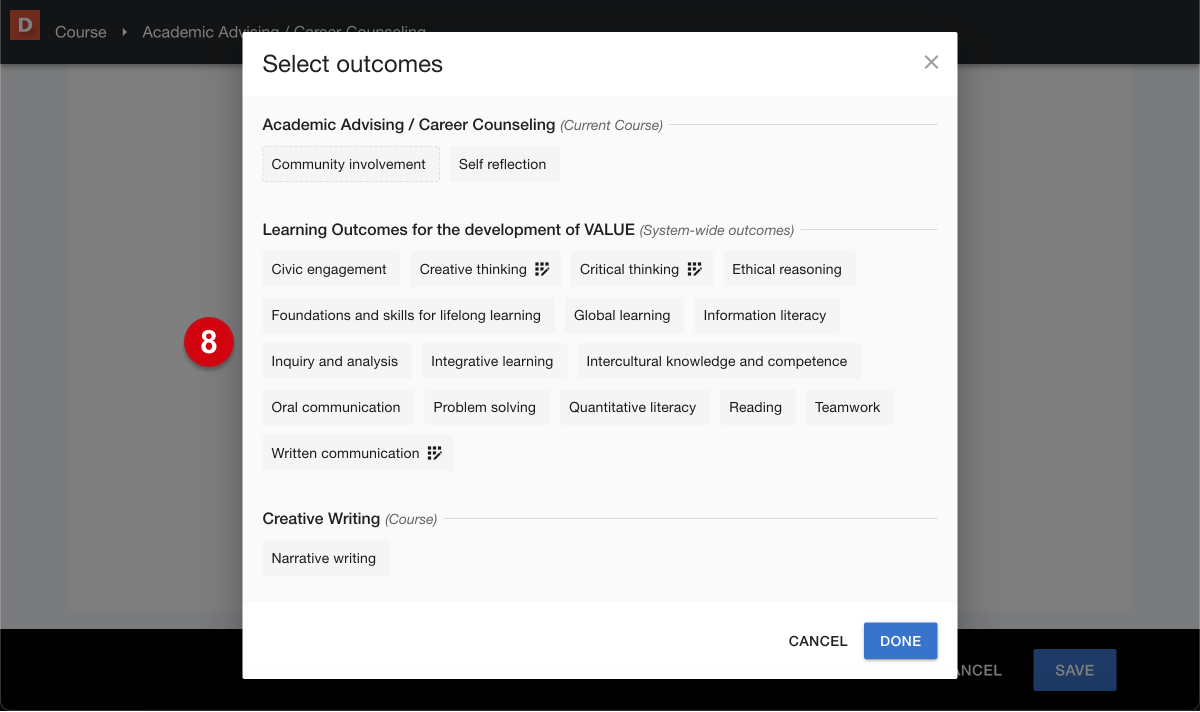 For more information on outcomes and rubrics, please see "Outcomes, rubrics, and outcome-based assessment."
Once created, assignments appear in the dashboard for you and your students.
Students will be able to create and submit work.

For more information about students' creation and submission of work, please see the Kora Student Guide's "Overview of Digication Kora."
You can review submitted work (9).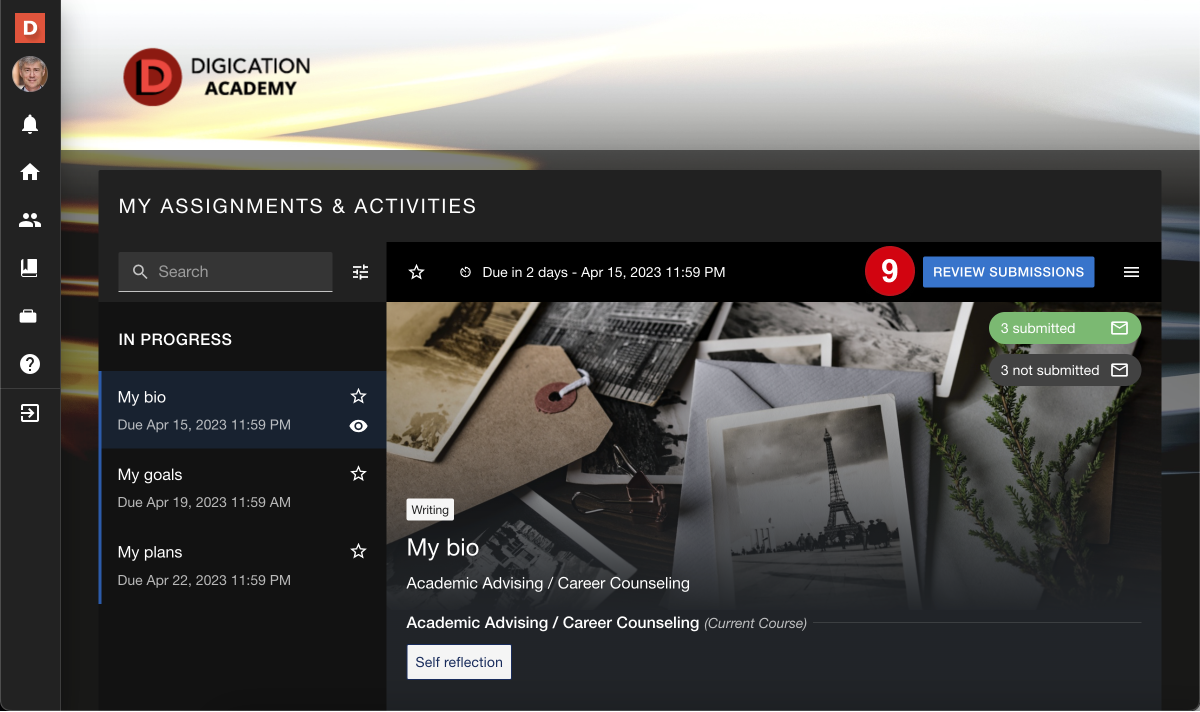 You can send mass notifications or reminders to those who have not submitted (10).
Browse through student submissions (11 or 12).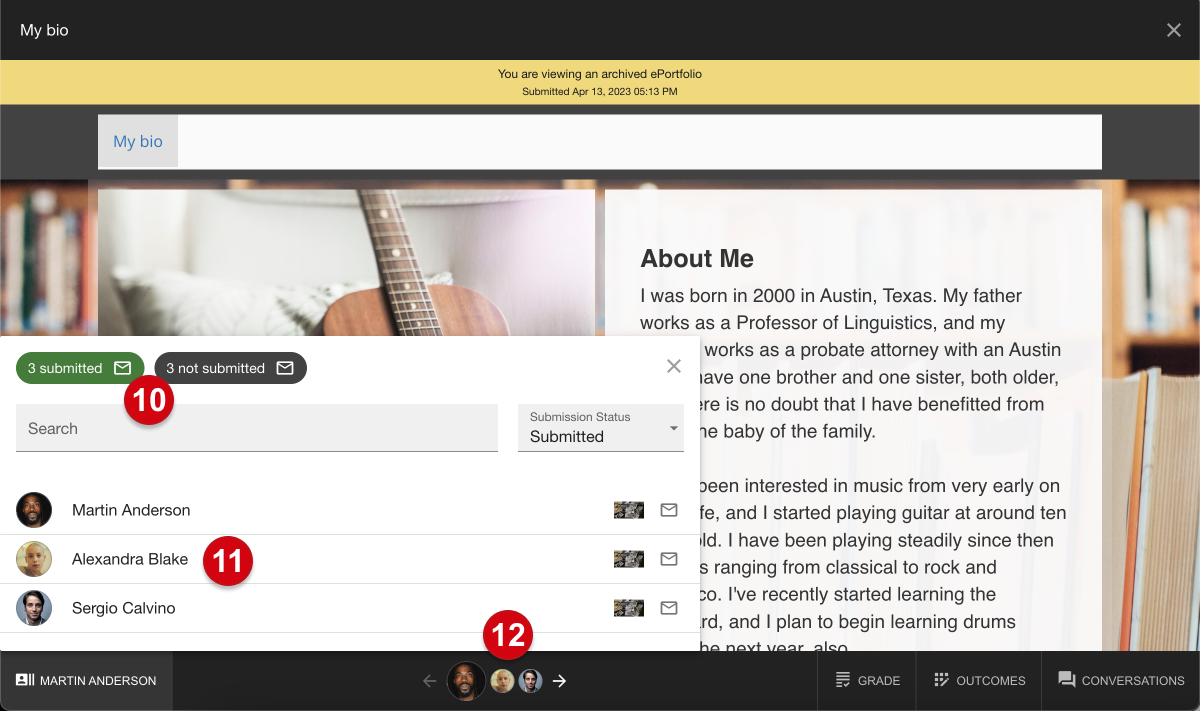 On the same screen, you can grade submissions (13), perform outcome assessment (14), and send qualitative feedback with Conversations (15).